Snapping photos in iOS 11 doesn't take up as much storage space if your iPhone 7 or newer is set to use the HEIF format instead of JPEG. It's easy to make sure that's what you're using, or switch back to JPEG if that's your thing, if you know where to look.
Here's how to make sure you're photos are in HEIF format on your iPhone: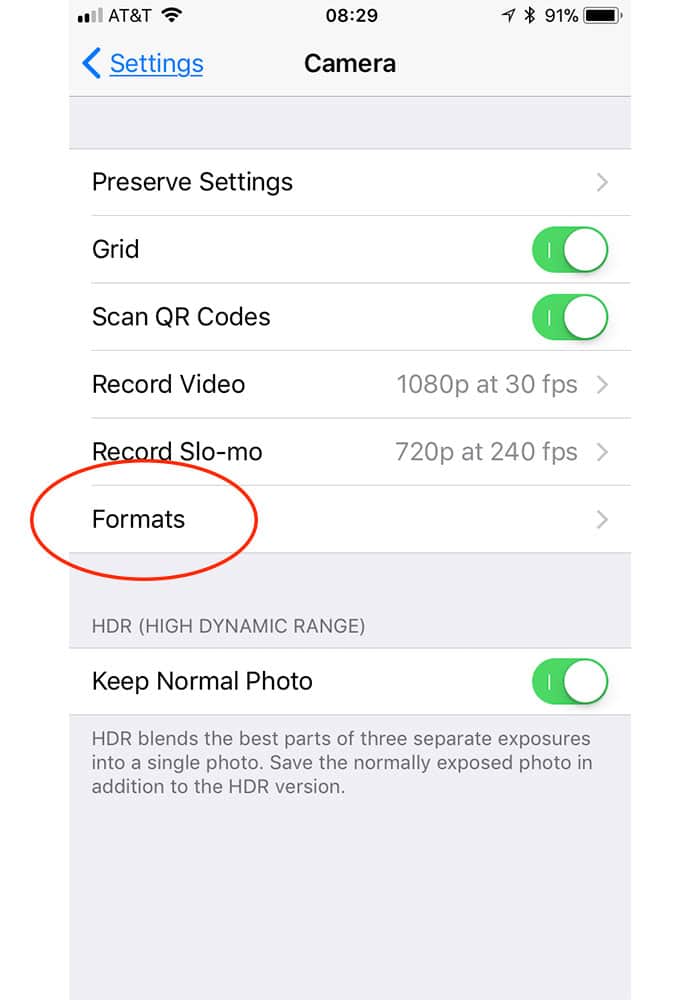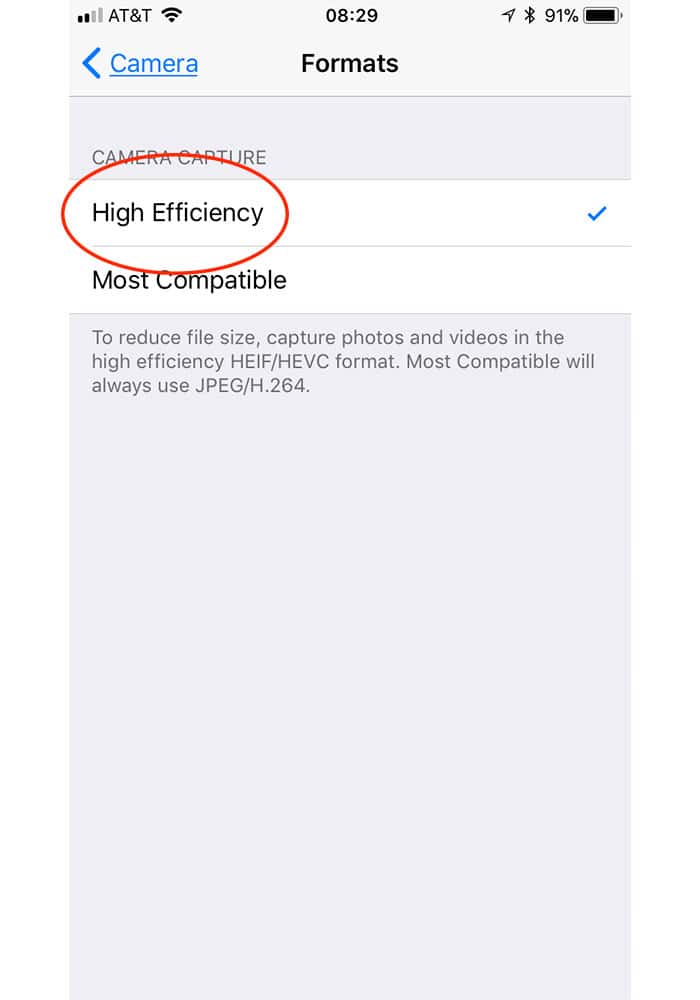 If you'd rather stick with JPEG, which is the format for photos prior to iOS 11, choose Most Compatible instead. The HEIF format can store more color data than JPEG, too, which means taking a photo with your iPhone should look better than the same shot using JPEG.
Photos you share with other people will automatically get converted to JPEG on export so you don't have to worry about compatibility issues—plus macOS High Sierra supports HEIF pics in Photos, too.
In other words, if you have an iPhone 7 or newer, check your iPhone settings to make sure that's what you're using. Upgrading to iOS 11 should automatically switch you to HEIF, but just in case that didn't happen, now you know how to make the change yourself.
Sadly, earlier iPhone models are stuck with JPEG only.