iOS 12 has a new feature called Do Not Disturb at Bedtime to help keep you from having your sleep, well, disturbed. It also helps you keep your sleep schedule for a healthier sleep routine. Here's how to set it up.
To set up the Bedtime alarm in iOS 12 on your iPhone or iPad do this:
Launch the Clock app on your iPhone or iPad
Tap

Bedtime

Tap

Get Started

Set the time you want to wake up, then tap

Next
Choose the days you want your wake up alarm. All days are selected by default, so tap the days you don't want a wake up alarm. Tap

Next

.
Set the hours of sleep you'd like to get each night, then tap

Next

Choose how far before bedtime you'd like a reminder alarm and tap

Next

Pick the alarm tone you want to hear when you wake up, then tap

Next

Tap

Save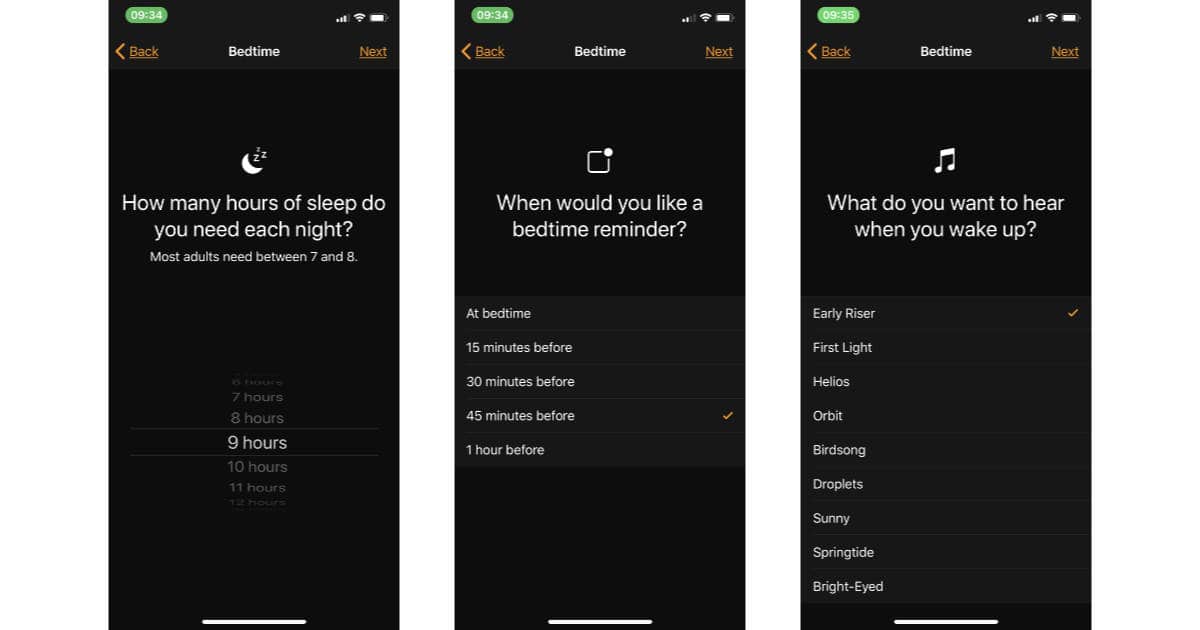 Now you'll get a reminder when it's time to go to bed and you'll get your wake up alarm, too. You can also see a report showing your sleep activity in the Clock app's Bedtime view.
Bonus tip: A good night's sleep is a night without interruptions, including alerts from your iPhone. You can add iOS 12's new bedtime Do Not Disturb feature to your Bedtime alarm with just a couple taps.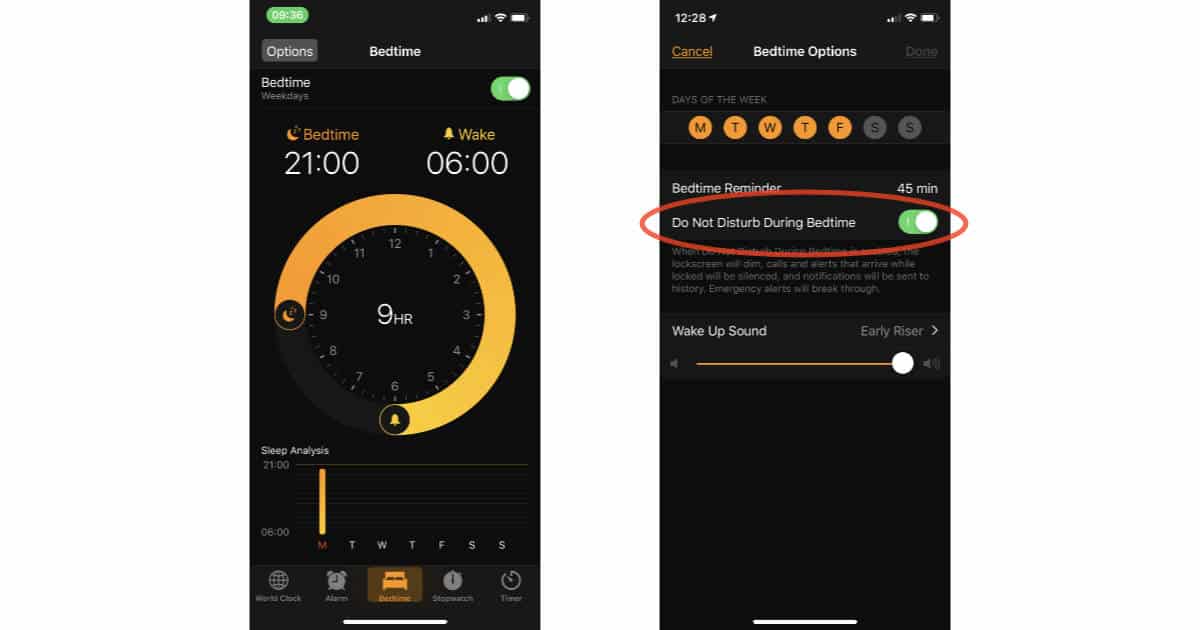 When you finish setting up your bedtime alarm, tap Options in Clock app's sleep overview screen. Now turn on Do Not Disturb During Bedtime, then tap Done. That stops your iPhone display from lighting up for messages and other alerts, and calls won't ring.
iOS 12 is in beta testing right now. It'll be available as a free upgrade for the iPhone, iPad, and iPod touch this fall.