If you tend to look at your Calendar program on a small laptop screen, then things can get cramped, especially in month view.

See how Calendar has lumped my overflowing events together under the dismissive "2 more" label? Bummer. Month view is my favorite way to look at my schedule, but I kinda hate this part of it. I tend to add items I need to take care of on a certain day but not at any particular time—like "take out the garbage," "go to the grocery store," or "eat my feelings"—as all-day events, so my month can get filled up pretty quickly. Of course, I could switch to day view (Command-1) or week view (Command-2) to see what's being hidden, but…well. I really like month view. I'm stubborn, I know. Luckily, however, Apple has built in a way to hide all-day events, so you could use that to temporarily get more breathing room for your own scheduled items. To do so, you'll just deselect "Show All-Day Events" under the "View" menu.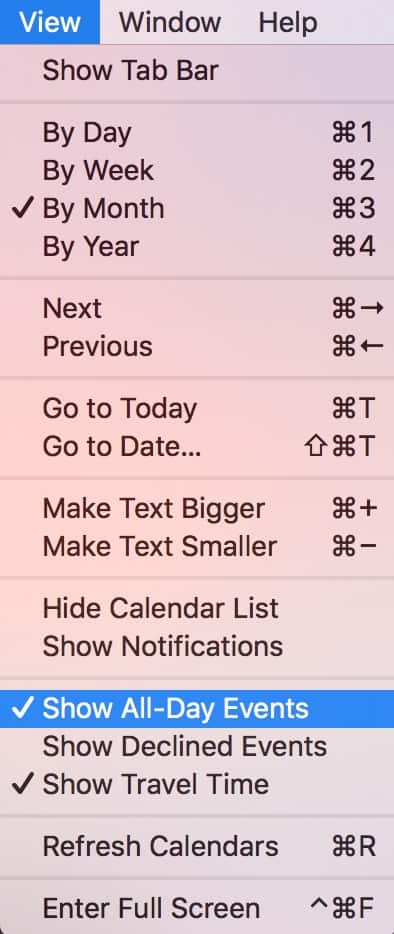 And then you'll see something like this:

That's a lot better! Just don't forget to turn those back on when you're ready. And wow, do I have a lot to do at 9 a.m. on that day.