Apple Mail has a new and interesting feature that some of you might enjoy—while others might enjoy knowing how to turn it off instead! What it'll do is automatically choose the best account for you to send a new message from based on who your email is addressed to and what mailbox and message you had selected when you started composing. Sounds weird, right? Sure, but it's also kind of a neat idea.
To turn this on (or off!), you'll first need to open Mail's Preferences from the menus at the top.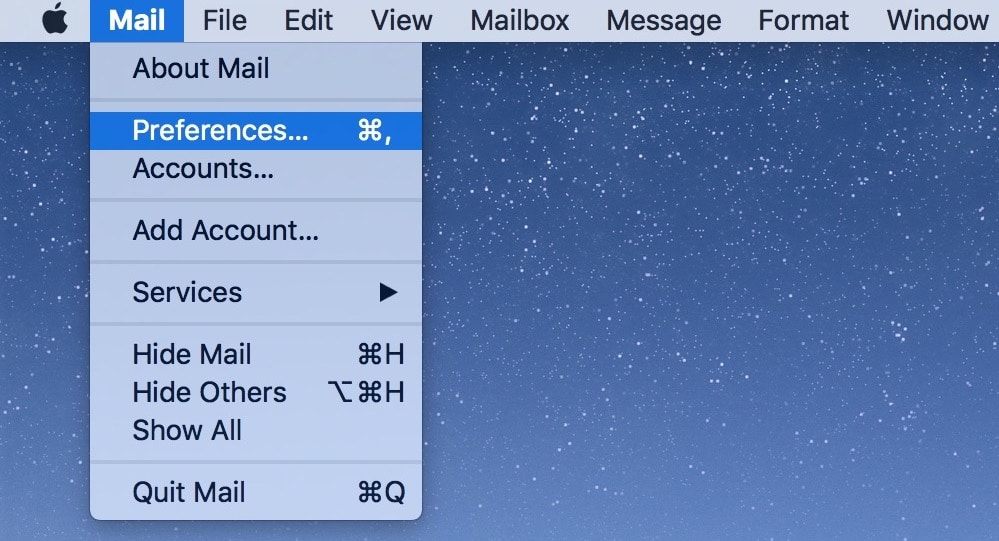 When that new window appears, click on the "Composing" tab.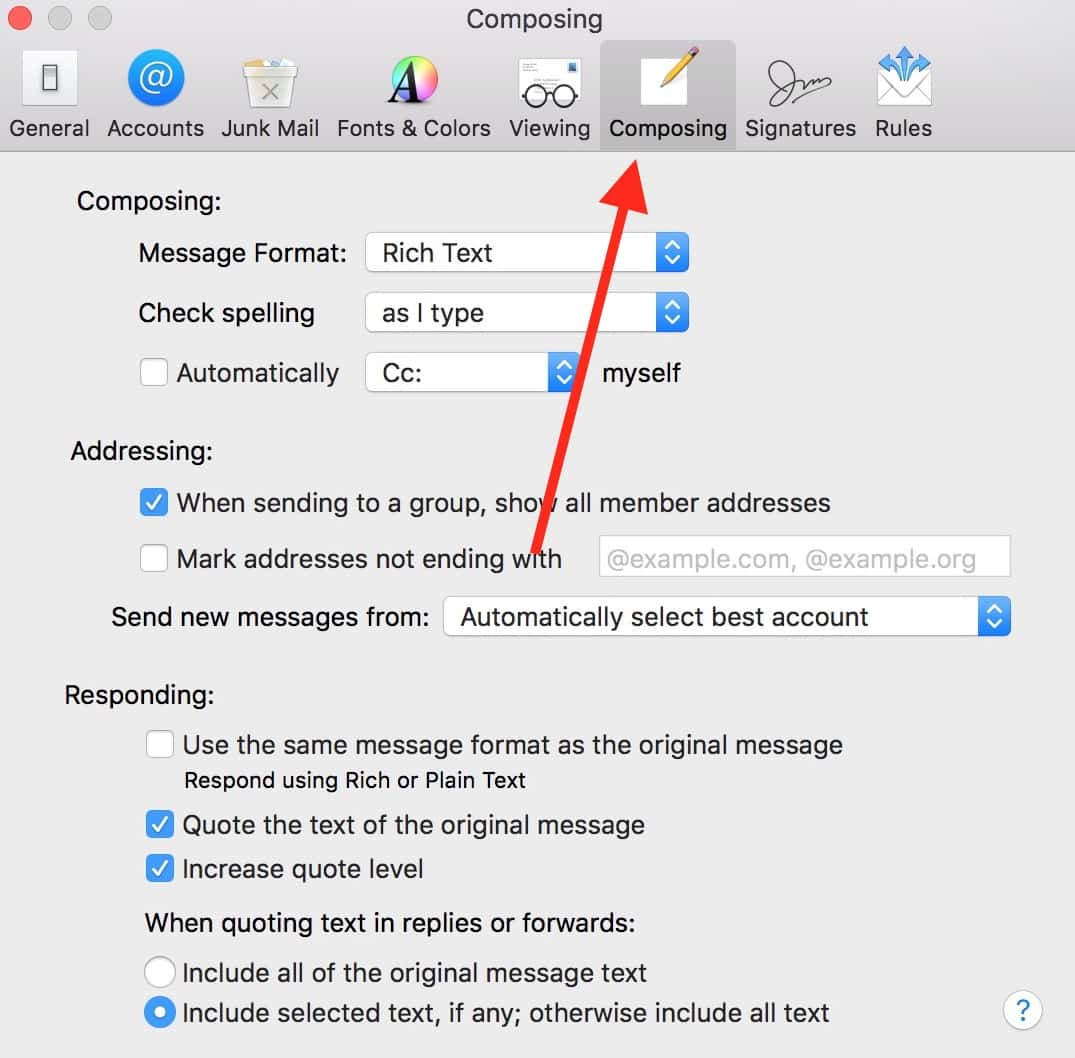 Under "Composing," you'll see a drop-down next to "Send new messages from." Pick that to view your options.
In my case, I almost always want to send from my work address, so that's what I generally keep selected here. But if you want to try out letting Apple Mail pick for you, then toggle that drop-down to "Automatically select best account," and it'll start doing so!
In my testing, this has worked pretty well; for example, starting an email to one of my friends changed my "From" address to my personal one. So that's great and all, but for me, there's just too much risk of accidentally sending a client an email from one of my throwaway addresses.
Would I lose work if I sent emails as [email protected]? Maybe. Probably. I don't know, maybe I'd just end up with more Rick and Morty fans as clients! That'd be swell.