One of the cool new features in iOS 10 is "Effects" for the Messages app. Users can add a bit of flair to their iMessage chats with the use of Bubble Effects, which animate the message text bubbles, and Screen Effects, which add animated backgrounds to your chat window.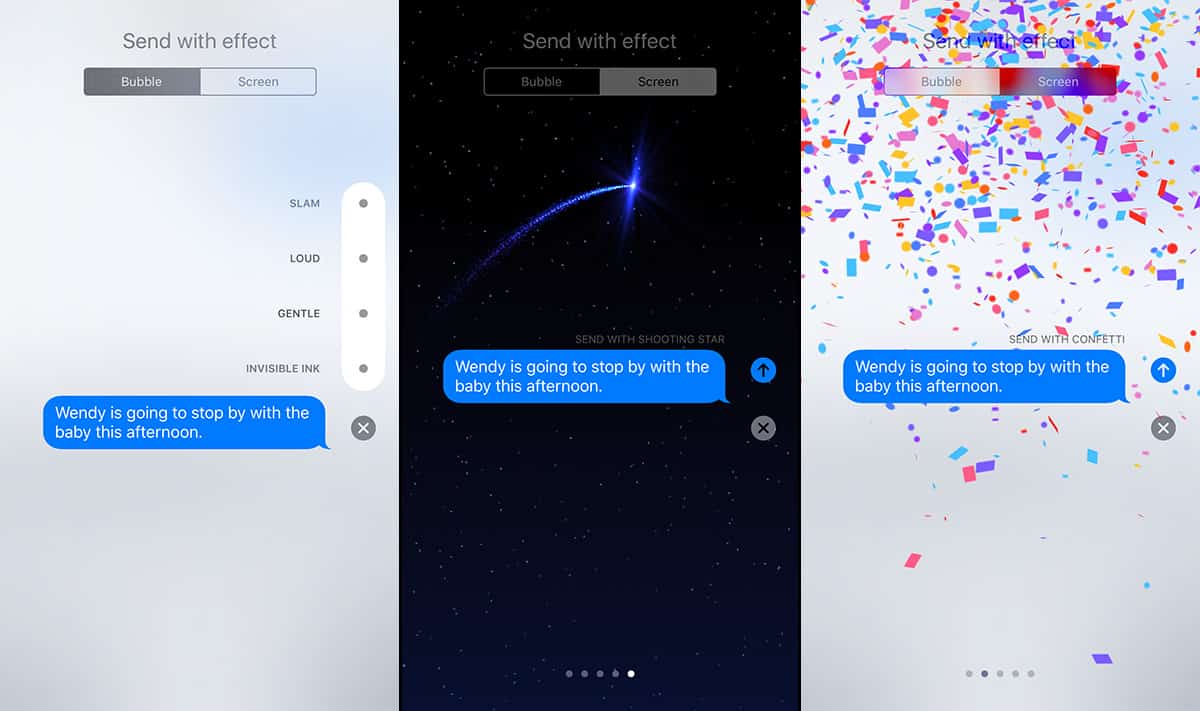 We've already shown you how Message Effects work, and now with the public release of iOS 10, millions of animated chats are flying through Apple's servers. Some users, however, report that they can't add Effects to their iMessages, or can't see Effects sent to them by other iOS 10 users. While there may be other factors at play, one possible culprit for this issue is the Reduce Motion option in the iOS Accessibility Settings.
The Reduce Motion option was introduced by Apple in 2014 to address claims that the user interface animations in iOS 7 could cause motion sickness for those sensitive to the experience. It also serves to assist users with visual tracking impairments. Some users who don't have visual impairments or experience motion sickness also enabled this feature as they prefer the simpler UI animations it brings.
For those now running iOS 10, however, one unintended side effect of the Reduce Motion option is that it disables all Screen and Bubble Effects in the new Messages app. Users with Reduce Motion enabled cannot access the Effects interface, and no Effects associated with incoming messages will be displayed.
To check your own iOS device, head to Settings > General > Accessibility. In the "Vision" section is an option labeled Reduce Motion. Tap it to reveal the option's toggle and set your desired preference to disable or enable it.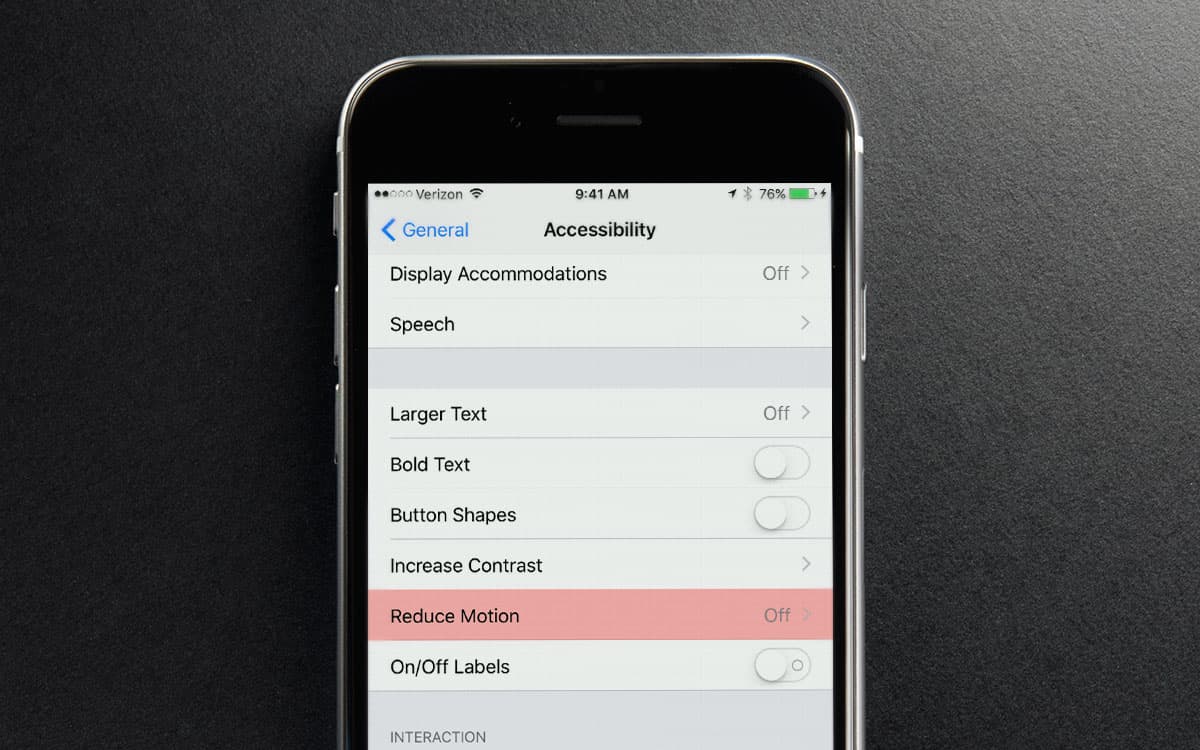 So if you long ago enabled the Reduce Motion option and are now wondering why you can't see these new Message Effects, this is probably why. Alternatively, if you really hate the new Message Effects and don't want them popping up in your chats, you can enable the Reduce Motion option and rejoice in simple, plain text again.