We've had the ability to scan QR codes with our iPhone cameras for some time thanks to third-party apps, but with iOS 11 that's built in so you don't need any special tools. Here's how to make sure QR code scanning is turned on and ready to use.
QR codes are square pixel-looking images that include some bit of data, like a website URL, phone number, address, calendar data, and more. Scanning a code triggers an action such as visiting a website or adding a contact card to address book app.
You need an app capable or recognizing the codes, like QR Reader, or if you're using iOS 11 on your iPhone or iPad, it's built in to the Camera app.
Enable Scan QR Codes
First make sure QR code scanning is enabled on your iPhone or iPad.
Launch

Settings

Tap

Camera

Turn on

Scan QR Codes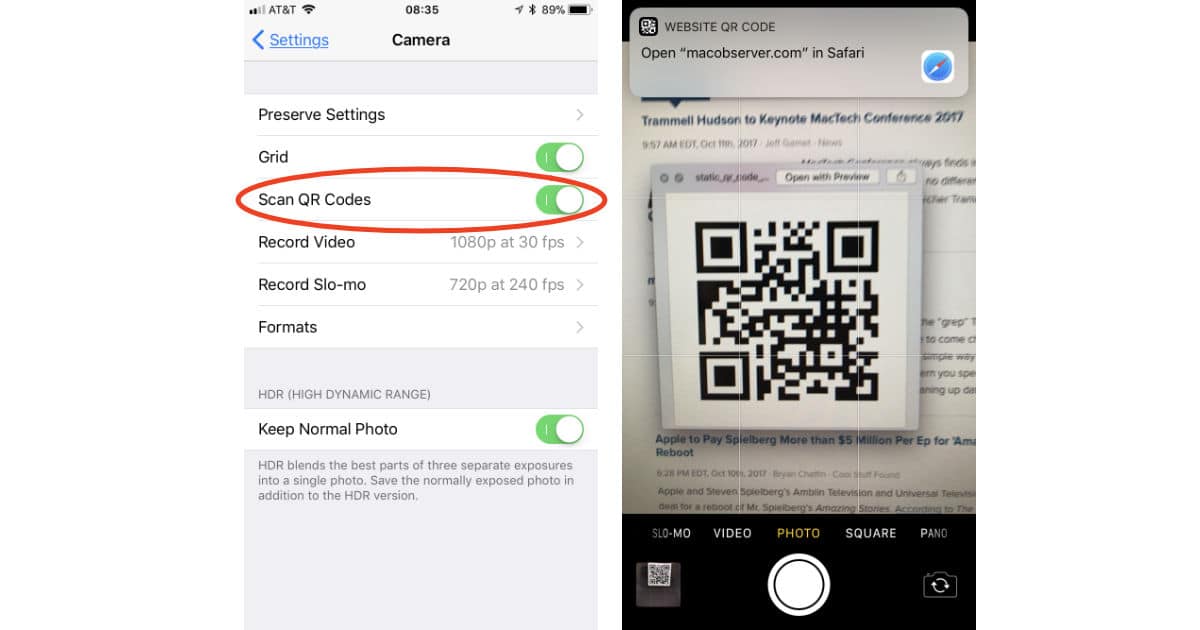 Now Scan QR Codes
Once QR code scanning is turned on just launch the Camera app and aim your iPhone or iPad at a QR code. You'll see a banner alert triggered by the code telling you what action it wants to invoke. If it's a URL for a website, for example, tapping the banner will launch Mobile Safari and open the webpage.