If you're part of an organization that uses Gmail, then you may be interested to know about delegation within that service, which'll allow you to add another Google user who can read and reply to your messages without having to know your password. This could be handy if you were going on vacation, say, or if you needed an assistant to be able to help you out with your workload. Setting this up is really simple, too, and I'll show you how.
Set Up Gmail Delegates
To get started, log in to your Gmail account, then click on the gear icon at the top-right of your window.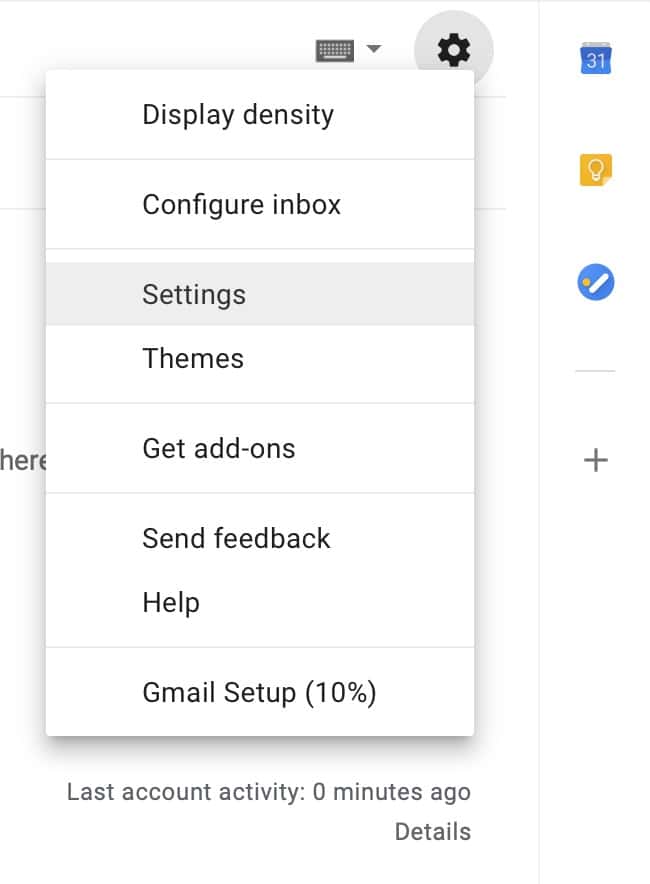 As I've done above, you'll click "Settings," then select the "Accounts and Import" tab.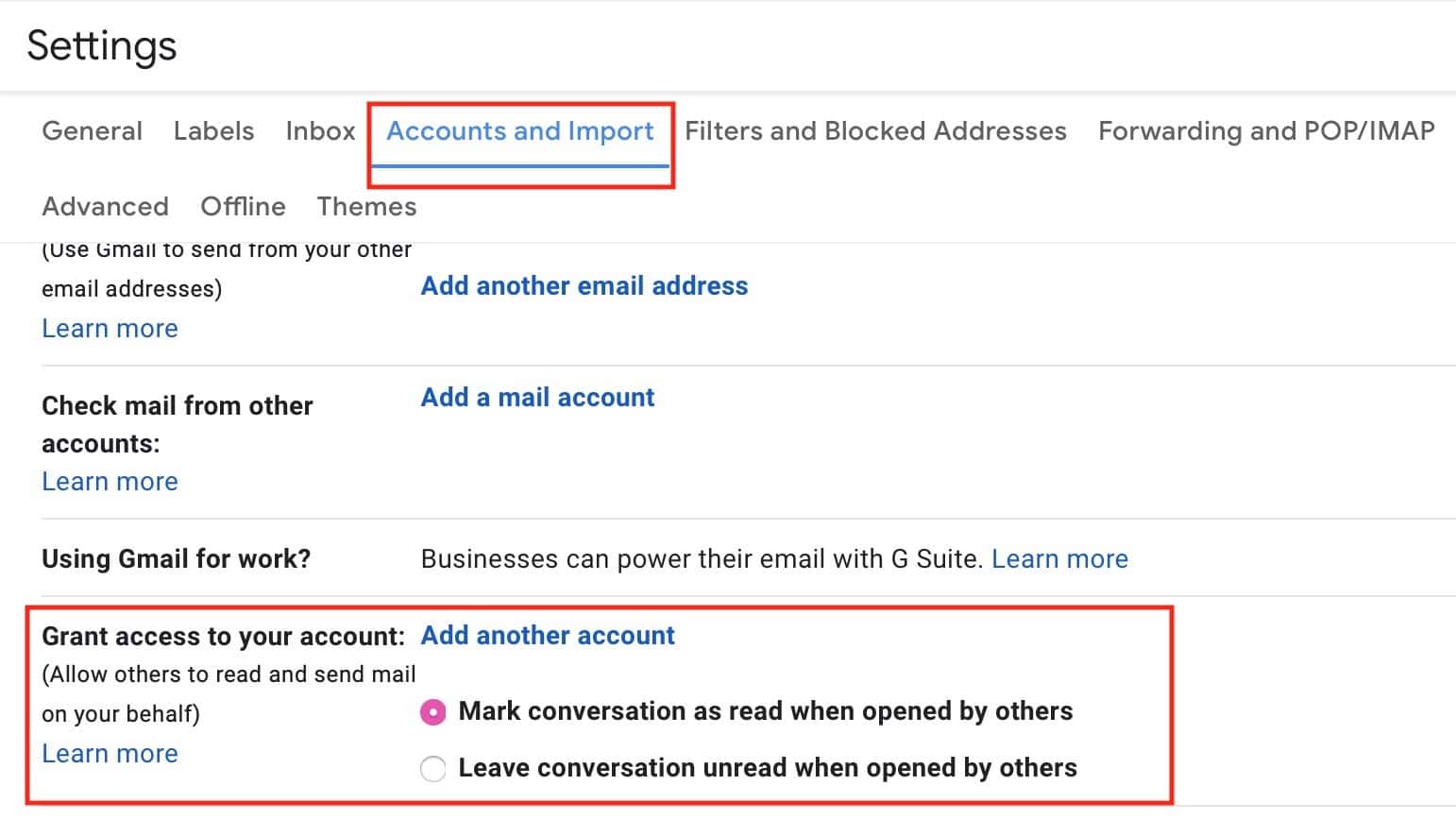 See the "Grant access to your account" section? From there, you can choose whether to mark items as read when your delegates look at them, but to configure this in the first place, click the blue "Add another account" link. When you do so, you'll get a window asking you to type in the Google address of the person you'd like to delegate to.

When you do THAT, Gmail will warn you of what's going to happen:

If you then click "Send email to grant access," your recipient will get an email with a link to click to accept. If he does that, he'll also confirming that he's gonna read all your stuff:

Gmail Delegates
Neat! So to wrap things up, you need to know three things. When you turn this on, a big, obvious banner will appear at the top of your Gmail window just in case you weren't sure of what you did:

Secondly, you can revoke your delegate's access at any point by going back to Settings> Accounts and Import within Gmail and deleting that person:

And finally, your delegate won't be able to make any major alterations to your account—like changing your password, for example. For a comprehensive list of what actions delegates are allowed, check out Google's article on that. And if you're having trouble enabling delegation at all, it's possible that your administrator may have turned off delegation on your G Suite domain. Whew! That's a lot to know to have someone else answer your emails without knowing your password. Would it be so bad if your assistant knew that you use "Br0nc0sSu¢k!" to log in to your Gmail account?
Yeah, I guess that's probably an impression you don't want to give.