The other day, Apple launched an official support channel on YouTube, a de facto admission of defeat in the video platform space to YouTube. The videos on there are typically slick Apple productions. They feature tips on "How to update iOS on your iPhone or iPad" and "How to mute or leave a group conversation". In a week they have collectively racked up more than 100,000 views.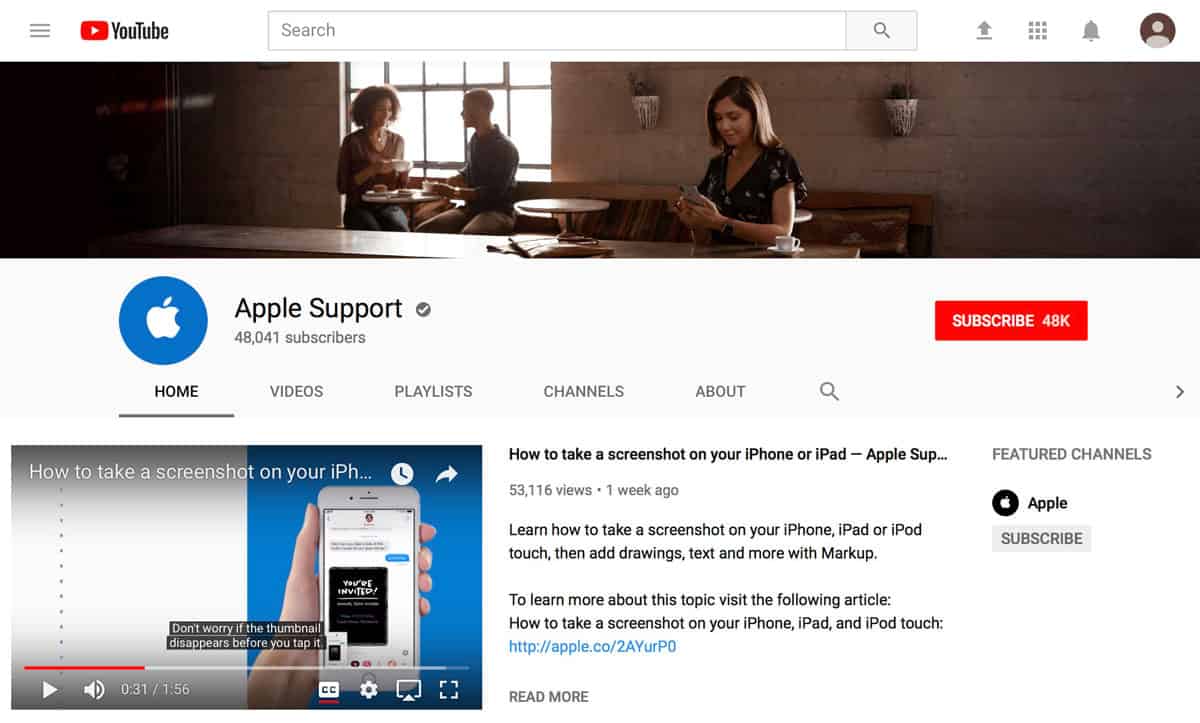 At first look, this may not seem significant but, of course, it is.
John Gruber put it this way: "…this is a sign of just how dominant YouTube is. Everyone publishes video on YouTube, even Google's biggest rivals — Apple, Microsoft, and Amazon."
YouTube by numbers
I'm very much inclined to agree. If, for some reason, you don't believe YouTube really is the only video game on the web, try these numbers for size. YouTube claims almost one-third of everyone on the Internet uses YouTube, around one billion people.
In comparison, Vimeo has 100 million unique users. Facebook and its two billion users are a growing threat to this dominance, but it's not there yet.
On just mobile, YouTube reaches more 18-34 and 18-49 year-olds using the service than any U.S. Cable network.
As Mr. Gruber went on to say in his post: "YouTube effectively is the internet for video content."
Creating content for YouTube
In terms of getting content in front of as many eyeballs as possible, Apple's decision then makes perfect sense. However, it is significant in terms of Silicon Valley power politics.
Combine this with Apple's official channel, which is now home to Apple Music Carpool Karaoke content, and you can see a pattern.  Apple has accepted that it has, for the moment at least, completely lost the video platform battle. If it wants to get its video message out, it has to play nicely with Alphabet/Google.
Apple Music and Apple's original video content will continue to be delivered through its own platforms as Apple evolves into a media company. Apple has the resources to compete in this field.
Where the company currently can't compete is in delivering information and video adverts. The numbers simply demand they go to YouTube. Ultimately, YouTube is where people expect brands to put things like help videos and Apple had no choice but to embrace that.