AI agents are often identified as the next I/O device, supplanting our traditional keyboards. John thinks the keyboard will actually be around for a long time to come.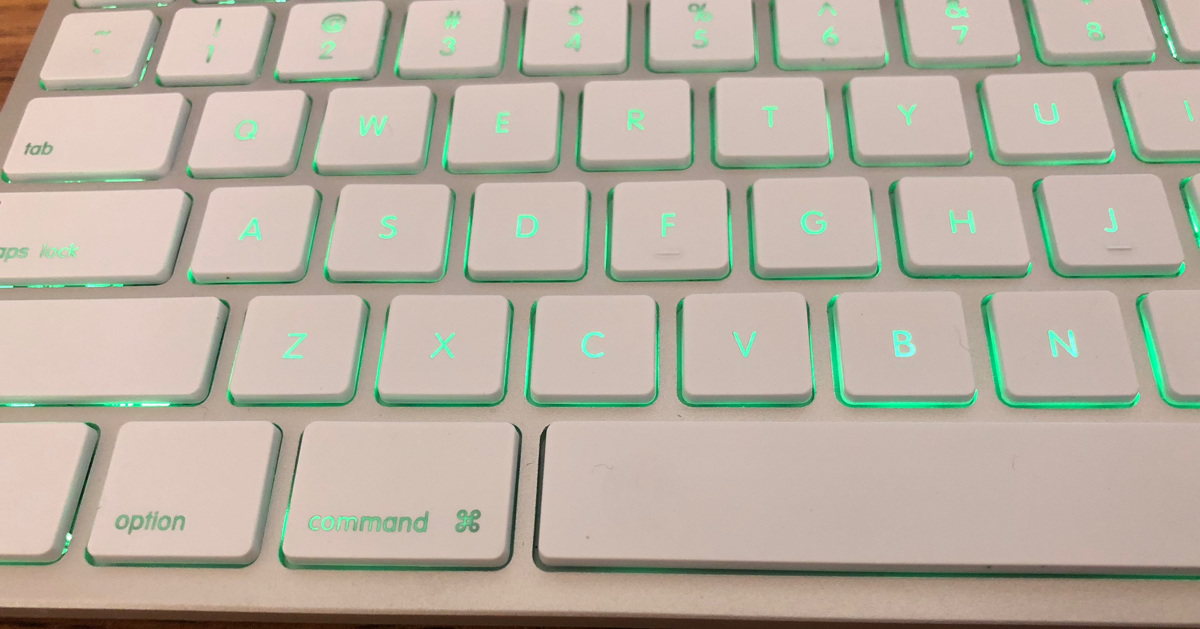 It all started when I was typing on my fairly new, glorious Matias RGB Backlit Wired Aluminum Keyboard for Mac. I now have the backlighting set to green, and it exudes warmth. It's almost alive.
[Matias Wired Aluminum Keyboard is Full Size, Backlit and Gorgeous ]
Then, I needed to switch to another Mac, one that has the standard Apple Aluminum keyboard. The dark lettering on white, by contrast, seemed strangely dead. Even defective. Distant.
My thoughts instantly turned to how, as computer users, we relate strongly to the sensory aspects of the keyboard: sight, sound and tactile feedback. Of course, keyboards are greatly on our minds lately.
[Apple Launches Keyboard Service Program for MacBook, MacBook Pro ]
Apple's Keyboard Strategy
Apple pays considerable attention to the keyboards on its laptops. The famous (or infamous) butterfly mechanism replaces the older scissors mechanism. Backlighting is essential. Apple notes:
We believe that a comfortable, full-size keyboard is an essential part of any notebook. To fit one into MacBook, we designed a keyboard from the ground up — including each key and its underlying mechanism….

Now, with our second-generation butterfly mechanism, the keyboard experience is refined for greater comfort and responsiveness. So when your finger strikes a key, it goes down and bounces back with a crisp motion that you'll appreciate the moment you start typing.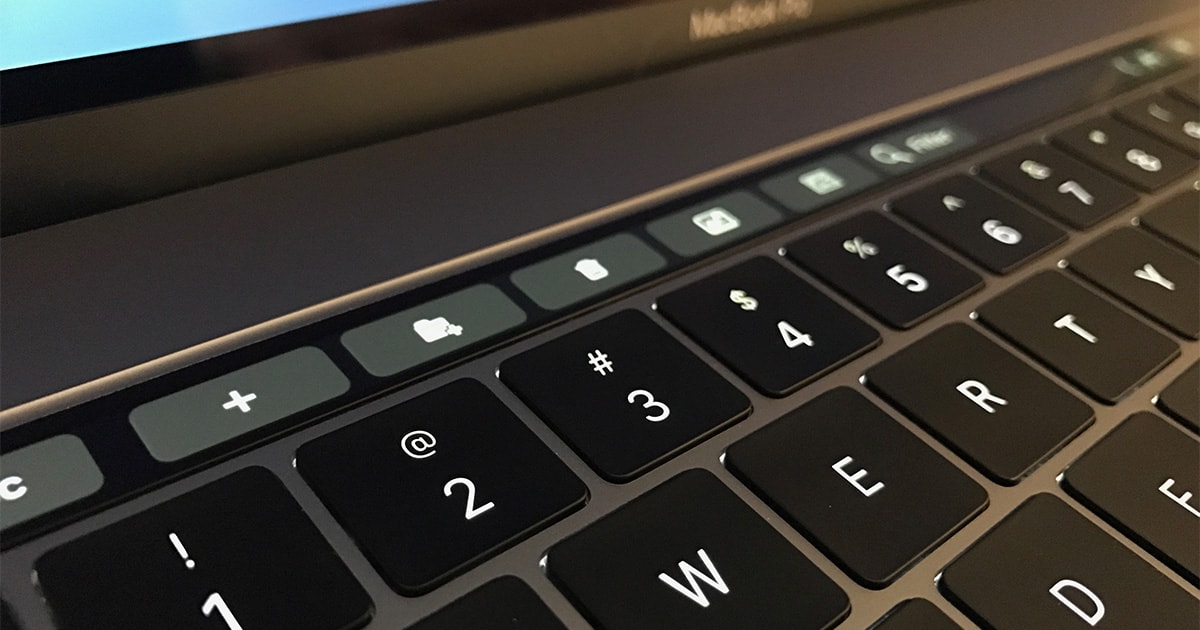 Personally, I love the butterfly mechanism. At first, when I bought my 2015 MacBook, I wanted very much for Apple to also come out with a desktop keyboard featuring the butterfly mechanism and backlighting. That's because I type faster with a short throw key, 2 mm or less, like the Matias. Or about 1 mm like the MacBook.
But that's just me.
Those Fussy Keyboard Customers
And the fact that not everyone has fallen in love with these new keyboards (even before they were found to be, as I understand it, susceptible to foreign matter contamination) is a testament to how fussy people can be about the texture, color, throw, tilt, spacing, tactile feedback and even the sound they make. The desktop keyboard market is fairly robust. For example:
[Azio Retro Classic BT Keyboard Mac Review: Steampunk Sensibilities and a Thunderous Click ]
[Review: Logitech CRAFT Keyboard is Great but Also Marred]
It seems reasonable to me that Apple, finding that the MacBook/Pro butterfly mechanism wasn't universally loved, decided not to update its desktop keyboards—and add backlighting while they were at it. Let the customers pick their favorites.
And yet.
The sensation I have typing on this Matias keyboard with variable color keyboard makes me think Apple is missing something crucial when it comes to the desktop experience. This Matias is the keyboard Apple should be thinking about as it reignites the desktop Mac user experience. While the company can't please everyone, the quote from Apple above affirms that Apple wants to take a stand and move the state-of-the-art forward. They do that, for starters, by eliminating wires.
Our AI Interactions
When it comes to moving even farther into the future, one might dream that at some point we can dispense with the keyboard entirely. I know that some authors have used dictation software with decent success, but the experience is still not at the robust, scifi level we could dream it to be. The best AIs still cannot carry on a very sophisticated discussion with us and duplicate the word and page management functions we do now with software editors, a keyboard and a mouse.
And then there's the psychological aspect of touching the computer. Apple has done a lot of research on how a laptop (or iPhone or iPad) feels in our hands. Whenever it can, Apple reintroduces tactile feel (Force Touch, 3D touch.) Apple knows a lot about how to generate tactile feel, either though texture, mechanism or electronics.
Carrying on a conversation with a computer is often a frustrating, disembodied experience when the result must be perfect. (Except for my own typos.) In fact, we're creatures of touch to the point where many enjoy using an Apple Pencil (or stylus) to exert fine control. Or scribble on iPads. See: "iPhone might soon offer handwriting recognition."
And so, I see a similar opportunity for Apple in the world of the Mac, especially desktops. Keyboards that exude subtle color, warmth, and great feel have always been a unique Apple hallmark. The new Mac Pro in 2019 presents a great opportunity for Apple to re-engage us, with a human touch, at an enhanced level.
In any case, with all its heritage of human touch, the Mac keyboard, made by Apple or someone else, isn't going away anytime soon.