Page 2 – News Debris For The Week of June 11th
The Mojave "Wow" Factor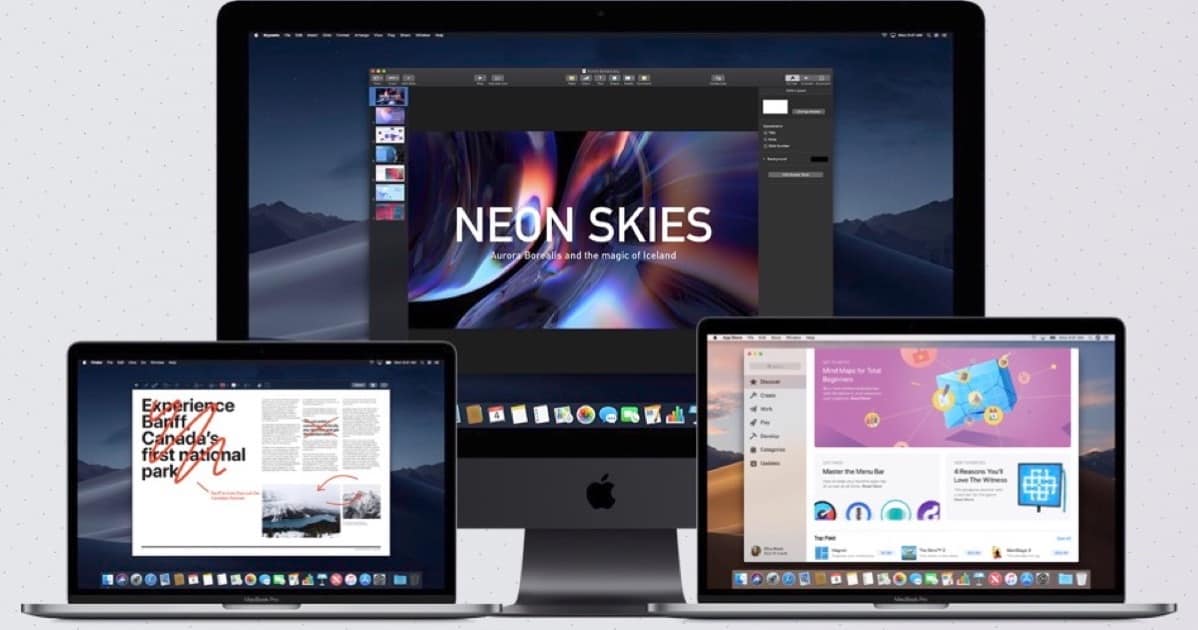 Call me biased, but I think macOS Mojave was the star of WWDC 2018. So does Mark Sullivan at FastCompany. "Why I just started caring about macOS." Combine that with this splendid piece from Jonny Evans at Computerworld: "Why has Apple put Mac users in the Mojave desert?" and you have a terrific recap of all the cool new features of Mojave.
And cool they are.
As I said on page one here: To put his much effort into Mojave and not bring forth a host of desirable new Macs would not only be a tragedy, but inscrutable negligence by Apple.
More Debris
• You've read a lot about the new "dark mode" in macOS Mojave. But did you know that Windows 10 has had a dark mode since 2016? Except, it's awful. "Windows 10 dark mode sucks compared to the new one in macOS Mojave."
• If you'd like to take a trip down memory lane with the evolution of Mac OS X/macOS, here's a great slide show. It's also a great research reference. "The evolution of macOS (and Mac OS X)." Each slide includes, notably, announce date and features.
• Time has proven that depending on Facebook for your political news is a bad idea. It's far better to go straight to the sources rather than have an intermediary decide what you should see and read. This article at the New York Times punctuates the need to go straight to the sources. "Facebook's New Political Algorithms Increase Tension With Publishers."
• Finally, the recent Facebook privacy snafu has brought increased scrutiny regarding Amazon Alexa as well. See: "Senators Demand Answers From Amazon On Echo's Snooping Habits." U.S. Senator Jeff Flake (R-AZ) says, "The age of innocence is gone." Really? Senator, where have you been for the past ten years?
---
Particle Debris is a generally a mix of John Martellaro's observations and opinions about a standout event or article of the week (preamble on page one) followed on page two by a discussion of articles that didn't make the TMO headlines, the technical news debris. The column is published most every Friday except for holiday weeks.