Apple launched App Store Connect Wednesday, a rebranded portal for developers that separates apps from iTunes Connect. The service comes with a new iOS app and a browser-based portal for uploading apps, managing apps and updates, using analytics, managing in-app purchases, and more.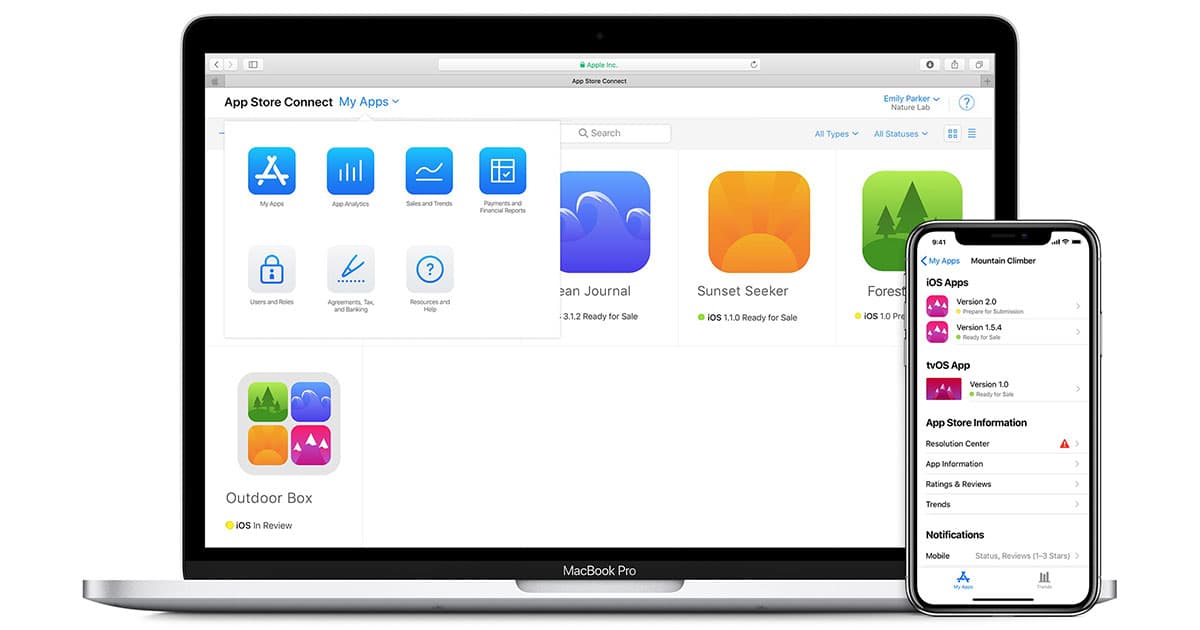 App Store Connect
From the App Store Connect landing page:
Create Your Product Page

Help customers find and engage with your app on the App Store by creating a great product page. You can enter your app name, subtitle, keywords, description, and more, in up to 28 languages. Upload up to ten screenshots and three optional app previews for each supported language, and choose the order you'd like them to appear.

Add In-App Purchases

Sell a variety of content, including subscriptions, new features, and services, from within your app by entering in-app purchase details in App Store Connect. You can also select in-app purchases to promote directly on the App Store.

Upload, Test, and Submit

View each build of your app that you've uploaded using Xcode, altool, or Application Loader, and easily distribute it to testers for valuable feedback using TestFlight in App Store Connect. When your app is ready for public distribution, submit it to App Store Review.

Manage Releases and Updates

You can publish your app as soon as it's approved, or manually release it on a specific day. Choose a price point, offer introductory prices for auto-renewable subscriptions, and even let customers pre-order your iOS app. You can also release iOS app updates in phases over a 7-day period.

Gain Insights into Your App's Performance

App Analytics lets you measure user engagement, marketing campaigns, and monetization using data you won't find anywhere else. Get next-day sales and unit data in Sales and Trends, and view details on completed payments in Payments and Financial Reports.

Access Additional Features

Respond to customer reviews on your App Store product page, create promo codes to give potential customers or press a free download of your app or in-app purchase, bundle multiple apps into a single purchase, and more.
You can find App Store Connect at the Apple Developer Connection.