Apple's online store went offline Thursday morning ahead of the company's "hello again" media event. That's not much of a surprise considering the company is expected to introduce new MacBook Pro models today.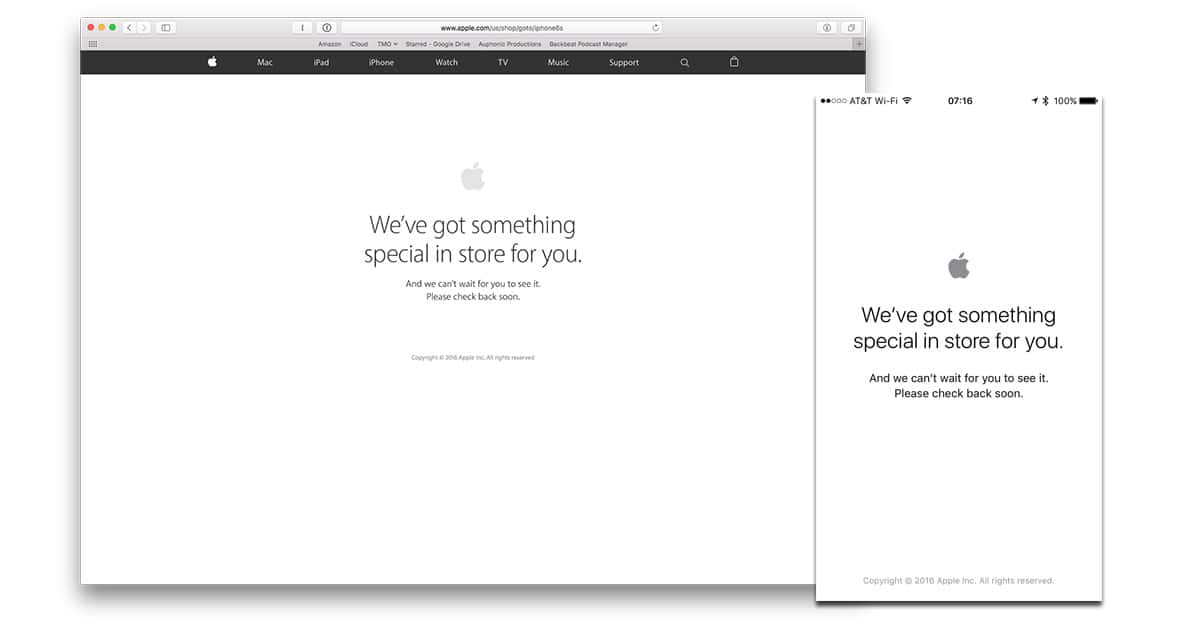 Thanks to images buried in macOS 10.12.1, we have a good idea of what to expect when Apple CEO Tim Cook and company take the stage later this morning. The new MacBook Pro will include the same keyboard as the MacBook, but will replace the function key row with a touch-sensitive OLED strip that dynamically changes based on the app you're currently using.
The new MacBook Pro will drop the traditional USB and Thunderbolt ports for USB-C and Thunderbolt 3 combo ports, remove the SD Card and headphone jack ports, and ditch the MagSafe 2 connector. It'll gain Intel's Skylake processor chipset, and may improve the Retina Display's image quality, too.
Apple may also introduce new iMac models, but it doesn't look like a Mac Pro refresh is on today's list.
The Apple TV looks like it's getting a little love today, too, in the form of a new "Watch List" app that suggest shows that might be interesting based on your viewing habits.
Apple's "hello again" media event is set to start at 10AM pacific time today. Be sure to check in with The Mac Observer for our coverage and analysis from today's announcements.