Apple Watch sales, along with AirPods and Beats headphones have hit Fortune 500 level, which means they're bringing in over US$5 billion to Apple's "other products" category. Company CEO Tim Cook shared that detail during the company's second fiscal quarter earnings report on Tuesday.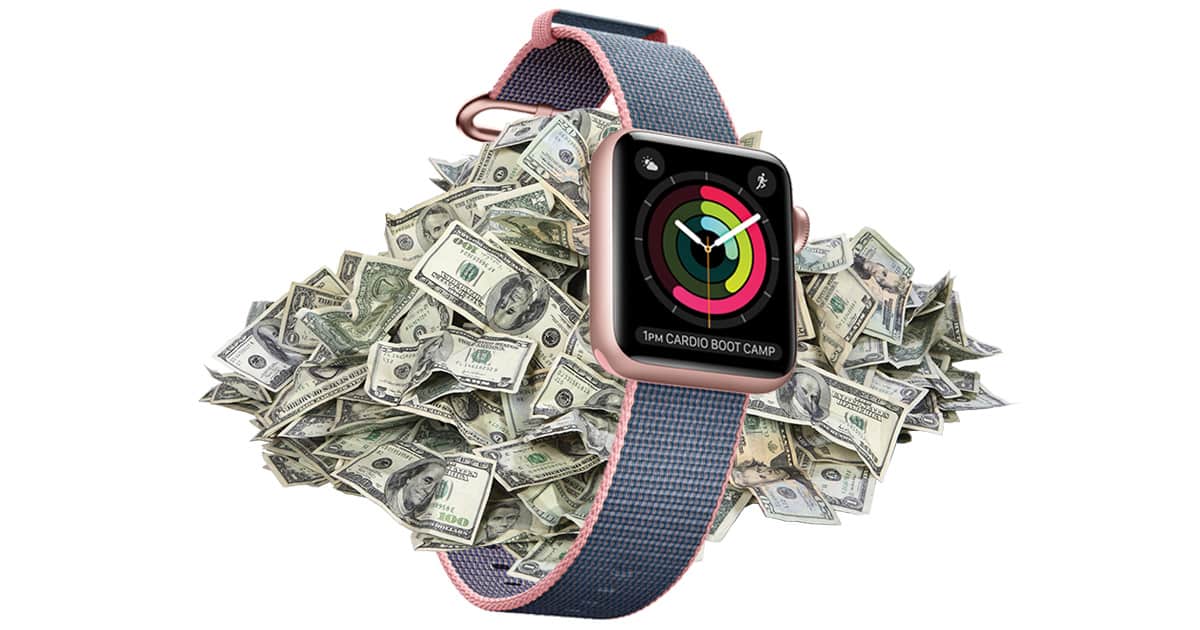 "We're happy with the growth of the business. Watch units more than doubled in six of our top 10 markets," Mr. Cook said. He added,
When you begin to combine watch revenues with those for AirPods—this was the first full quarter for AirPod shipments, and we're not satisfying demand yet—and then add Beats products, and look on the trailing 12 months, that business was well into the Fortune 500.
Considering Apple Watch launched in spring 2015, and AirPods started shipping in December 2016, that's pretty impressive growth.
The "other products" category Apple Watch, AirPods, and Beats headphones fall into also includes the iPod lineup, Apple TV, and Apple-branded accessories such as the Magic Trackpad and the adapters Touch Bar MacBook Pro owners are buying.
Making a comparison to companies on the Fortune 500 list seems pretty much obligatory, so that has Apple's "other products" business rubbing elbows with Walmart ($482 billion), Exxon Mobil ($246 billion), and Apple ($233 billion). Since comparing one division to the top three Fortune 500 companies doesn't seem all that fair, let's go with companies that are probably more in line with Apple's "other product" sales such as J.M. Smucker ($5.6 billion), SanDisk ($5.5 billion), and Western Union ($5.4 billion).
Apple's "other products" revenue was up 31% year over year. What we don't know, however, are solid figures for everything Apple lumps into that group because it doesn't break out individual sales. The numbers Apple did give us include $52.9 billion in revenue for the quarter, $11 billion in earnings, and $2.10 EPS.
Mac sales were up 4% at 4.2 million units for the quarter, and iPhone sales were down 1% year over year at 50.8 million. The company's services business brought in $7 billion, up 18% year over year.
Apple's quarterly numbers stand in contrast to complaints some pundits are tossing around saying the company is floundering and in aiming for a death spiral. Apple is one of the most valuable companies in the world, quarterly earnings eclipse most company's annual revenues, and product categories are performing at levels that would be considered very successful for most stand-alone businesses.
That doesn't mean Apple can rest on its laurels and stop innovating. New and compelling products and services are critical Apple's success. What Apple can do now—and hopefully is—to keep its financial lead is to invest what other companies would consider a small fortune into making sure its upcoming product announcements blow our socks off.