In an earnings call on Tuesday, Facebook CEO Mark Zuckerberg said that iMessage is the biggest competitor to Facebook Messenger (via CNBC).
[How to Post 3D Photos to Facebook on iPhone]
Facebook Messenger
WhatsApp, another messaging app that Facebook owns, is hugely popular outside of the U.S. But inside the U.S., iMessage is more popular.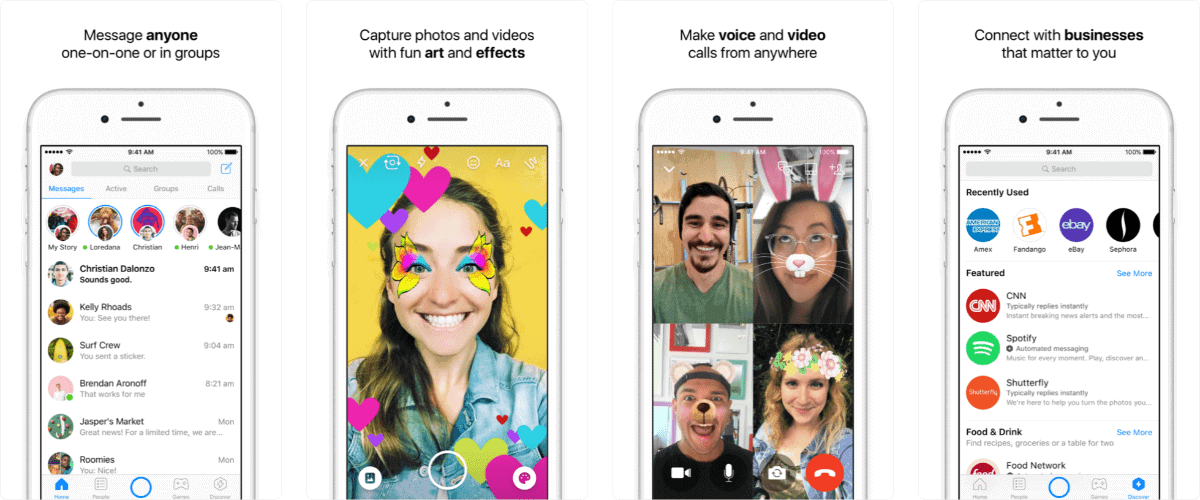 Our biggest competitor by far is iMessage…In important countries like the U.S. where the iPhone is strong, Apple bundles iMessage as a default texting app and it's still ahead.
Mr. Zuckerberg continued by saying that Stores and Facebook Messenger are giving the company a "vast majority of growth" and it sounds like Facebook will focus on those two products. Meanwhile, although Facebook is where most of our friends are, iMessage has privacy as an advantage, as every conversation is end-to-end encrypted.