Apple started requiring new iOS apps to include 64-bit binaries back in iOS 8, but developers with 32-bit apps already in the App Store were allowed to stay. The writing was on the wall, however, and Apple since then has pushed for its entire ecosystem to go 64-bit, culminating with an announcement earlier this year that all apps, legacy or not, must move to 64-bit for iOS 11.
The company codified this requirement at WWDC 2017, and now that iOS 11 betas are in the hands of both developers and the public, it is reminding folks this week about the new standards for both iOS and the Mac App Store. Apple posted the reminder in two separate updates on its developer portal. For iOS 11: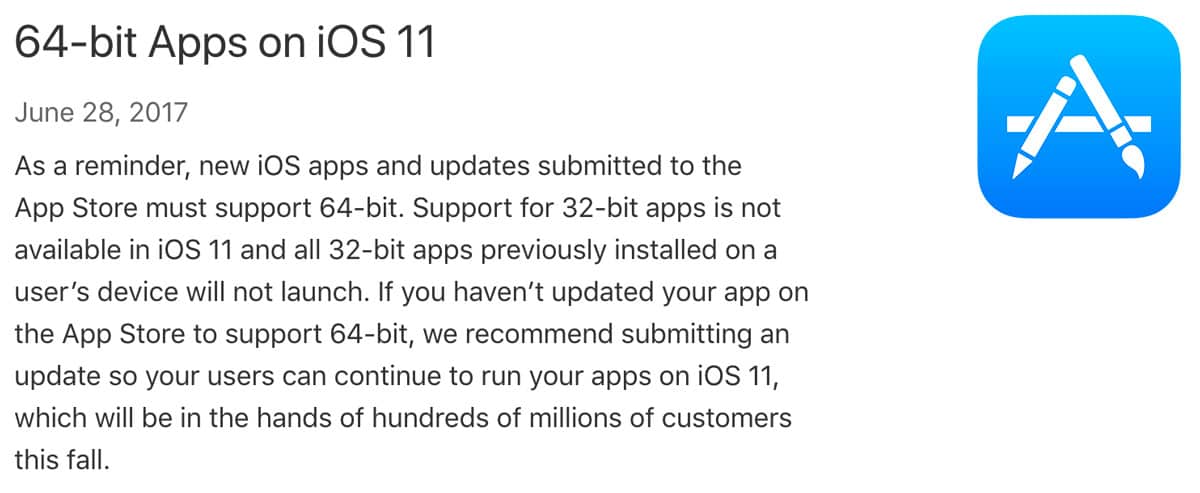 And for the Mac App Store: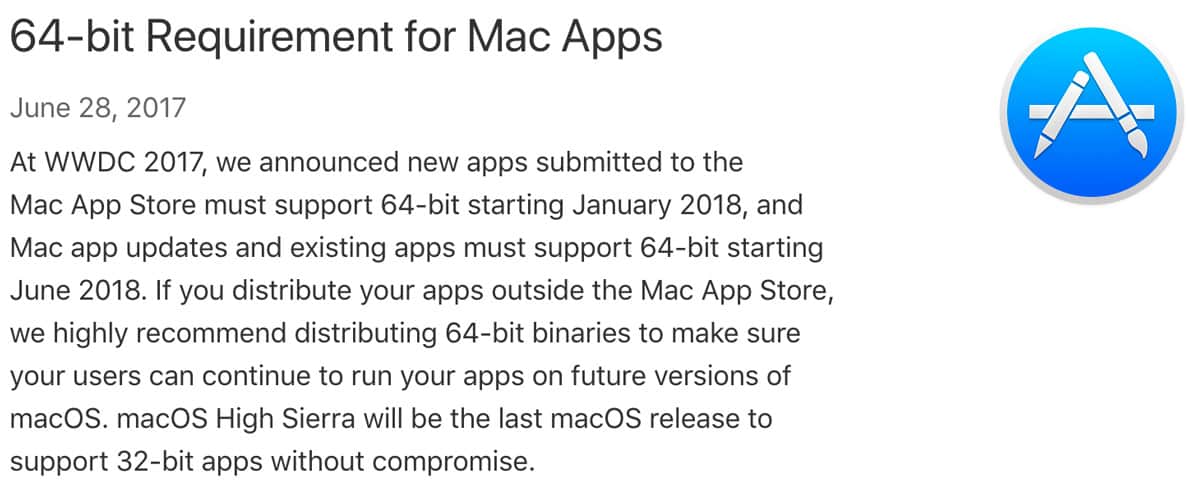 As Apple states, the issue is more pressing for iOS app developers, as the new Mac App Store standards don't go into effect until January 2018 for new apps, and June 2018 for existing apps.
64-Bit Apps & You
To clarify the situation, Apple has required new and updated apps to be 64-bit compatible for quite some time. The approaching deadline for the App Store will affect only apps that haven't been updated since the 32-bit days.
This means that most users won't be affected at all by this change, as all of the most popular apps made the 64-bit transition long ago, and users are already enjoying the benefits of the 64-bit architecture on their devices. But if you have that one favorite app from years ago that you just can't let go of, you may want to start looking for alternatives (or sending out desperate pleas to the developer for a 64-bit update).
If you don't switch to a newer app, or if the existing 32-bit app doesn't get updated in time, the app simply won't work on your iDevice after you upgrade to iOS 11, and it will be removed from the App Store. If the 32-bit app you're relying on is mission critical and can't be replaced, your best bet may simply be to decline the iOS 11 upgrade, although that action would mean missing out on the new features and security updates.
How to Find Your 32-Bit Apps
If you're worried that you might be harboring some 32-bit apps on your iPhone or iPad, here's how you can check. First, if you've launched one of those 32-bit apps since upgrading to iOS 10.3, you'll get a warning message when the app opens.
To check all of your apps at once, head to Settings > General > About > Applications. This will give you a concise list of any apps you may have installed that won't work in iOS 11.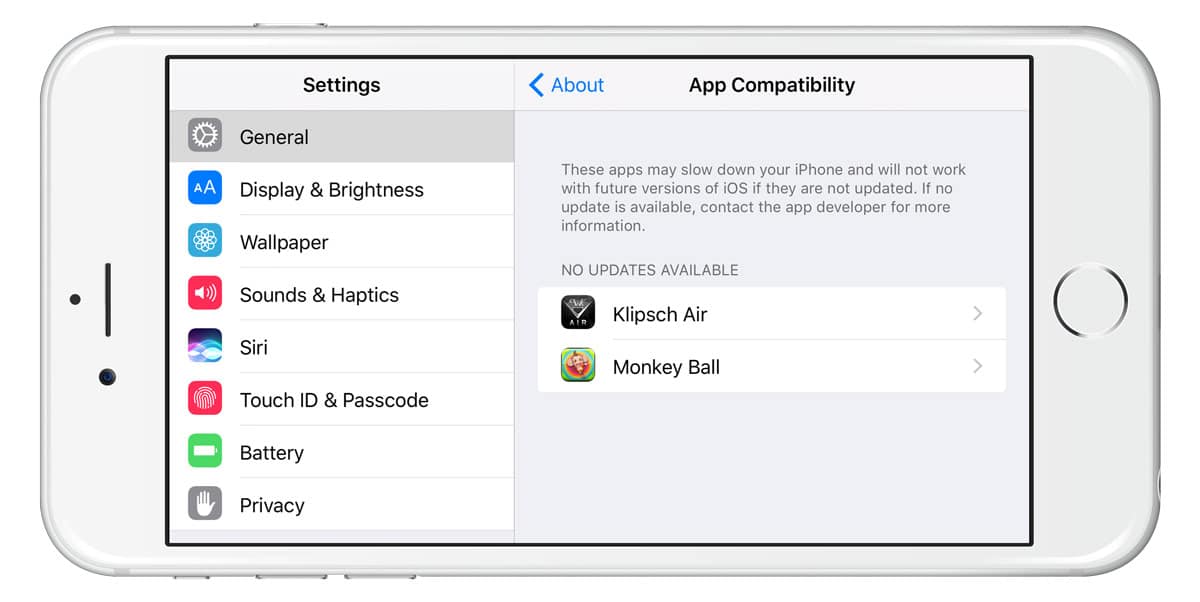 Note, however, that this list only covers apps currently installed on your iPhone or iPad, and not the apps in your Purchase History, so be sure to give that list a quick look, too.