On the eve of the release of macOS Sierra, Fujitsu released a warning to users of its ScanSnap scanners that issues with the operating system's handling of PDFs could cause data loss for users with scanned documents. While the risk of Sierra PDF data loss later turned out to be more limited than initially feared, Fujitsu's compatibility warning was just the beginning of PDF-related issues for Apple's latest Mac operating system, issues that actually seem to be getting worse with the recent macOS Sierra 10.12.2 update.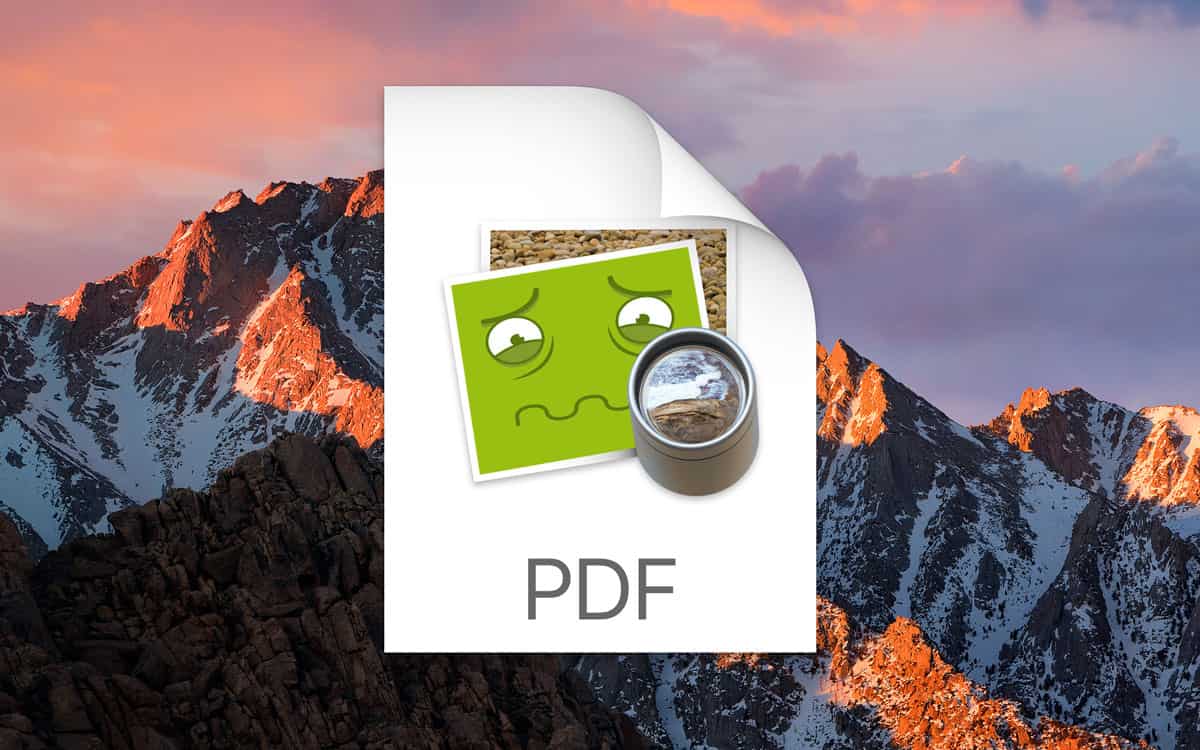 Sierra PDF Bugs: Blame It On iOS
As noted by TidBITS publisher Adam Engst, Apple's attempts to create a common foundation for PDF viewing and editing between macOS and iOS have resulted in a number of problems in Sierra, to the point that developers of third party software now recommend users avoid Apple's own Preview app in order to minimize the risk of data loss.
According to Christian Grunenberg, lead developer of veteran Mac app DEVONthink, the problem stems from Apple's premature release of its rewritten PDFKit API, a release which both eliminated some existing features and broke compatibility on others, causing issues for a range of third party apps.
Apple wants to use a common foundation for both iOS and macOS. However, it was released way too early, and for the first time (at least in my experience) Apple deprecated several features without caring about compatibility. And to make things worse, lots of former features are now broken or not implemented at all, meaning that we had to add lots of workarounds or implement stuff on our own. And there's still work left to be done.
"Sloppy Code and Indifference"
While Sierra PDF woes have existed since the operating system's initial launch, the most troubling aspect for both users and developers is that the situation seems to be getting worse. Jon Ashwell, developer of the Bookends bibliography app, reports that macOS Sierra 10.12.2 is "a disaster" in terms of PDF compatibility, causing crashes whenever a user opens a PDF containing annotations. Mr. Ashwell and other developers have attempted to resolve the issue with Apple by submitting bug reports and other information, but claim that the company has remained mostly silent. "I've never seen such a sorry case of sloppy code and indifference from Apple," Mr. Ashwell told TidBITS.
The relatively good news for some Sierra users is that the issues appear to be limited to apps relying on PDFKit; apps using other PDF libraries, such as Smile Software's PDFPen, seem to be unaffected at this time. But this apparent immunity only applies if the user steers completely clear of Preview and other PDFKit-reliant apps. If the user, or anyone the user shares their PDFs with, edits the documents in Preview or other PDFKit apps, issues like the loss of an OCR layer or corruption of the document itself may occur. As a safeguard against these problems, users should create copies of their PDFs to ensure that the original document is preserved in the event that the document is inadvertently edited in an app like Preview.
The next Sierra update, 10.12.3, is currently being tested, but there is as yet no confirmation that Apple has corrected these issues.