Just over a month after leaving KGI Securities, Apple analyst Ming-Chi Kuo has released his first Apple-related guidance note as part of his new firm, TF International Securities. As reported by MacRumors, Kuo's note to investors claims that Apple's 2018 iPhone pricing will be "more aggressive" for the three expected models set for release this fall.
Apple controversially released the iPhone X last year at a base price of $999, setting a new pricing standard for its flagship smartphone. Kuo cites Apple's "concern over the negative impact of a higher price" for the company's desire to target slightly more affordable price ranges this year.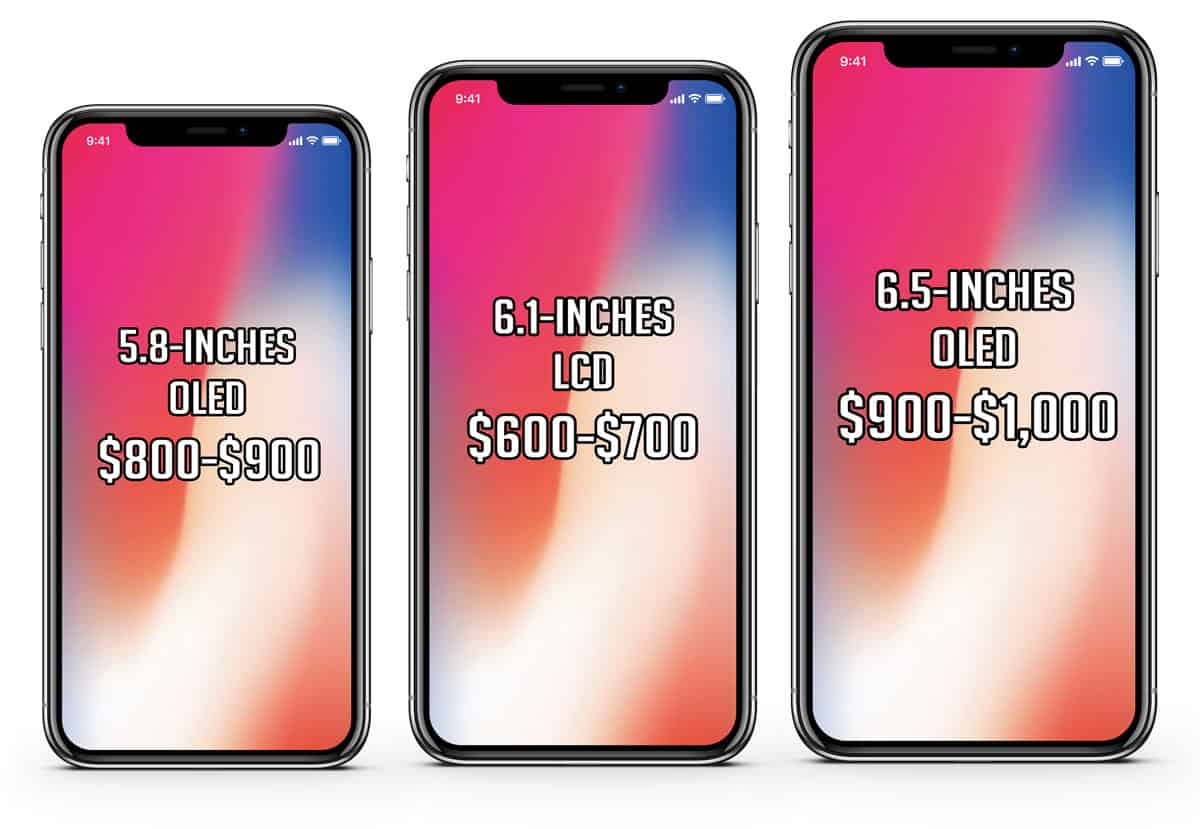 Specifically, Kuo states that the refreshed iPhone X will aim for an $800-$900 starting price, which makes room for the rumored 6.5-inch "iPhone X Plus" to occupy the $900 to $1000 tier. A rumored 6.1-inch "iPhone 9" model, which will swap the OLED screen for an LCD-based screen to reduce costs, is expected to land in the $600 to $700 price range, Kuo claims.
The move to make high-end iPhone devices more accessible not only helps Apple reassure investors who may be concerned about reportedly weaker-than-expected demand for the iPhone this year, it also helps the company bring more users into the parts of its apps and services ecosystem that benefit from Face ID technology.
We forecast that Apple will adopt a more aggressive price policy for the following reasons: (1) concern over the negative impact of a higher price in a mature smartphone market on selling momentum, (2) improved cost structure, which is mainly attributed to assembly yield improvements of end product & 3D sensing and cost reduction of components, and (3) increasing users of Face ID benefiting the promotion of the Apple service and ecosystem.
As for release timing, Kuo reports that all three iPhone models will launch in September, a departure from some analysts who expect the cheaper LCD-based iPhone to launch in November.
Featured image via Reuters.