Word on the street says the iPhone 8, or iPhone Edition, is going to be one pricey smartphone. A significant part of that higher cost is thanks to its OLED screen and the premium price Samsung is charging Apple for it.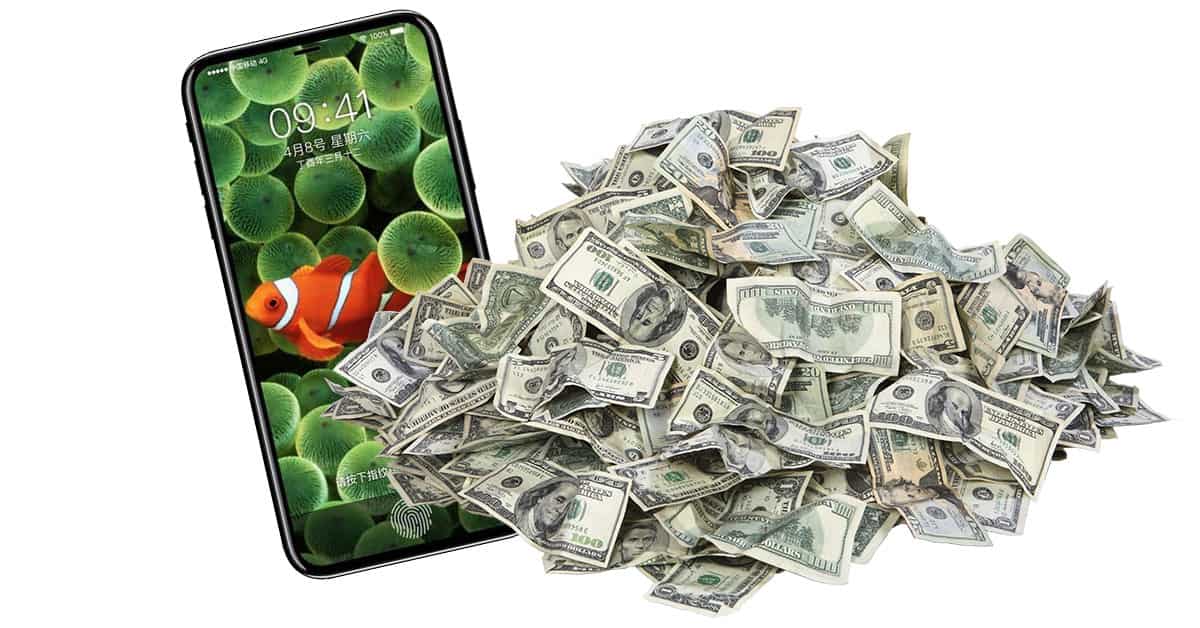 KGI Securities analyst Ming-Chi Kuo says Samsung is exploiting the fact that it's the sole OLED supplier for the iPhone 8. He says Apple is paying about US$130 for each iPhone 8 display—more than double what it pays for an iPhone 7 Plus LCD screen. That could push the iPhone 8's price point up to $1,000.
Kuo goes on to state the obvious saying, "Apple is in urgent need of finding a second source of OLED."
Apple is working on that, although there won't be an overnight fix. The company put $2.7 billion into LG for a new OLED factory that could be up and running some time next year. That'll help bring down component costs, but not in time for this year's iPhone launch.
Apple has a media event scheduled for next Tuesday, September 12th, where new iPhone model announcements are expected. Those models include the iPhone 7s, iPhone 7s Plus, and iPhone 8 (reports also say the new models will be called iPhone 8, iPhone 8 Plus, and iPhone Edition).
The iPhone 8 (or Edition) is expected to fit an iPhone 7 Plus-size screen into a body that's slightly larger than the iPhone 7. Apple is removing the physical Home button to make room for the edge-to-edge OLED screen, and Touch ID may be replaced with facial recognition. The Home button will be an on-screen virtual element.
Apple could also use the event to introduce a fifth generation Apple TV with 4K video support, as well as Apple Watch Series 3 with an LTE wireless data connection.
The Mac Observer will be covering all of Apple's big announcements on the 12th—including the hefty iPhone 8 price tag.
[Thanks to Forbes for the heads up]