Siri turned five years old Tuesday, having been launched on October 4th, 2011. She's changed a lot in that time, grown up a bit. But she's not too old to appreciate us singing to her.
Siri's Birthday in iOS and macOS Sierra
Our friend Adam Christianson sang to her on his iPhone: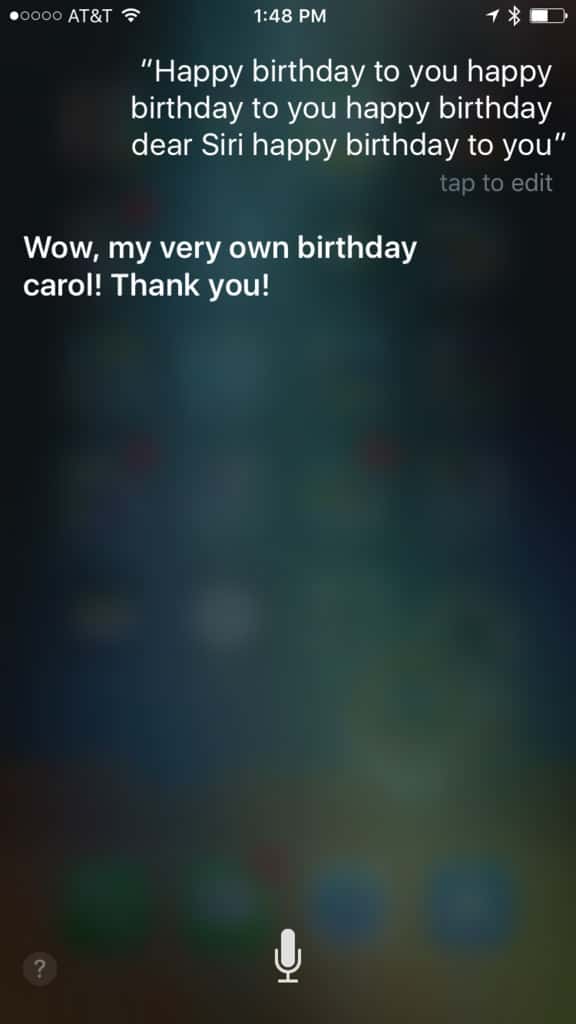 With Siri being newly introduced to the Mac in macOS Sierra, I wanted to see what she would say there. Turns out she's good to go on both Mac and iOS.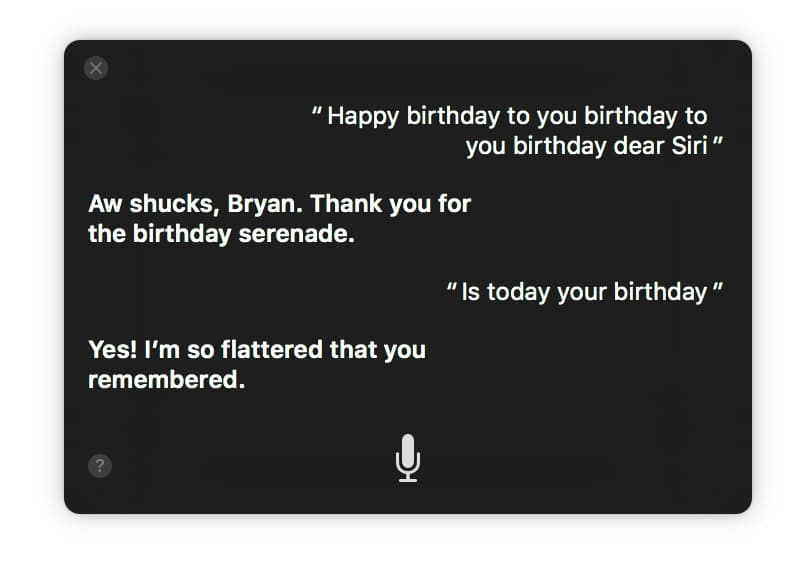 Siri Reacting to a Birthday Song on macOS Sierra
Siri isn't human, and she's not conscious, but she does a lot for us. Feel free to join TMO in singing her your favorite birthday tune.