Yesterday we found out that the HomePod doesn't have onboard equalizer settings (it happens automatically). But AppleInsider reports that there is a simple workaround: just use the equalizers in iOS and macOS. So if you aren't satisfied with the automatic equalization, here's how to manually control HomePod EQ settings. Note that this only applies to music streamed over AirPlay. Music streamed by the HomePod itself cannot have its EQ changed at this time.
HomePod EQ Workaround
macOS
EQ controls in iTunes is more detailed than iOS, so you might be happier using your HomePod with your Mac.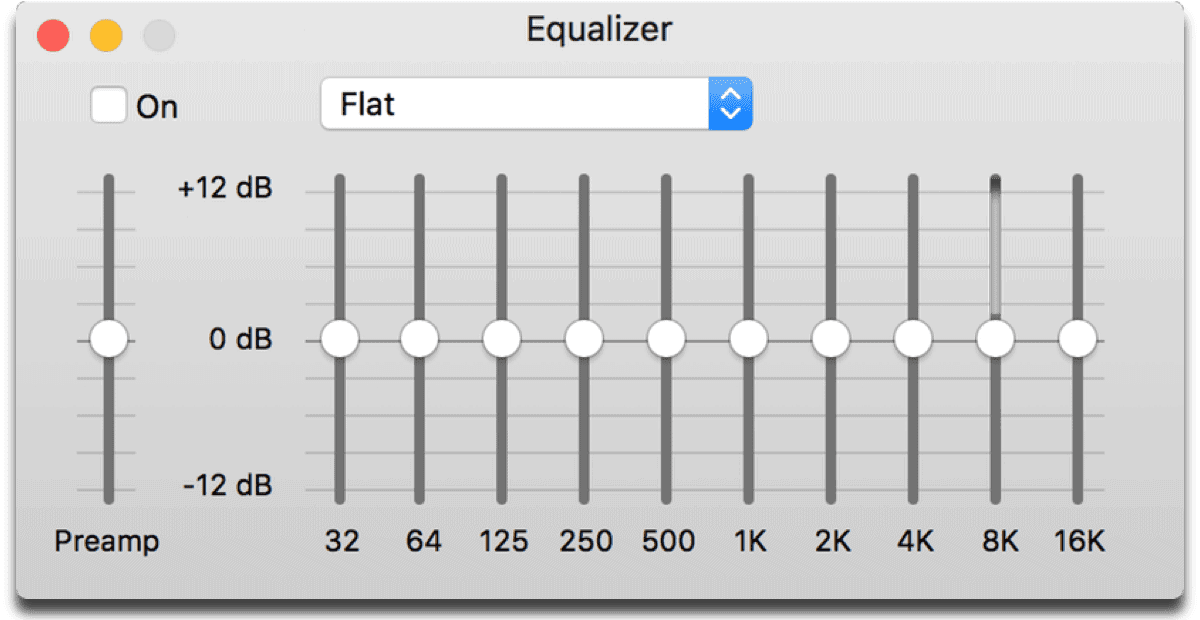 Open

iTunes

and connect your

HomePod

. This can be done by clicking the

AirPlay icon

to the right of the volume slider.
In the menu bar, go to

Window > Equalizer

. You can choose a preset or drag the frequency sliders to create a custom sound.
You can also check out the Sound Enhancer that iTunes has, by going in the menu bar to

iTunes > Preferences > Playback

. Check the box next to Sound Enhancer.
iOS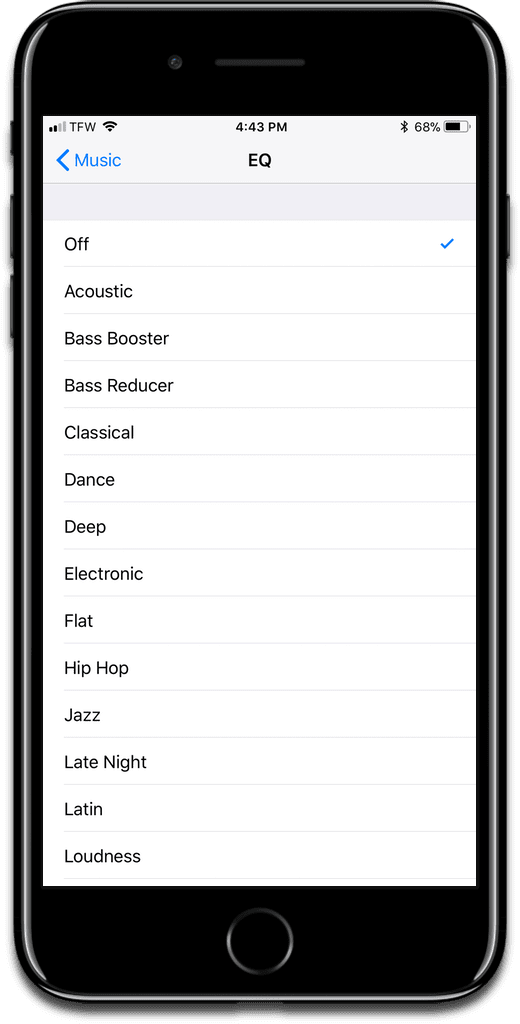 Connect your HomePod. Open

Control Center

, tap the

Now Playing

widget, then tap the

AirPlay

icon.
Exit out and go to

Settings > Music > EQ

near the bottom.
This is for iTunes and the iOS Music app. If you use a third-party app like Spotify, check the app settings to see if it has its own EQ settings.