Making your first Shortcut in iOS 12 doesn't have to be complicated or intimidating. It's easy to add a Siri command, too. Read on to learn how.
Shortcuts are automated actions you build on your iPhone, iPad, or iPod touch. They can be as simple as a single action checking the local weather, or complex combinations that control your lights, send messages, and play music at the same time.
Since we're starting easy, let's go with my first example and make a Shortcut that checks the local weather with the Carrot Weather app. If Carrot Weather isn't already on your iPhone or iPad you can download it at Apple's App Store.
You'll also need the Shortcuts app. If it isn't already installed you can get it at Apple's App Store, too.
To create your local weather Shortcut with Carrot Weather, do this:
Launch Shortcuts on your iPhone or iPad
Tap

Create Shortcut

Type

Carrot

in the Search field to make it easier to find the action we want
Select

Check Weather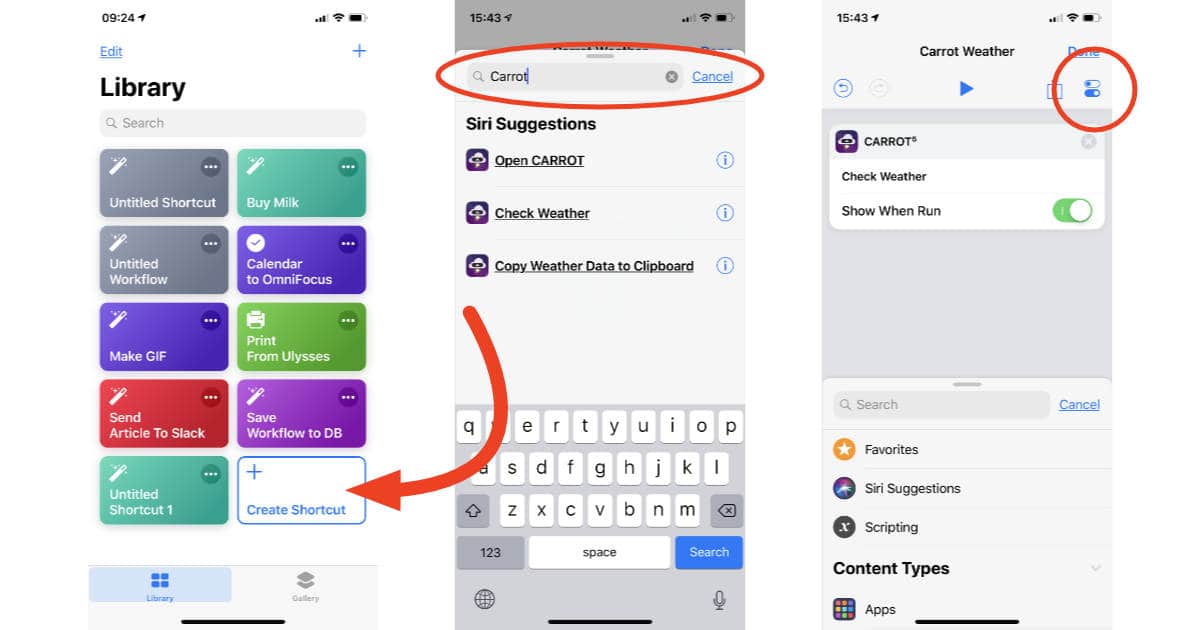 Tap the

Settings

icon. It's under the

Done

option and looks like two little control sliders.
Tap

Add to Siri

Tap the red

Record

button and say what you want to use as the Siri trigger. I used "What's the weather today" as my phrase.
Tap

Done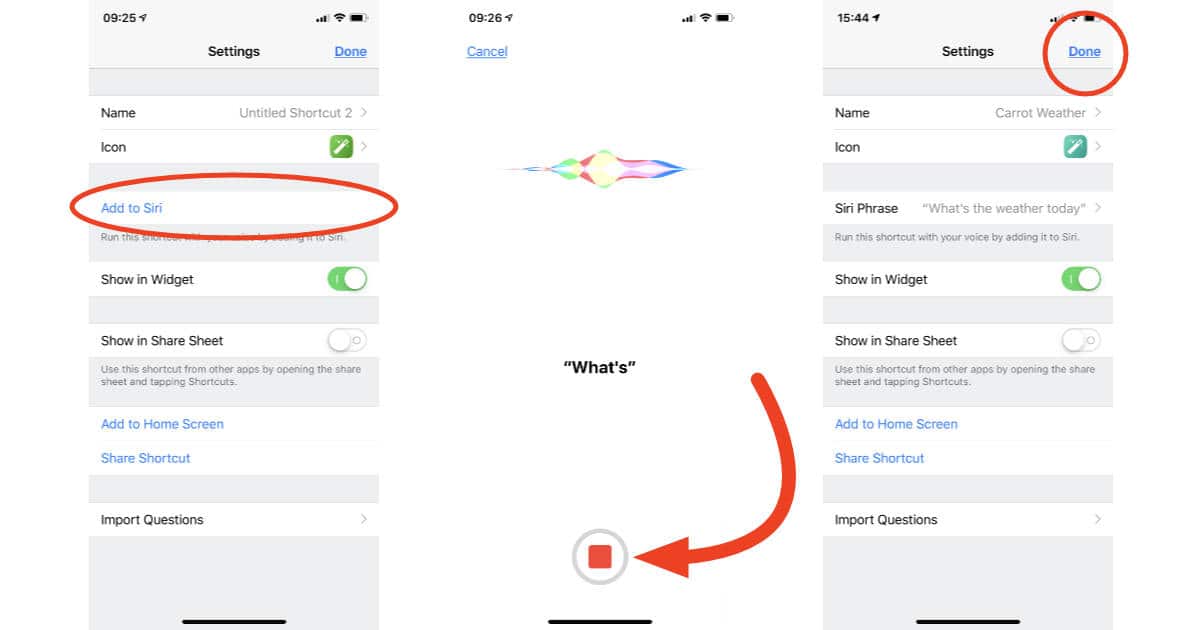 That's it! Now you can say, "Hey Siri, what's the weather today" and your iPhone, iPad, Apple Watch, or HomePod will run your Shortcut and report back with the local weather conditions.
I made the Carrot Weather Shortcut even though you can already ask Siri about the weather because I love hearing the snark-laden forecast. Hearing Siri tell me it's 77 degrees and I better enjoy it while I can because it's fall is pretty awesome.
With the basics under your belt now you can start making your own Shortcuts that do even more. I already wonder how we managed before Shortcuts was a thing.