One feature in macOS that users may find either awesome or frustrating is Safari integration with iTunes and the App Store. By default, when a user visits the website of an item in the iTunes Store, iOS App Store, or Mac App Store, Safari will automatically launch iTunes or the App Store app and take the user to the corresponding store location.
For example, searching for "Mac Geek Gab" via Google returns a result for the Mac Geek Gab iOS app. Open that link in Safari and iTunes will automatically launch and take you to the app's page.
While this functionality makes it easy to discover an app, song, or movie online and then immediately be able to download or purchase it, some users prefer to keep things in Safari and don't want iTunes or the App Store launching unless explicitly told to do so.
NoMoreiTunes Extension to the Rescue
Thankfully, Mac Geek Gab listener Will provides us with a solution. Will let us know about NoMoreiTunes, a free Safari extension that stops iTunes or the App Store app from launching automatically when you visit a store page online.
To use the NoMoreiTunes extension, simply head over to the extension's website and download the latest version. Once downloaded, double-click on the extension file and Safari will detect and install it (you'll need to verify the installation by telling Safari that you "trust" the extension).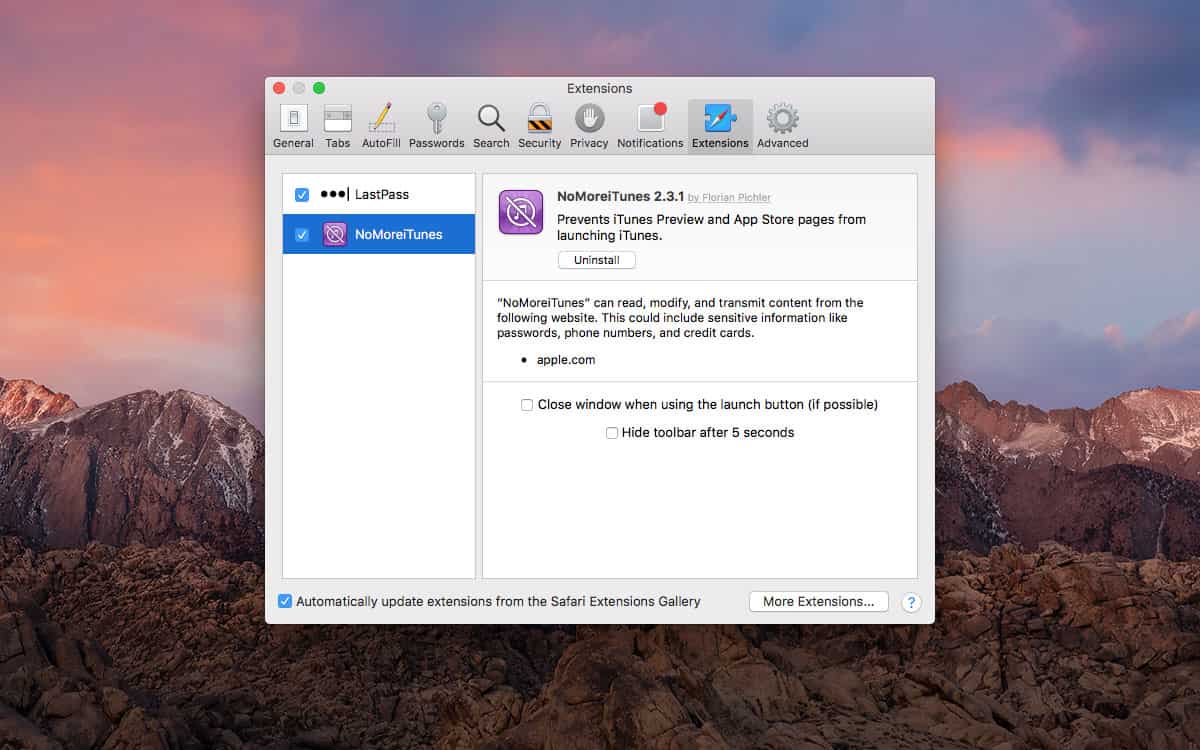 With NoMoreiTunes installed, any time you navigate to an iTunes or App Store page in Safari, you'll see a notification bar at the top of the window letting you know that the extension prevented the iTunes or App Store apps from launching. If, however, you'd actually like these apps to launch, you can click the button on the right side of the bar.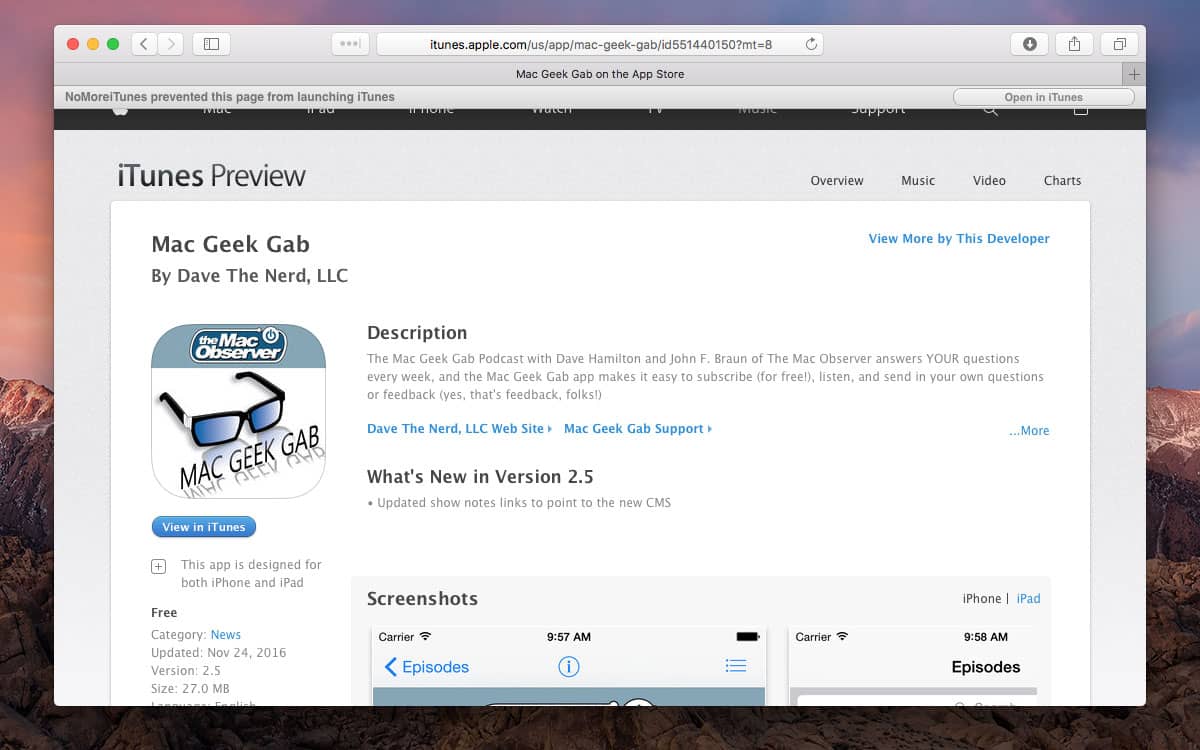 This way, you can browse the Web in peace, knowing that any clicks, intentional or not, won't result in apps launching and taking over your Mac's screen. That is, of course, unless you really want them to.