There are plenty of private chat apps on the market, but are they all the same? We'll take a look at five of them and see how they compare: Signal, Wire, Confide, Wickr Me, and iMessage.
Signal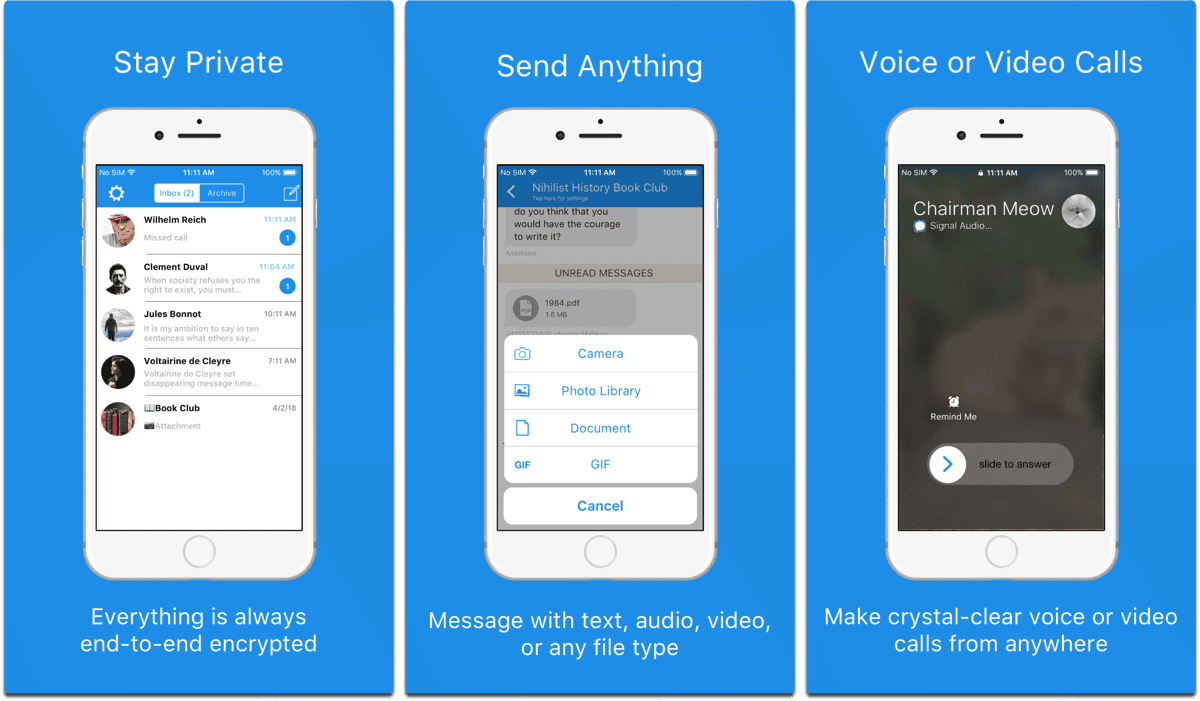 Signal was one of the first private chat apps to enter the scene. Endorsed by Edward Snowden, Signal is free and open source. It has features like group chat, voice and video calls, file sharing, and disappearing messages. Signal also uses something called forward secrecy. This means that if someone steals your encryption key, they can't go back and decrypt past messages. App Store: Signal – Free
Wire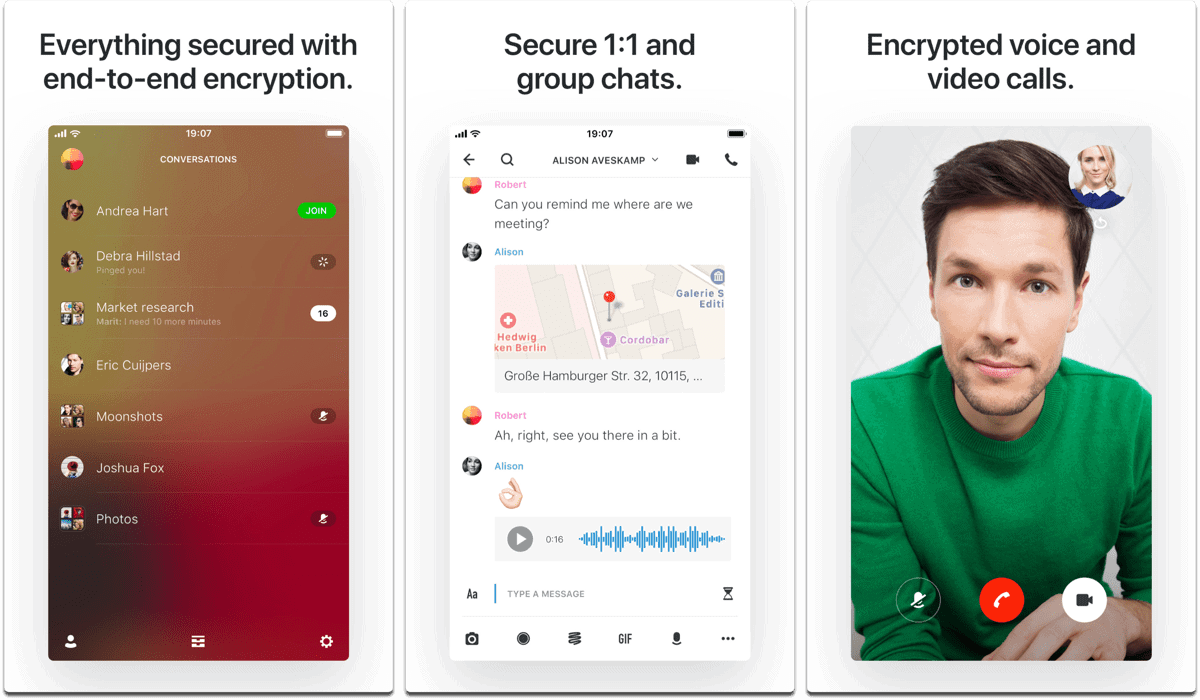 Wire is based in Europe and follows Swiss data protection laws, and its servers are located in Germany and Ireland. Wire is also open source, and offers chat, voice and video calls, and file sharing. A unique feature is Wire's support for multiple accounts. That means you can have a separate account for personal life and work life. App Store: Wire – Free
Confide
Confide was the chat app famously used by people in President Trump's administration. It's closed source, which is a big downside when it comes to privacy and security apps. Its features include disappearing messages, screenshot-proof messages, and the ability to "un-send" a message as part of the Confide Plus subscription. However, as revealed last year, Confide was full of security holes. App Store: Confide – Free
Wickr Me
Wickr Me offers 1:1 chats as well as group chats, which is in line with the other apps here. Unlike Signal, which uses your phone number, Wickr doesn't require a phone number or email address to register. It's open source as well. Wickr is good for enterprise use, as it lets your business to create its own private network, with centrally-managed security policies for users. App Store: Wickr Me – Free
iMessage
iMessage's big advantage is that it's built into every iPhone, so people don't have to install a separate app to have secure communications. A downside is that only messages between iPhone users are end-to-end encryption. Messages sent via SMS to Android and other platform users aren't secure. iMessage is also not open source, which is a black mark in the privacy community.