We've written about the new Alexa Calling feature added to the Amazon Echo, explaining how to set the service up and use it. Once you set up Alexa Calling in the app, you're able to make and receive calls with your Echo, Echo Dot, and the upcoming Echo Show just by saying, "Alexa, make a call" or "Alexa, call Jeff Gamet." What I'm going to do now, though, is show you how you can use that same functionality when you're away from your Echo device using the Alexa app on your iPhone.
Using the Alexa Calling Feature From the App to Receive Calls
If someone calls your Echo, it also rings your Alexa app on your iPhone. This is, in part, because you've linked your smartphone's number with the Alexa Calling feature. You'll hear a ringing sound, or feel a vibration from your iPhone. A notification on your lock screen will tell you that you have a call in the Amazon Alexa app. Unlock your iPhone, and then you can answer the call. You'll see a familiar screen for the call with buttons to switch to speaker phone, end the call, or mute your microphone.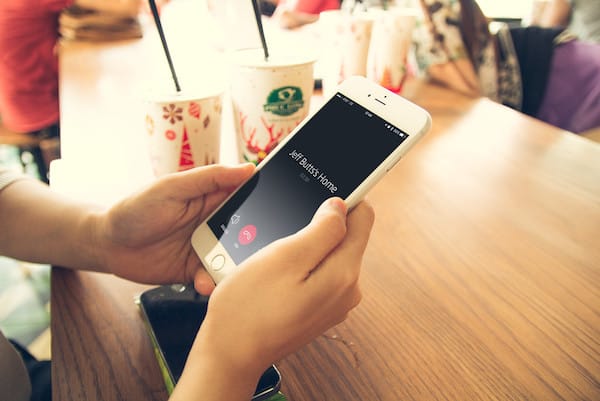 Getting Voice and Text Messages on Your Alexa App
You can also receive voice and text messages from Alexa Calling on your iPhone. You'll get a notification of the incoming message, and just have to visit your Alexa app on your iPhone to retrieve it. The app supports sending text and voice messages, too. Text messages are transcribed, but that particular feature doesn't work very well yet.
The Best Part – Alexa Calling From the App
When you really want to call someone using Alexa Calling, it's easy to do from the app. Just open the app, tap the text bubble at the bottom of your screen, and choose the contact you want to call. You'll have the option to send them a message or place a call, just as easy as that.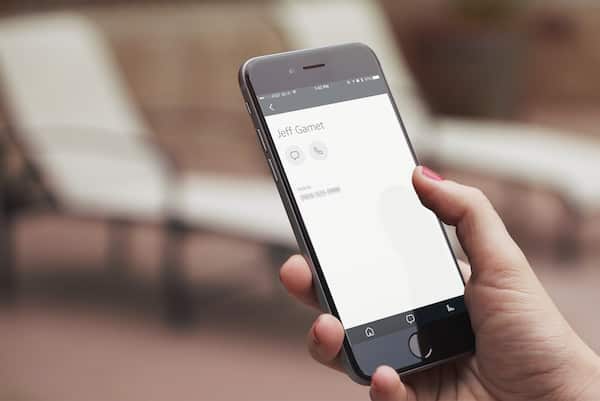 Another Possible Use for the Echo?
Playing around with the Alexa app, I discovered I could actually call myself from the app to my Echo. This means that I could use the app on my iPhone to phone home straight to the Echo. Someone at home could answer, and thus use Alexa Calling as a remote intercom.
Speaking of intercoms, it would also be possible to use multiple Echo devices within the same household for that purpose. I can say, for example, "Alexa, call Jeff Butts." Alexa Calling will ring my Alexa app as well as any Echo devices I own. This might not be the most ideal scenario, but if your household has multiple Amazon accounts – it becomes the perfect intercom system. You'll need to have a telephone number for each one, but a virtual or Voice Over IP number that supports text messaging, like Google Voice, should work just fine. Just set up contacts for each Echo device, and call away.
We're Sure to Be Back With More
Alexa Calling is new, and we're still figuring out how it all works and what we can do with it. One missing link, for now, is the desktop. The Mac clients available to interface with Amazon's voice assistant do not currently support Alexa Calling. Perhaps that will change in the future. For now, though, know that your Echo devices and your iPhone work great with Alexa Calling.