If you're using an Apple Watch and the iPhone's Activity app to track your workouts, then you should go in and check out all of the ways you can view and sort your data. One of the most interesting things you can do, I think, is to filter your workouts by type, so you can get a good idea of how you're progressing over time. So to do this, first open the Activity app, and then tap the "Workouts" tab.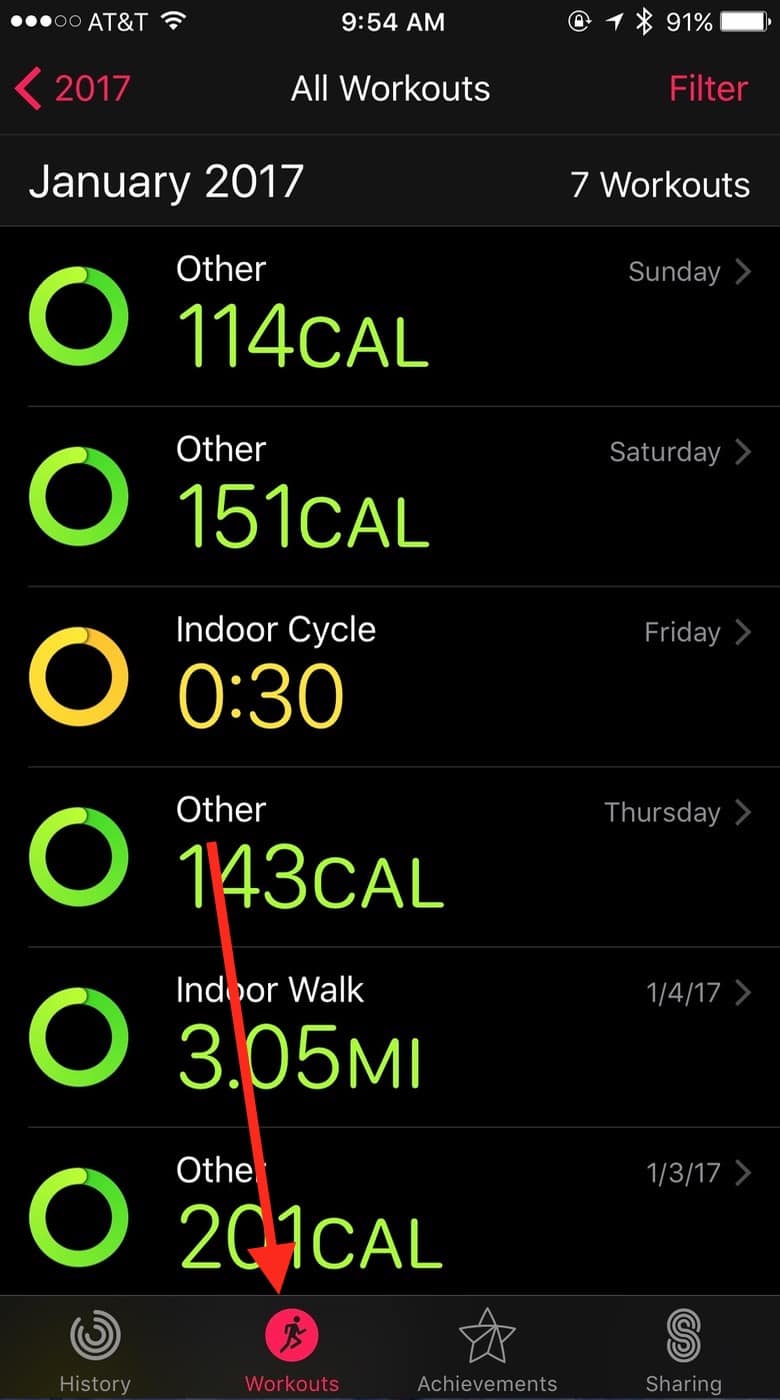 By default, you'll see a chronological list of all of the ones you've completed, and you can scroll down to go back in time and check out what you did last month, say. And of course, if you tap on any workout, you'll see a ton of details on it.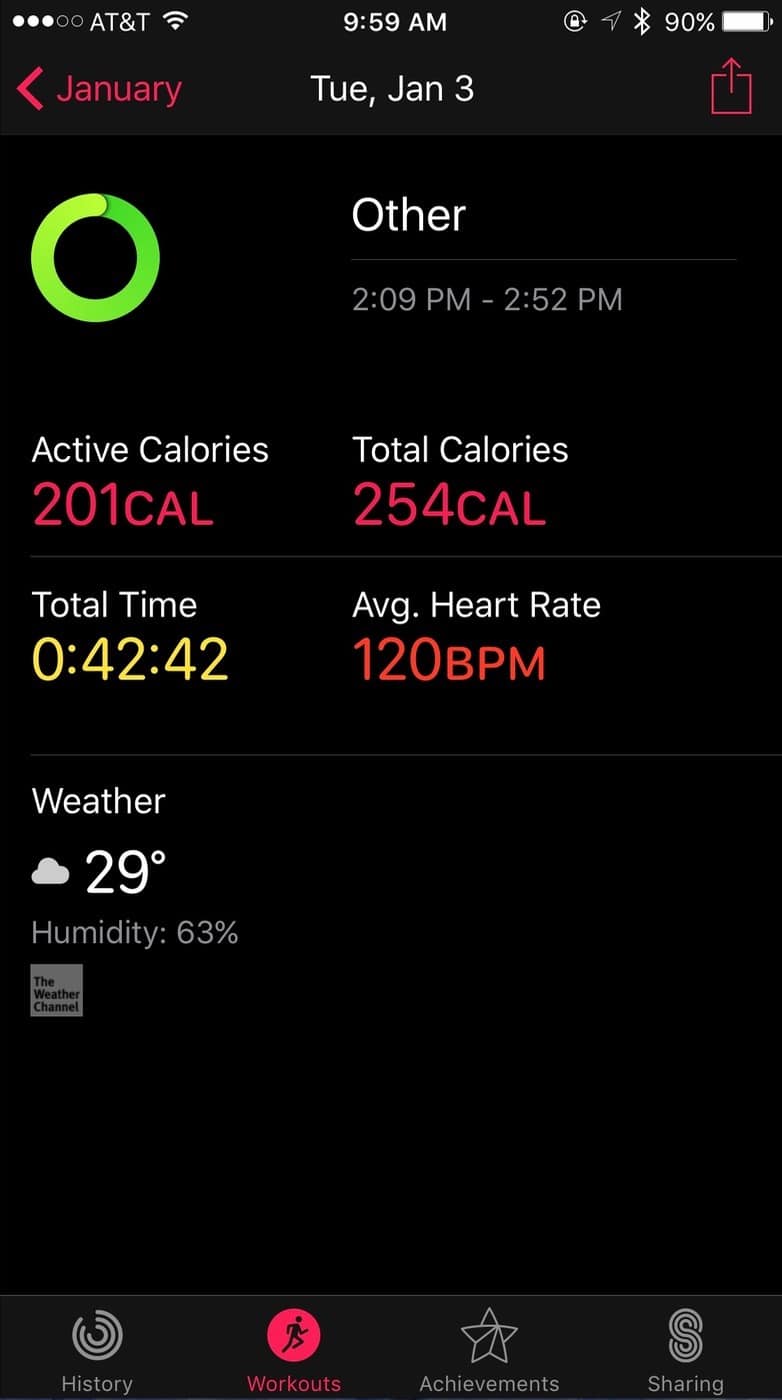 So here's the first neat thing I wanna talk about. See that "Filter" button at the top-right of my first screenshot? If you touch that, you can choose a type of workout you've tracked and see only that data.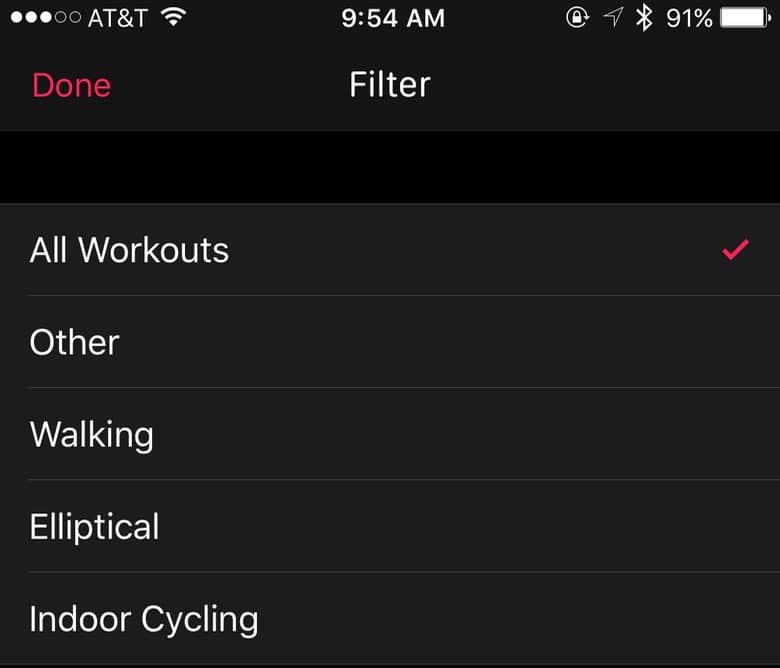 Secondly, you can also tap the little year indicator at the upper-left corner of that first screen…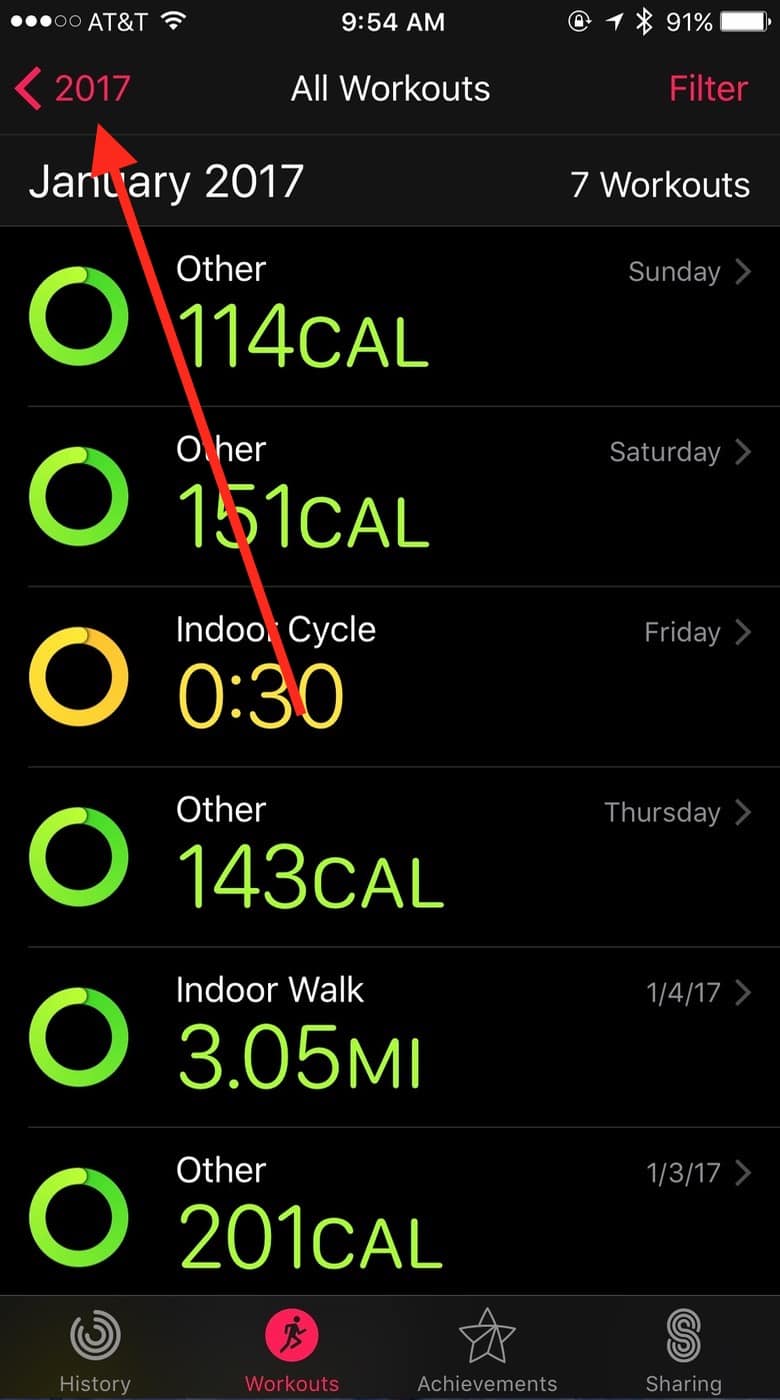 …to get a comprehensive breakdown of how your months went.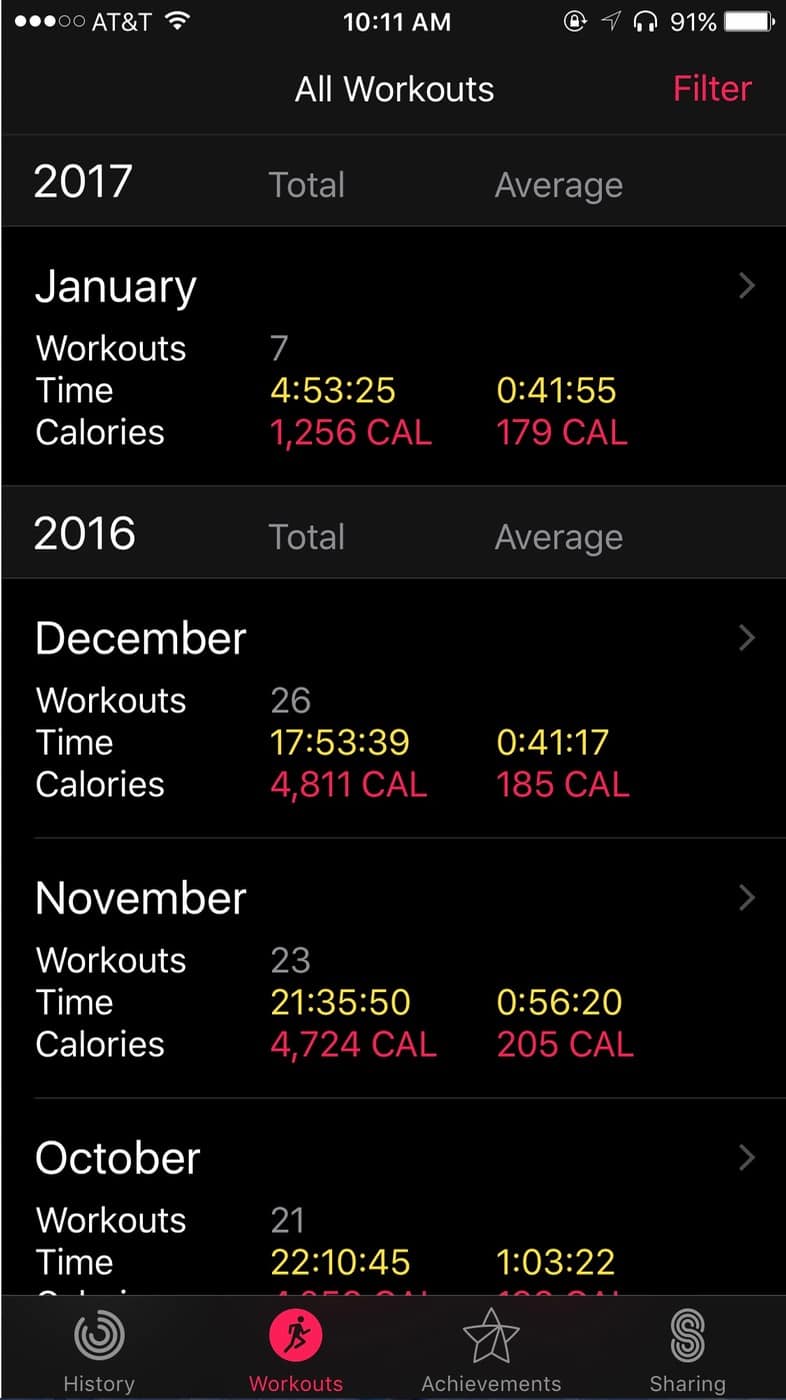 Total amount of calories burned by month? That's a pretty nifty stat to see.
Just as you did in the default view above, you can use the "Filter" button here within year view to sort by workout type. Then you'll see how many calories you burned, how much time you spent, and even the distance you traveled during your month doing that one particular thing.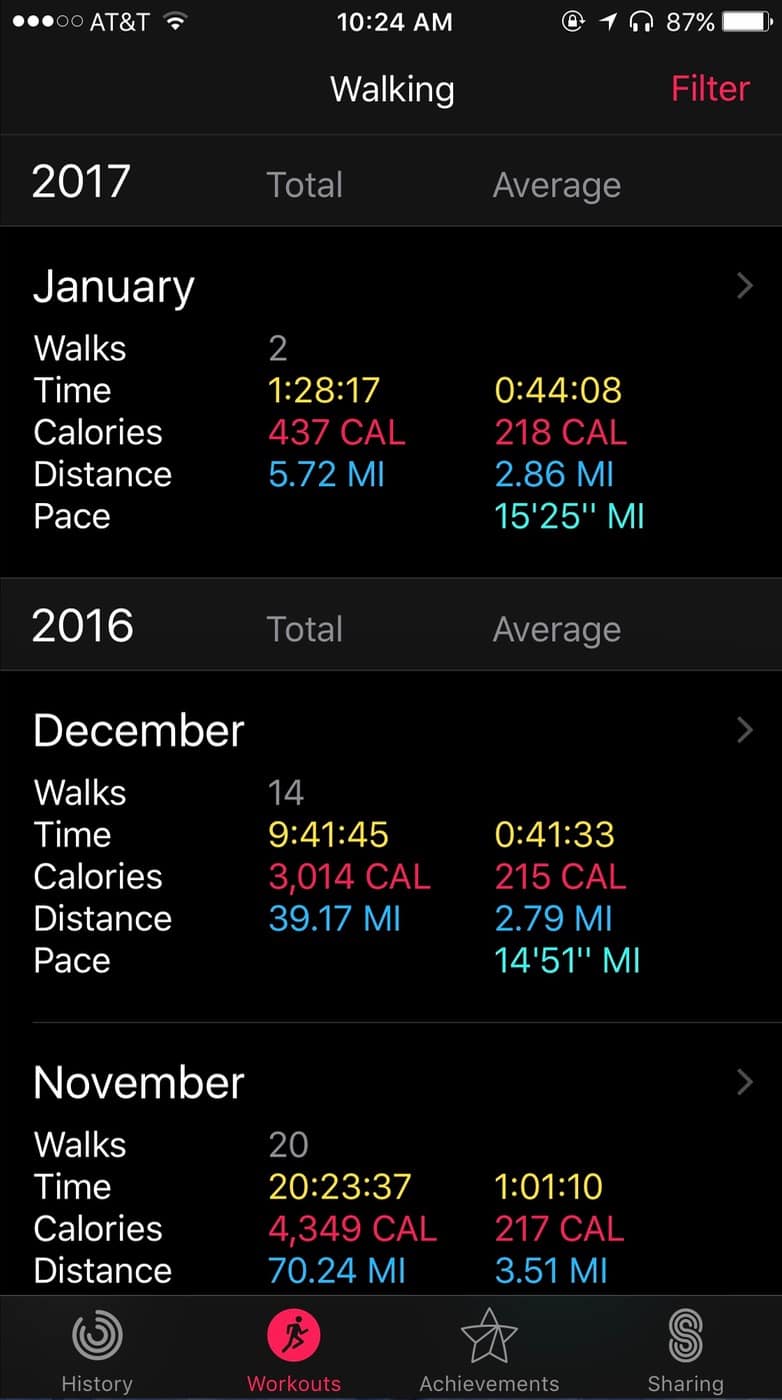 That's really awesome info and all, but I'm getting tired just looking at this stuff. I think I need to go lie on the couch now and watch television for a while.