For some reason, Cupertino seems to love hiding features within iOS, so here are 5 of our favorites you might not know about. Maybe Apple wants to encourage exploration. Perhaps the tech giant just bakes so much into the operating system that it can't possibly divulge every swipe or hidden feature. Whatever the case may be, here are a few hidden iOS features
1. Finding the Shuffle Button in the Music App as the First of Our Hidden iOS Features
One of the most common questions we get asked here at Mac Observer is where to find the Shuffle button in the Apple Music player. For the longest time, several of us didn't think there was one. If you tap the bottom of the Apple Music screen, on the song title currently playing, the album art appears along with several icons. Tap the one with three dots and three lines, and even more options magically appear. These include Shuffle and Repeat, along with a button to have Apple Music continue playing songs similar to those in the queue after it's exhausted.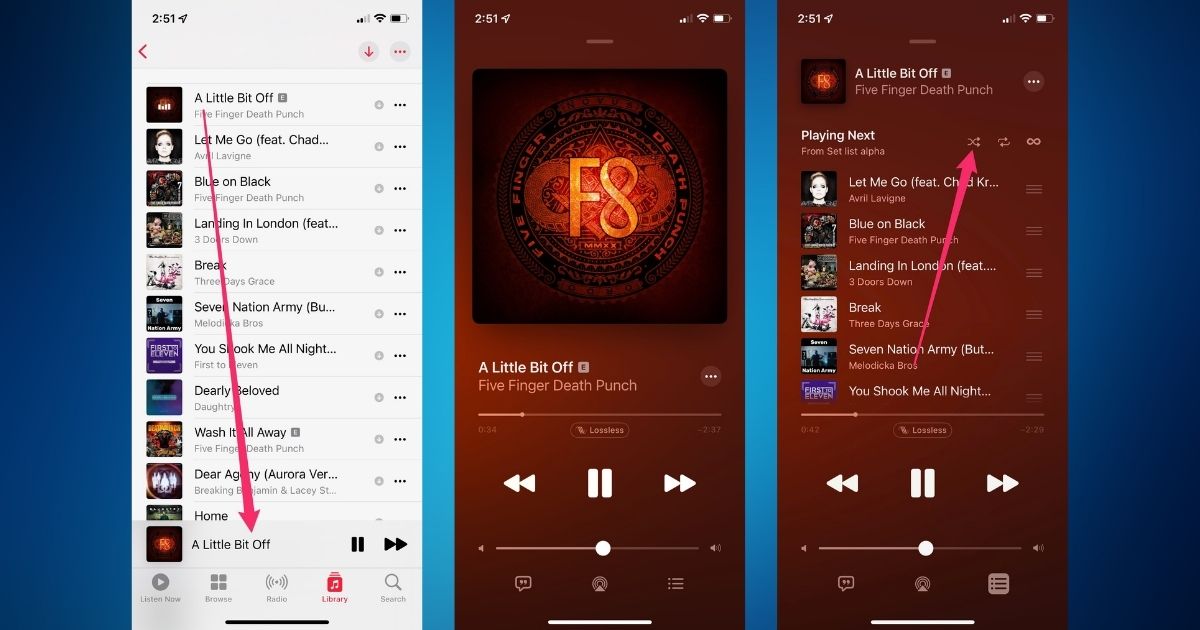 2. Viewing Message Time-stamps in Messages
Want to know when you sent that latest iMessage in the Messages app? It's easy. All you have to do is pull right-to-left from the edge of the screen in the Messages app, and the time-stamps will show up for you.
3. Reversing the Panorama Direction
I'm not sure how Apple decided left-to-right was the best direction for shooting a panorama image. That's the default, though, and you might wonder if it's possible to change it. As it just so happens, it is possible. Simply tap on the motion line in the camera app, and the directions will swap.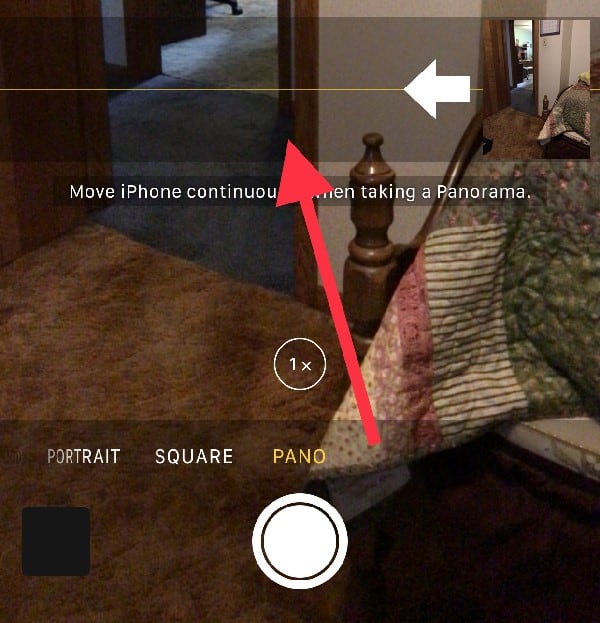 4. Individual Read Receipts in Messages
Have you ever wanted to turn on read receipts in Messages for just one contact? You can do that, too. If you tap the information button, an "i" with a circle around it, you'll see the option to enable read receipts just for that person. Very handy.
5. Pinch-To-Zoom Stickers To Change Their Sizes
Finally, did you know you can adjust how large or small stickers are before you send them? It's pretty simple. When you're peeling a sticker off to put it somewhere in your conversation, add a second finger and pinch-to-zoom. You can make it bigger or smaller before you drop it into the chat.
Bonus Tip: Long Press on Anything
Okay, here's one more. Try long pressing on anything and everything. You'll be surprised at what you'll find. You can adjust the flashlight brightness, clear all recent notifications from the Notification Center, and much more. Explore, experiment, and then explore some more. You should also check out our tips on tapback, digital touch, apps, and more.