Under iOS 10, you can change how your AirPods react when you double-tap on them, for example, or switch what happens when you shove 'em in your ears. You'll adjust these options on your iPhone or iPad, but to get started, first open your AirPods' case or take them out of it; then you'll visit Settings > Bluetooth on your paired iOS device.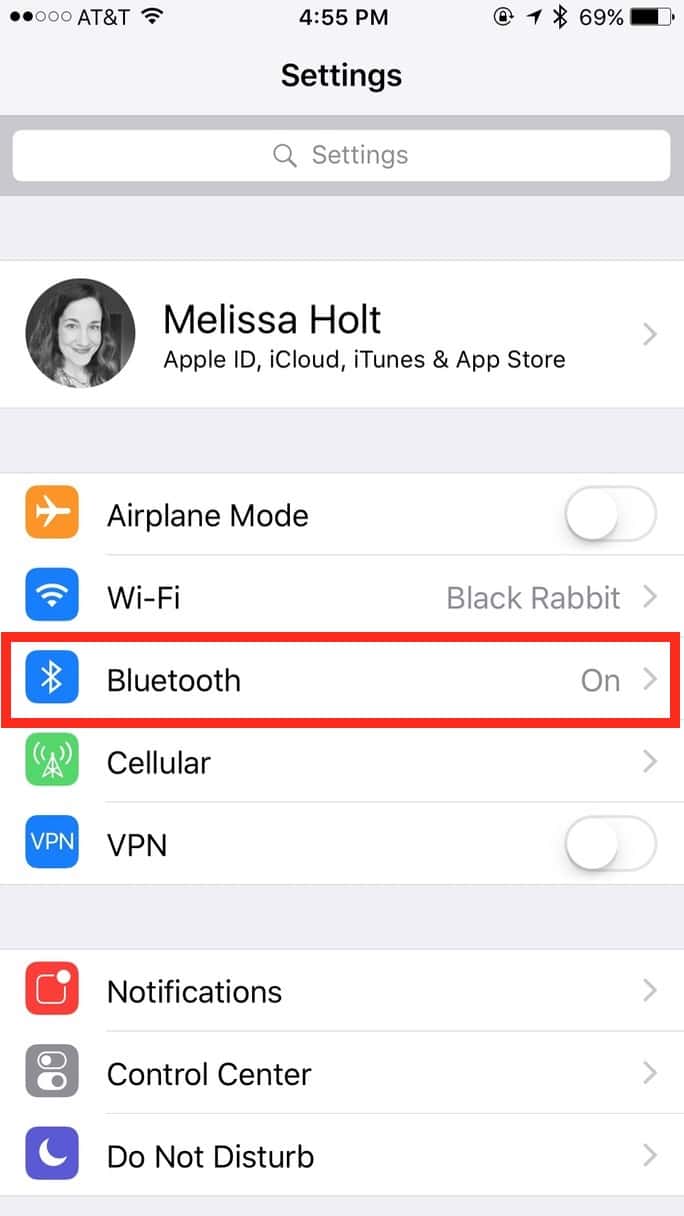 There you'll see a list of all of the Bluetooth devices you've added. If you don't see "Connected" next to your AirPods, tap their name to connect, then as I've indicated below, you'll touch the "i" next to them…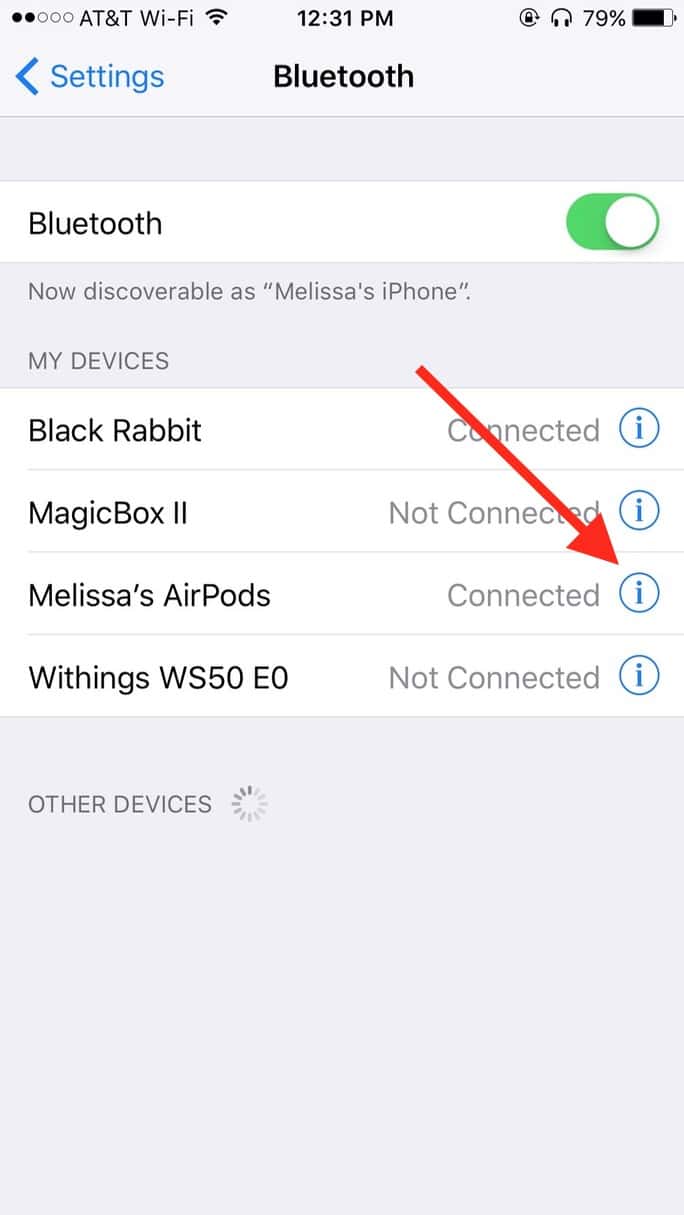 …and you'll see everything you can do on the following screen.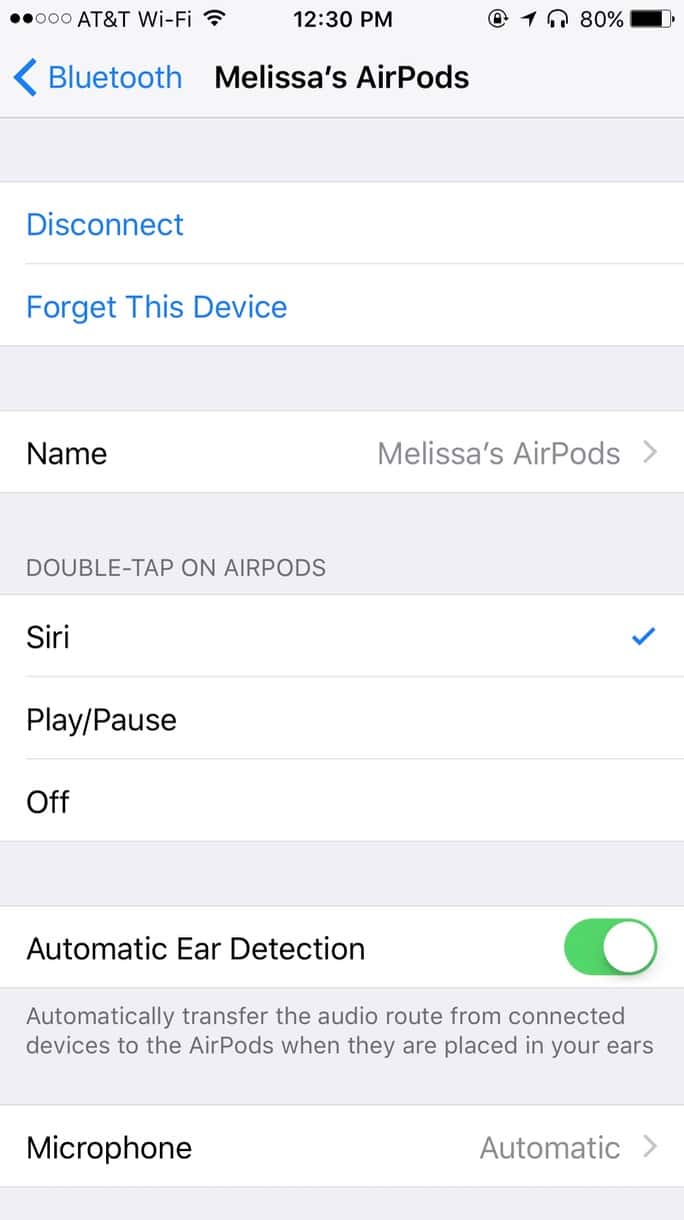 Within this, you can disconnect your AirPods (or have your device forget them entirely), change their name, or set what happens when you double-tap one of them. This is probably the most useful adjustment, as you could configure your AirPods to play/pause instead of invoking Siri with a double-tap! Nifty.
Also on this screen are "Automatic Ear Detection"—which you can turn off if you don't like your audio automatically being sent to your AirPods when you put them in your ears—and the "Microphone" setting.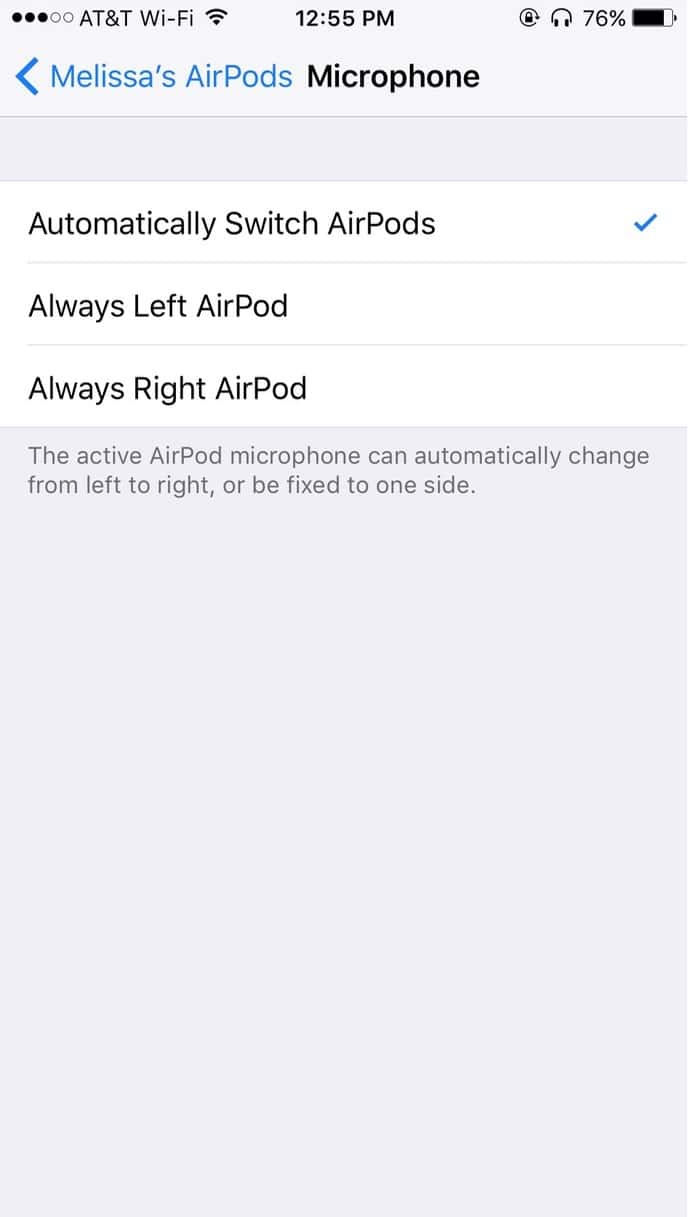 What this'll do is let you configure which AirPod you'd like to always be your microphone. So if that's your thing, here's where you'll change it, along with all of the other neat stuff above! I'm trying out the "double tap to play/pause" thing myself right now just to see how I like it. I actually think I kind of miss Siri! Never thought I'd miss walking around looking like I'm talking to myself, but there you have it.