The iOS "Magnifier" feature, which is a way to use your device as kind of a low-powered set of binoculars or a magnifying glass, has been around since iOS 10. In fact, TMO's Jeff Gamet wrote about how to set it up back in 2016. iOS 11 makes it much easier to use, though—you can now add an icon for it into Control Center, so here's all you've gotta do to configure that! First, visit the Settings app, and unsurprisingly, you'll look for the "Control Center" section.
Tap on that, and then touch "Customize Controls."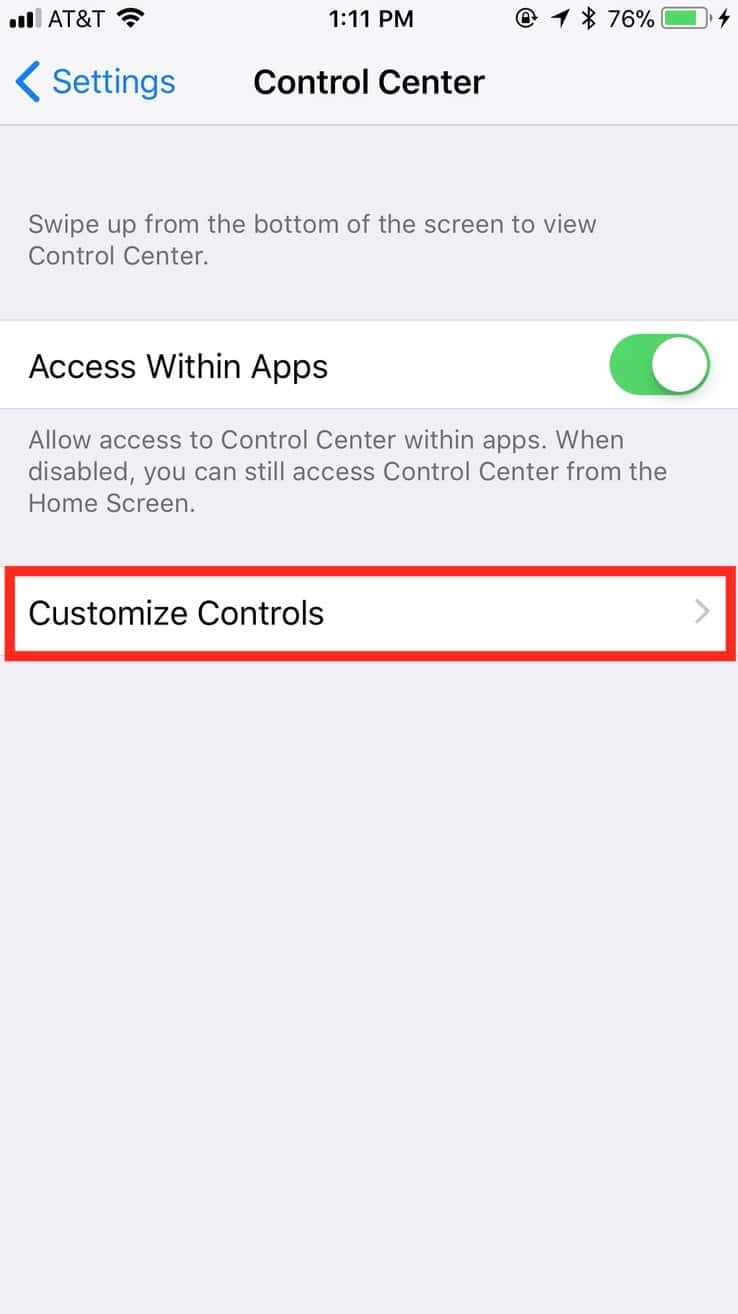 Within that next screen, scroll down and touch the plus button next to "Magnifier," and it'll appear at the top of your list under the "Include" section.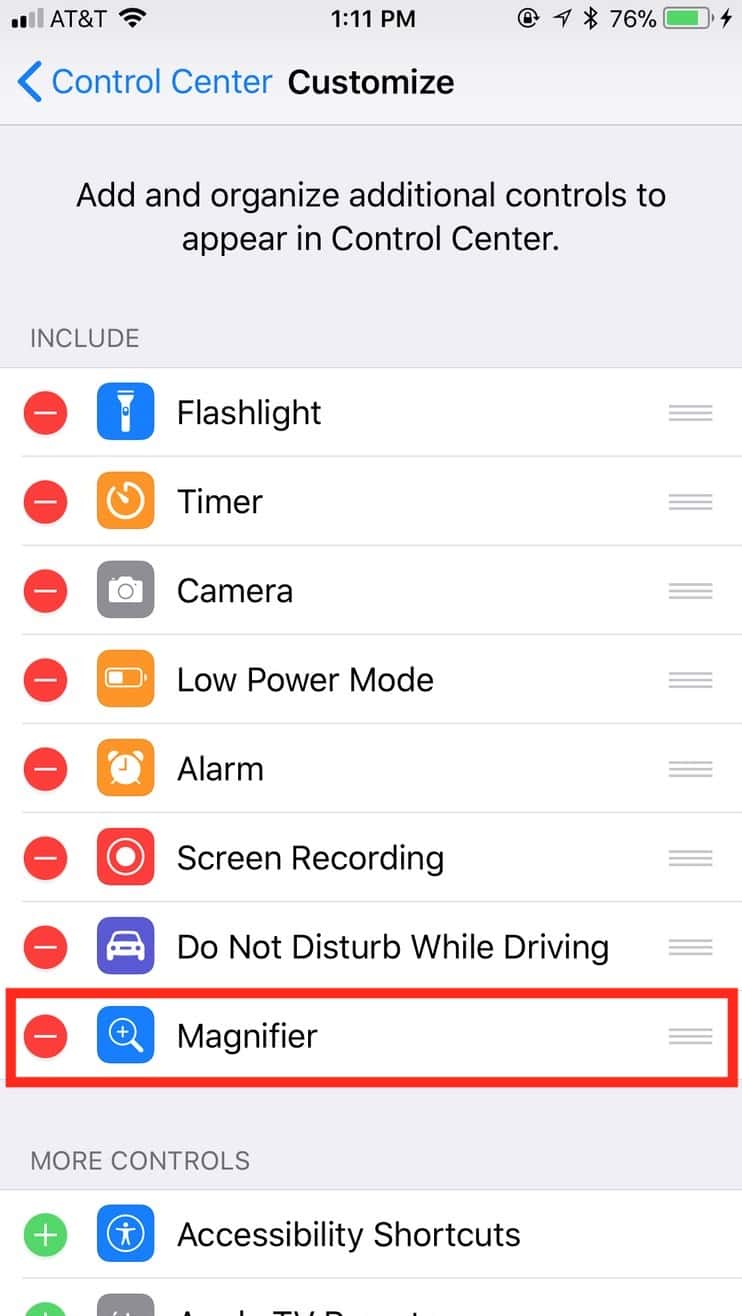 (You can also drag any of the three-lined icons shown to the right of the tools above to set the order in which you want them to appear in Control Center.)
The next time you bring up Control Center afterward by swiping up from the bottom of your Home Screen, you'll see your new addition:
Touch that to open the Magnifier—it's handy for embiggening tiny text by using the slider at the bottom…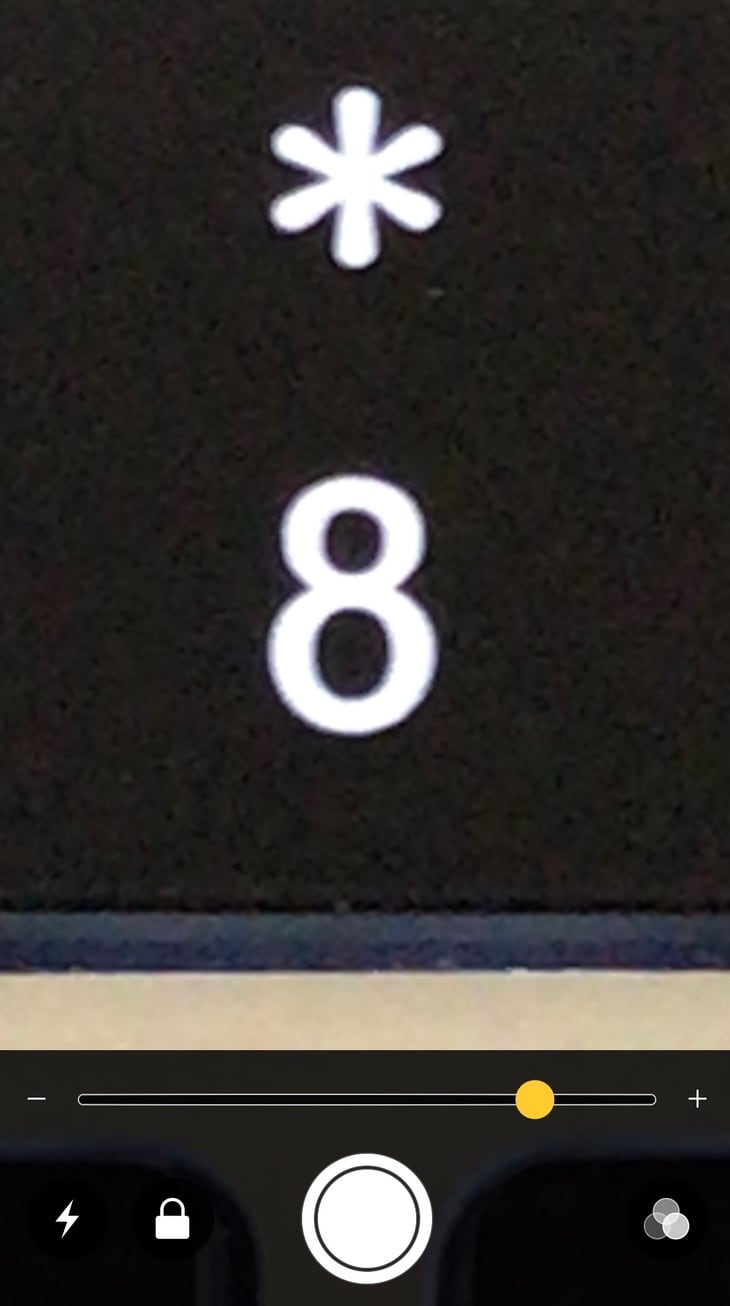 …or for getting a close-up view from across a room.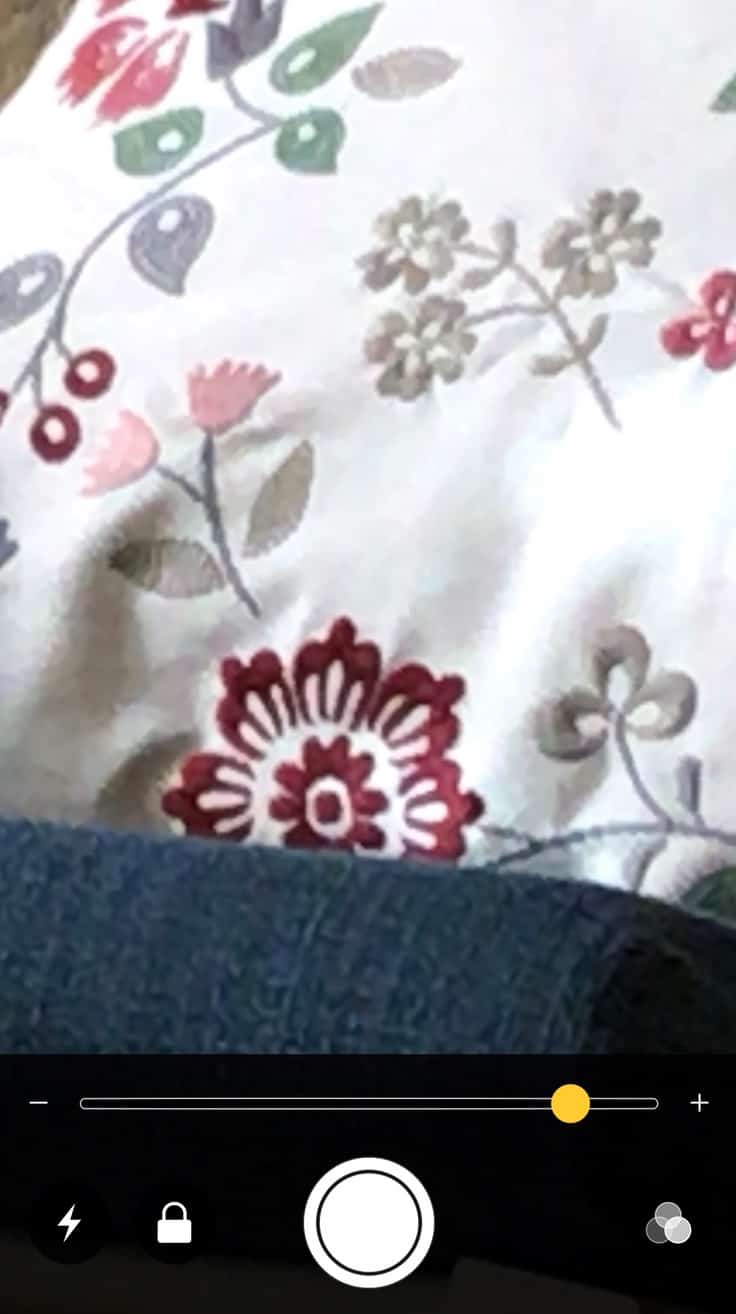 Not that I've ever used it for, say, checking out my thermostat without getting up. I would never admit to that level of laziness, friends.