Your iPhone is a powerful communication device, so what if you want to play or record some of the audio from it through your Mac—like maybe for a podcast you're recording. Turns out it's easy and your Mac can even see your iPhone as just another audio input source. Read on to learn how to set it up.
To play audio from your iPhone—or iPad, for that matter—you'll need to a Lightning to USB cable, like the one that came with your device for charging and syncing. Connect your iPhone or iPad to your Mac with the cable, and then launch Audio Midi Setup on your computer. It's in Applications/Utilities.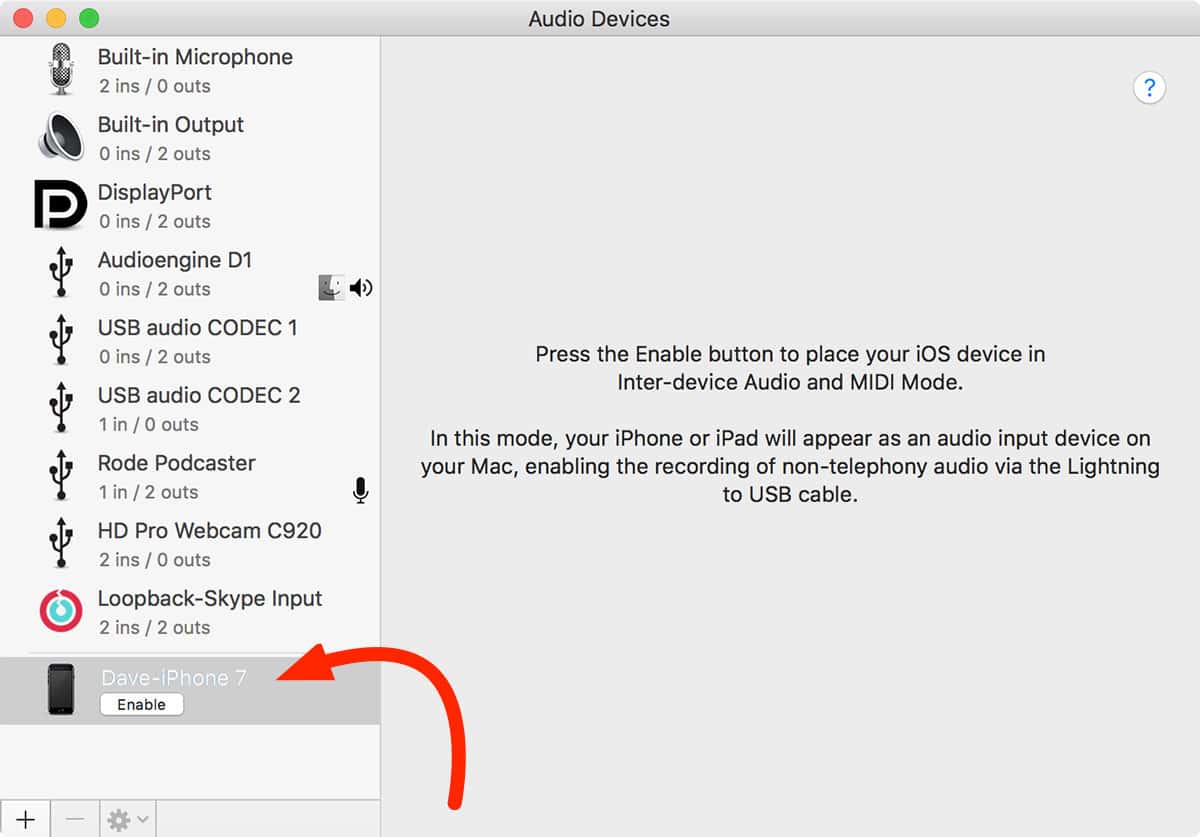 Now select your iPhone or iPad from the device list on the left and click Enable. Your iPhone or iPad will show up as a new input source in Sound Preferences so any audio playing on the device will play through your speakers, headphones, or other selected audio out device on your Mac.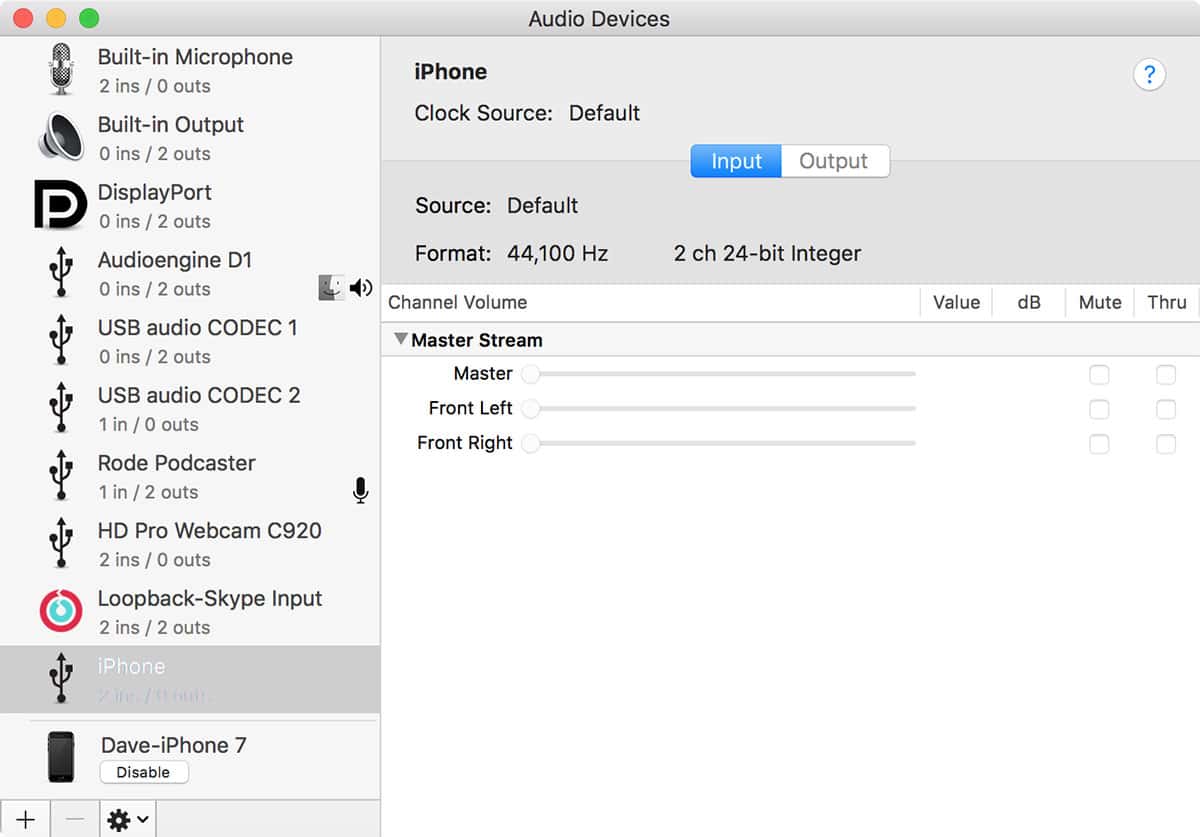 This is a cool and easy way to use the audio on your iPhone in a podcast without having to find a way to first export it. The only limitation is that phone calls won't play out so you can't use this as a way to record conversations.
We tested this in macOS Sierra and High Sierra, and we expect it works in earlier macOS versions, too.