There are a couple of different ways to sandbox Facebook and keep it in its own container. That way, Facebook is shut off by the rest of your system. For advanced users you could also set up a virtual machine, but that's outside the scope of this particular tip.
Fluid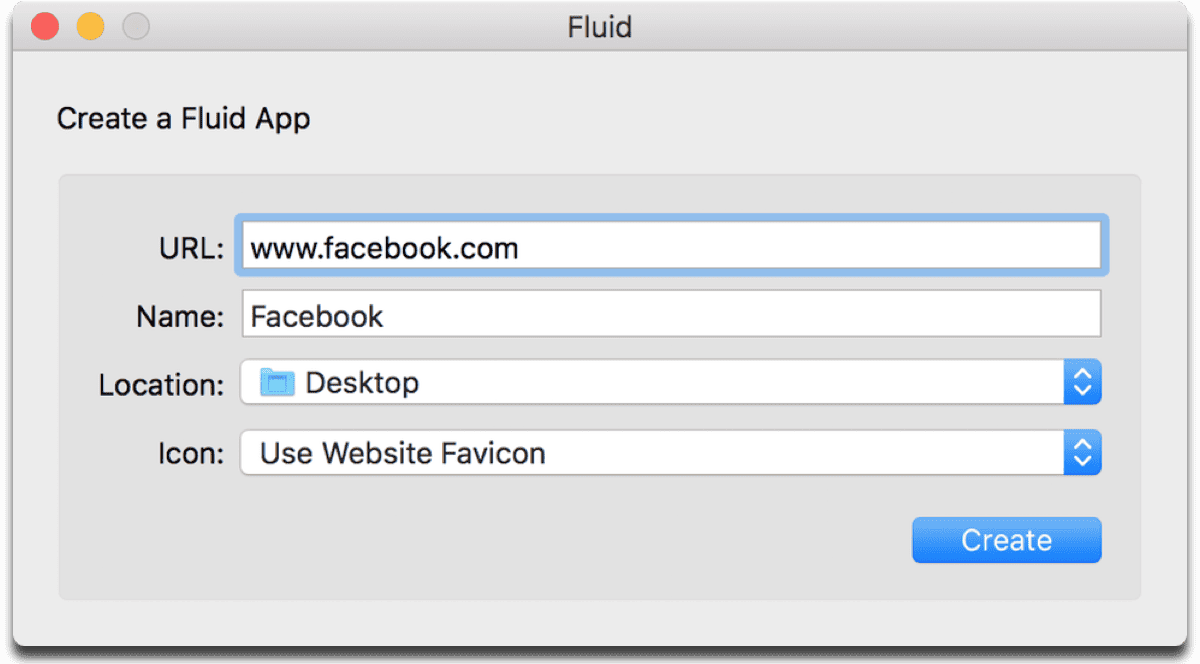 Fluid is a tool that lets create web apps that act like native apps, similar to what you can already do on iOS (Add to Homescreen). It's pretty easy to use. You open Fluid, enter the website URL, give it a name, then add an icon for it if you want. Click Create, and it will show up in a location of your choosing, like on the desktop. Fluid is free, but the paid version at US$4.99 gives you a couple of premium features, like isolated cookie storage, pinning Fluid apps to the Mac status bar, and using userscripts or userstyles in Fluid apps.
Firefox Facebook Container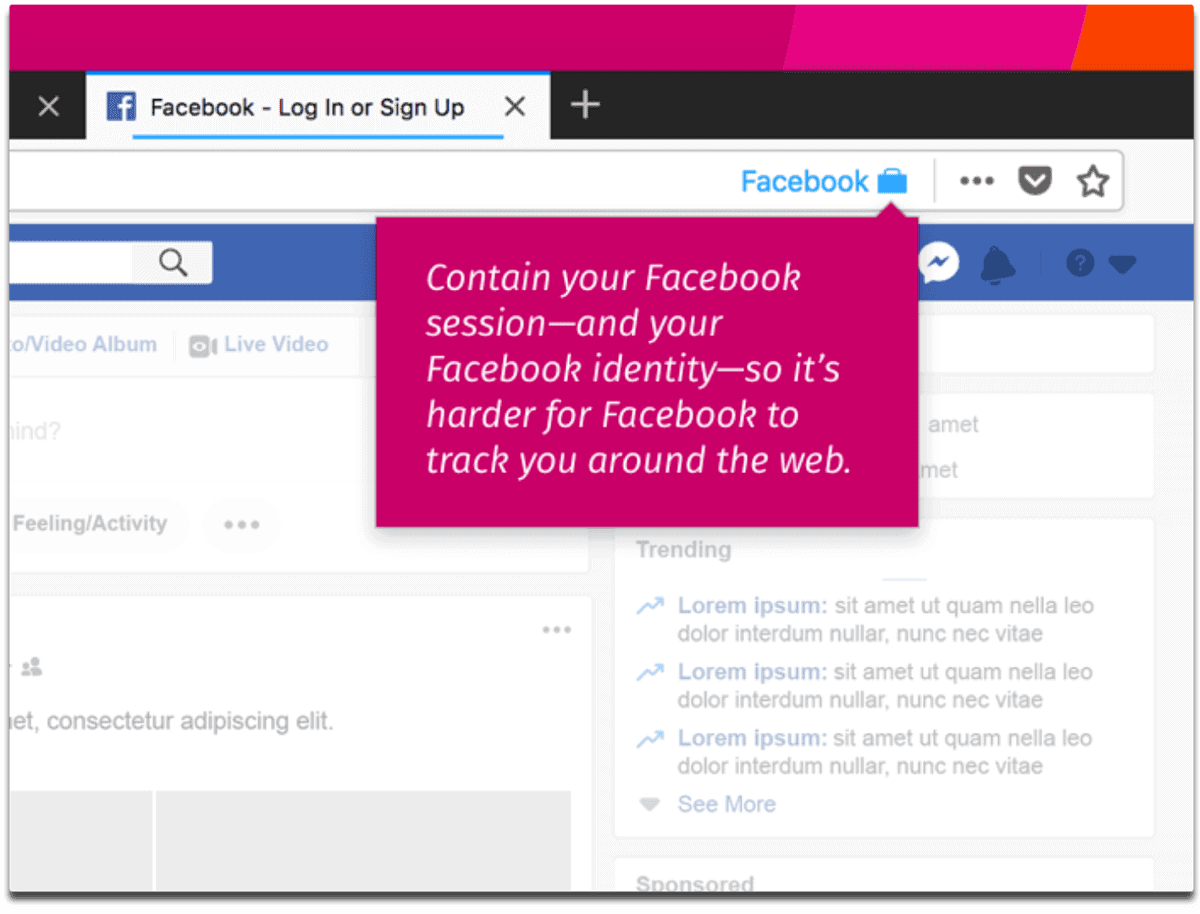 Facebook Container is a new extension that Mozilla recently created. It prevents Facebook from tracking you around the web, similar to what Safari does to prevent cross-site tracking. It isolates your Facebook session into a separate container so Facebook can't track what you do on other websites. You can also use another extension called Multi-Account Containers, for other websites such as banking.
Ghost Browser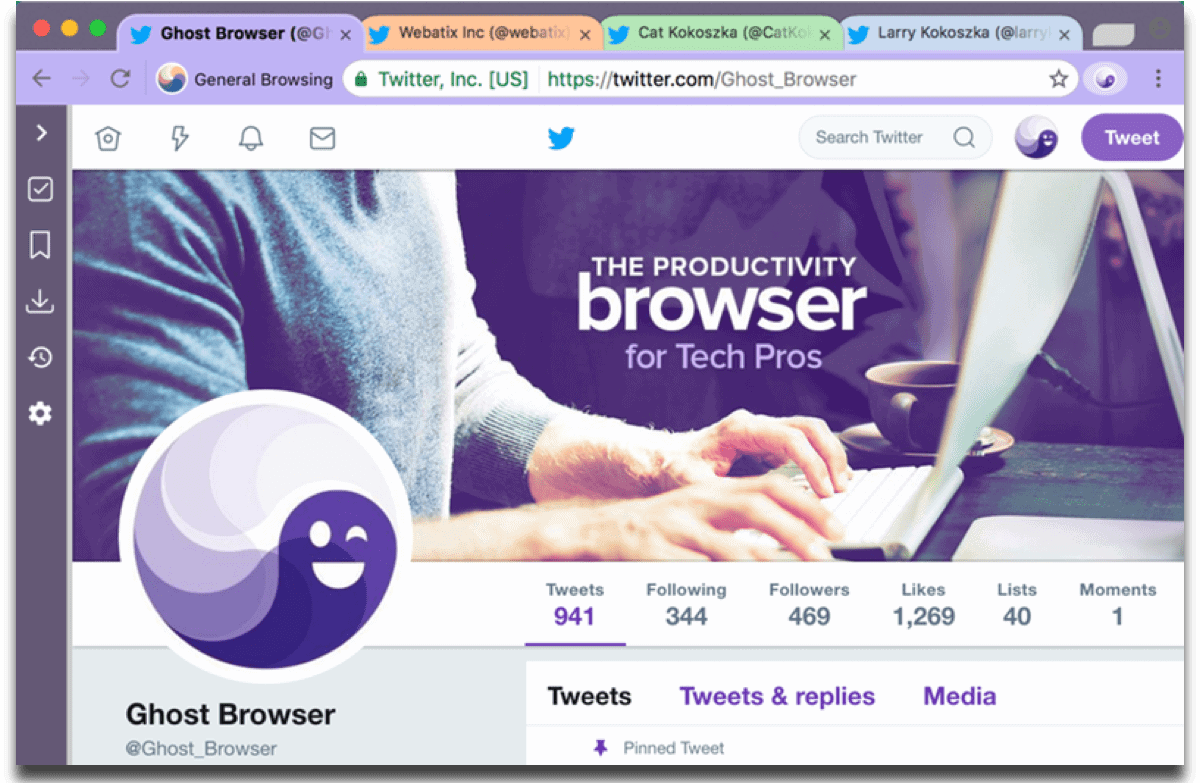 Ghost Browser is built on Chromium, and it lets you isolate your social media accounts in each tab. You can log into multiple accounts in one window, and the browser keeps each one separate, including the cookies it uses. You can assign a different proxy to each tab as well, or create tab groups. Since it's built on Chromium you can add your Chrome extensions easily.