Are you using Sierra's new iCloud Drive feature that'll let you sync your Desktop and Documents folders across devices? Then you may be getting tired of your Mac's "Are you sure you want to delete this from iCloud Drive" confirmation dialog that'll appear when you try to trash items from those locations. I know I was. Hey, Mac, you don't tell me when I can get rid of something! Only I tell me when I can get rid of something! Based on how much storage I'm using, I don't do that even close to often enough, though.
Well, anyway…if you want your Mac to stop this behavior too, here's what's gotta happen. First, you'll click on your Desktop itself or on the Finder icon in your Dock to switch to that program, and then click on its named menu at the upper-left corner of your screen.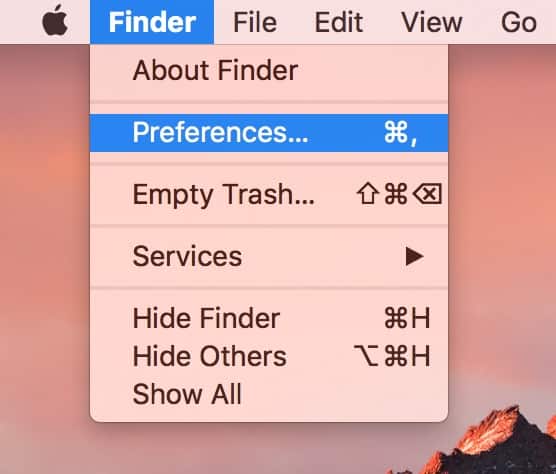 Choose "Preferences" as I've done above, and you'll see a new window appear. Under the Advanced tab is the option we're looking for—"Show warning before removing from iCloud Drive."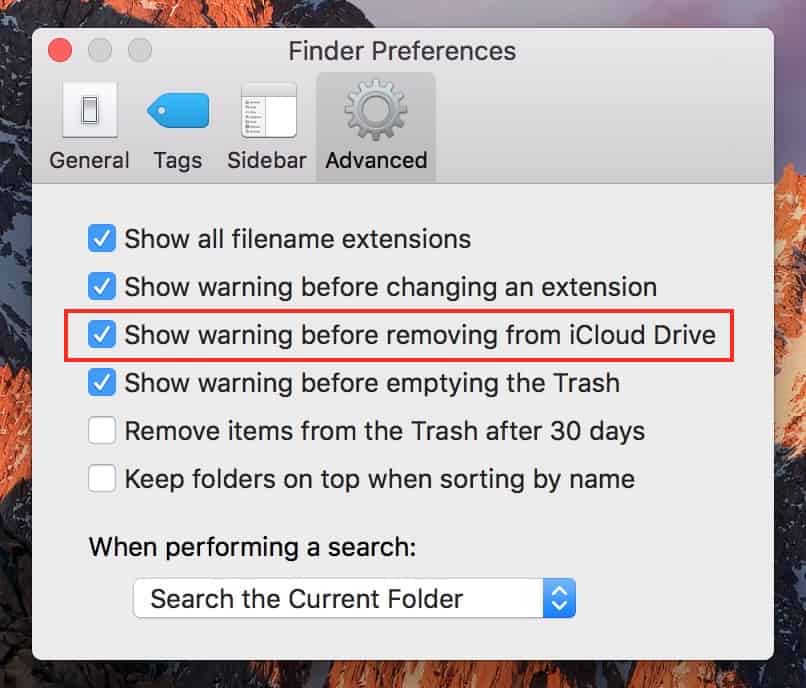 Uncheck that, and those warnings will stop…but while you're there, be sure to look at the other stuff you can do, like setting your Trash to empty after 30 days, showing all filename extensions (so a file called "Image" will become "Image.jpg," for example), and turning off the "Are you sure you want to permanently erase the items in the Trash?" confirmation box. Hey, it's good to have control!