I still think 3D Touch was a pretty cool idea, so much so that I've written about it a good bit. That said, I work with a lot of different people who have all levels of technical knowledge and physical abilities. After informally polling them, I created a chart to show you how my clients use 3D Touch: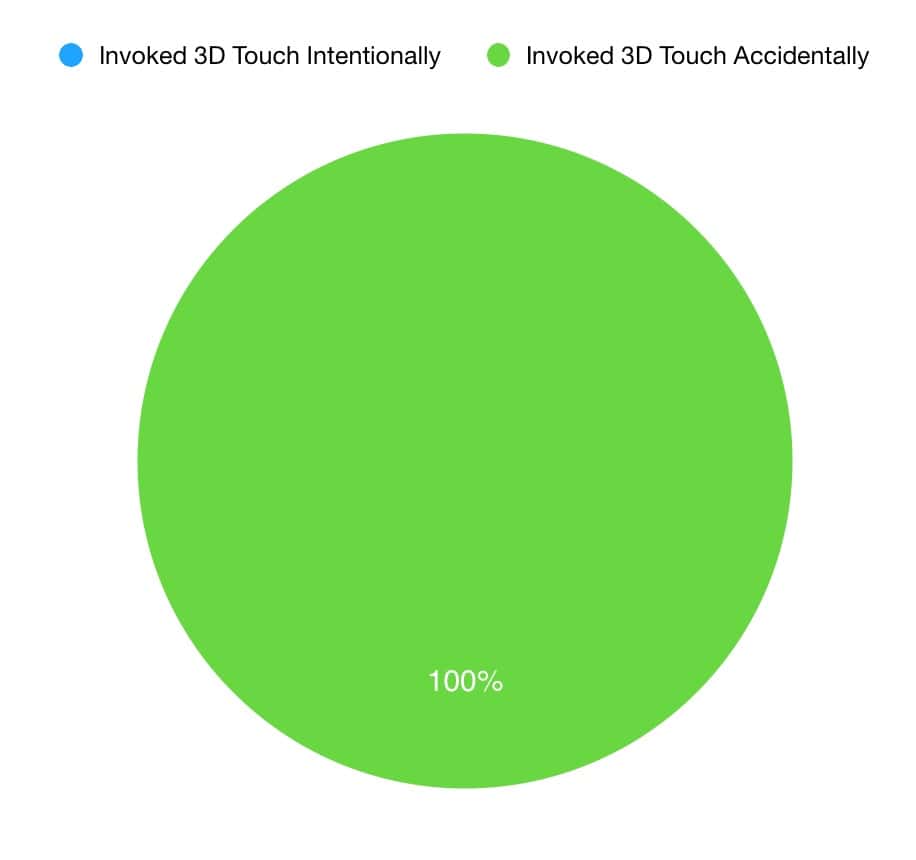 OK, I didn't actually poll anyone. But that chart isn't really an exaggeration, I swear.
So if you—or someone you know—doesn't want to worry about different levels of press on his device, here's how you can turn 3D Touch off. This can be a big help, especially for people who struggle with dexterity! Start by opening the Settings app, and then touch "General." Underneath that section is "Accessibility," so tap that.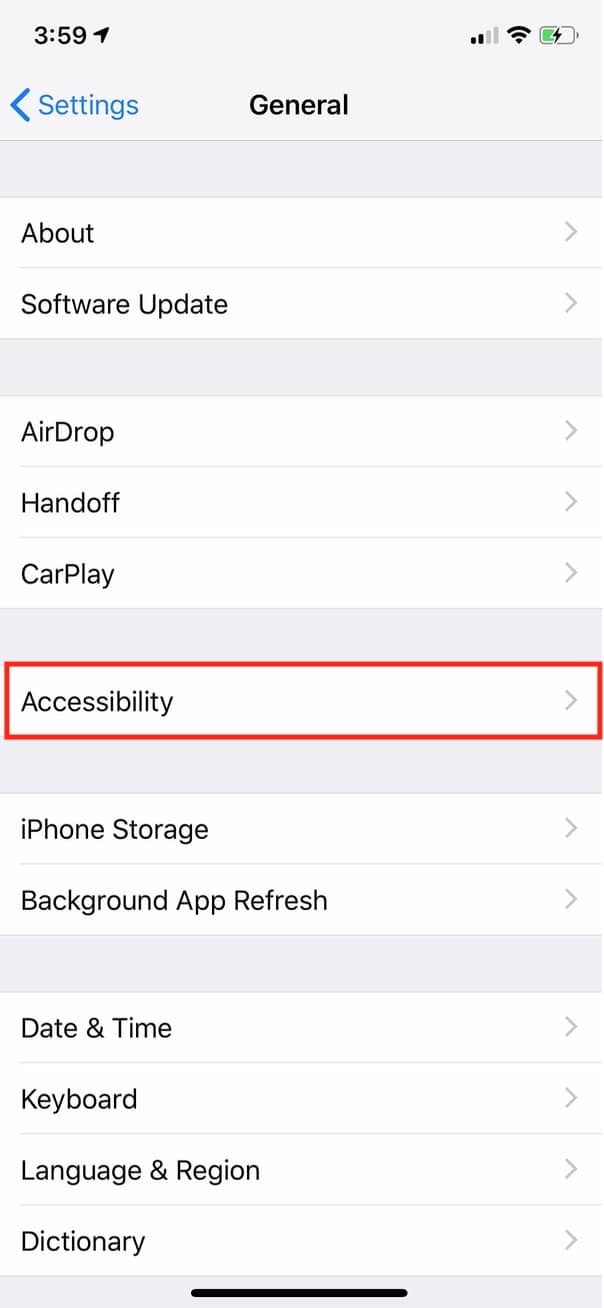 In the next section, find "3D Touch"…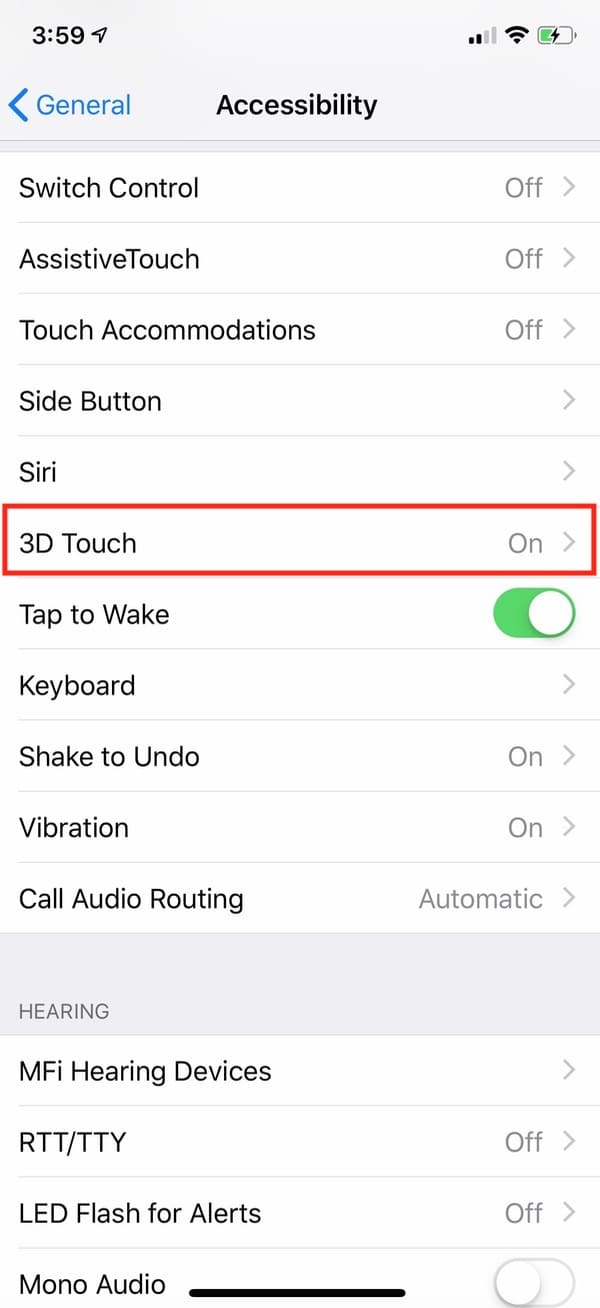 …and you can toggle it off within there.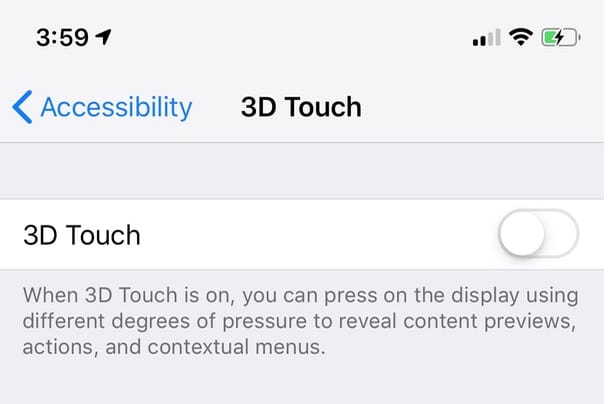 And you're done! Maybe you wanted this off for yourself, but as I noted, doing this is great for folks who may not be able to control the pressure of their hands very well.