Here's how to take your iPhone or iPad off of Apple's public beta program. Lots of folks want to play with iOS betas in the run up to new versions, but not after it ships. Fortunately, it's easy to take your iOS device off Apple's beta program. I'll walk you through the steps.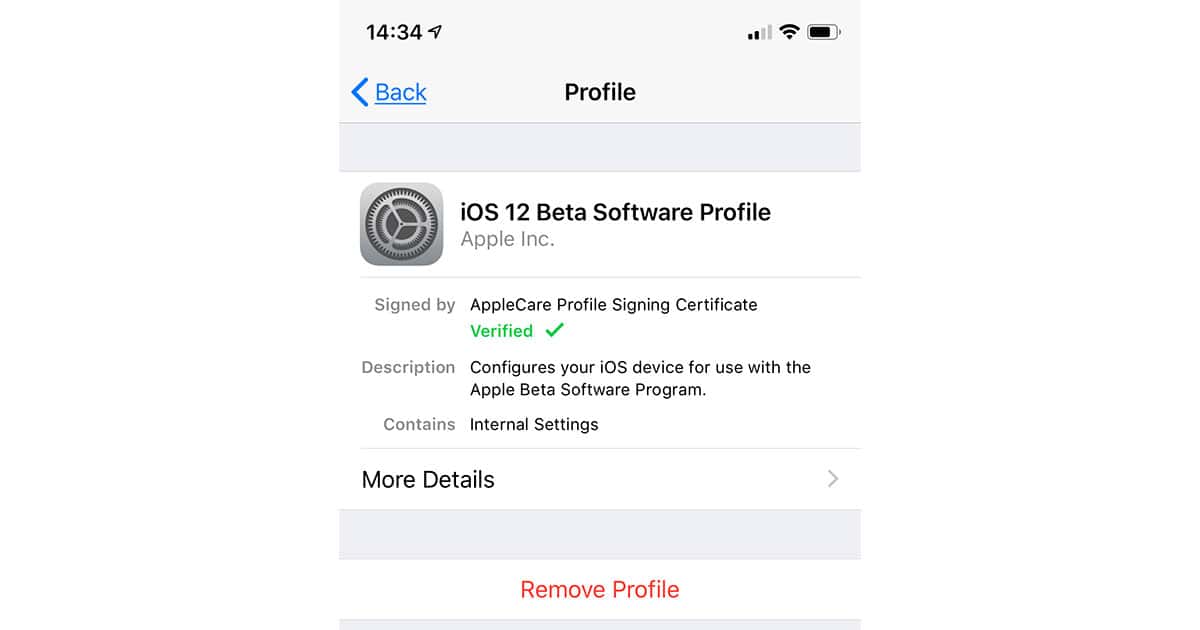 Apple controls access to its betas via profiles. You would have needed to install a profile to get your device running a beta, but that was weeks or months ago, and who can remember that sort of thing, amiright? If you're running the Public Beta, you'll find your profile at Settings > General. If you don't have a Profile section, this device isn't running an Apple beta.
To remove your beta profile, tap it, like this:
Beta Profile in iOS 12
Next, tap the Remove Profile. You'll be asked for your device passcode. Enter it, then restart your iPhone or iPad. To restart your iPhone or iPad, hold down the sleep/wake button until you get the slide-to-power-off slider. Once your device has shut down, hold the sleep/wake button to restart it.
If you have an iPhone X, iPhone XS, iPhone XS Max, or iPhone XR (once those other devices are released), hold both the sleep/wake and volume-up buttons to initiate the process.
Unenroll from Apple Beta Program
You have one more step, and that's unenrolling in the beta program—unless, of course, you have another device you want to keep running public betas. You could probably just stay in the program until next year, but that feels messy and you'd continue to get all those beta update emails. Your mileage may vary.
To unenroll from the program, pull up Apple's Unenroll page, then click or tap the iOS tab. Scroll down to the bottom, to the How do I leave the program? section. You'll be asked to Sign In, with a link for doing so. Once you are signed in, click the Leave Program link and follow the prompts.
"If you leave," Apple said, "you will stop receiving emails about the Apple Beta Software Program and will no longer be able to submit feedback with Feedback Assistant."