Tweetbot 5 for the iPhone and iPad is out, and it's a free upgrade if you already had version 4. You can help support the app and unlock five more themes in the process. Read on to learn how.
To unlock the five extra themes in Tweetbot 5, do this:
Launch Tweetbot on your iPhone or iPad
Tap

user icon

upper left corner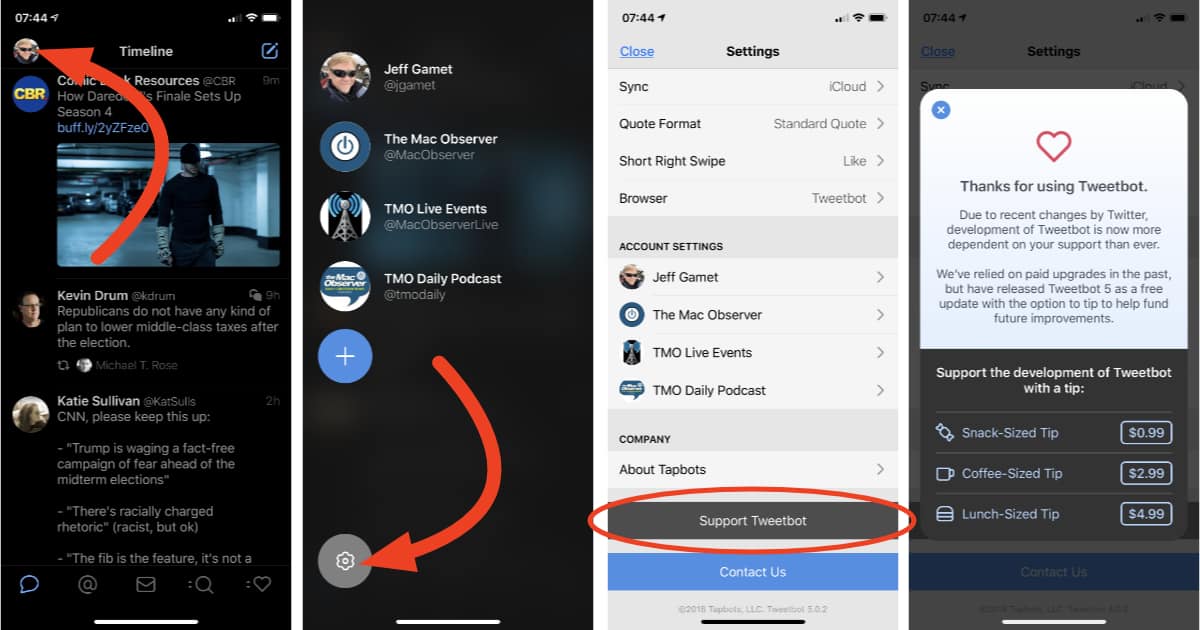 Tap

Settings

icon lower left corner
Tap

Support Tweetbot

Select a donation, or "tip," amount
The donation options include a snack-sized tip for US$0.99, a coffee-sized tip for $2.99, and lunch-sized tip for $4.99.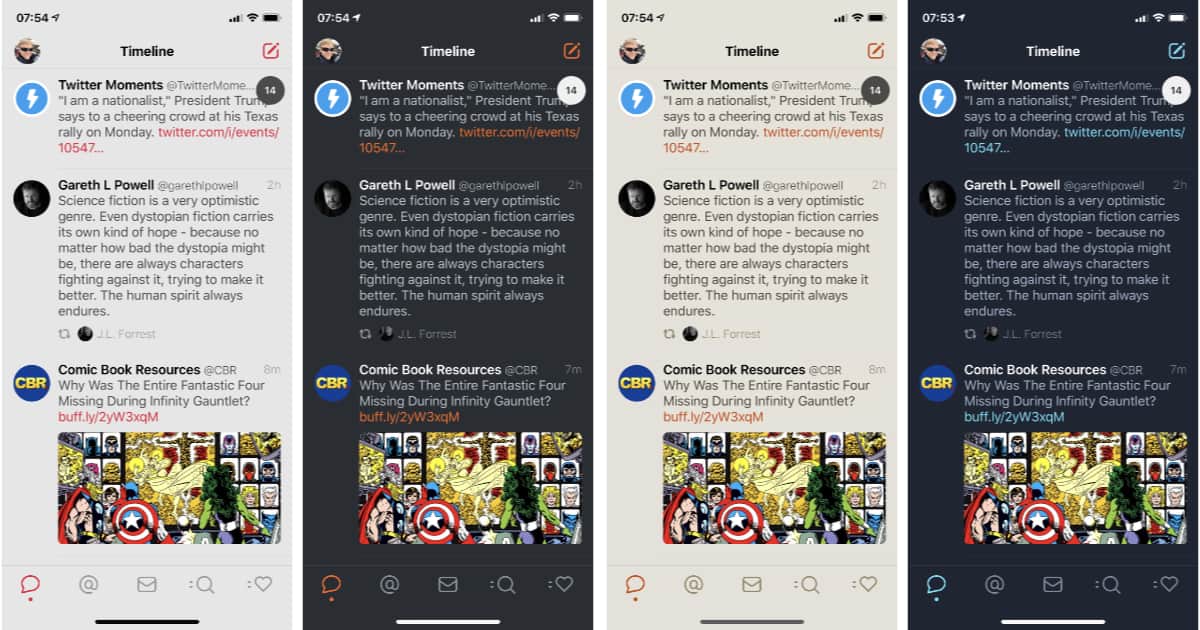 To choose a different theme, tap Displays in Tweetbot's settings, then scroll down to Theme. You can choose from Default, Night, Ocean, Pumpkin, Manhattan, Vintage, and Console. You can also swipe up or down on your timeline with two fingers to switch themes.
Supporting developers is important if you want to see new features and improvements in your favorite apps. The bonus here is that you get some more themes you can use in Tweetbot.
I made a "lunch-sized tip" and now I'm using the Ocean theme. I like it even better than Night.
Tweetbot 5 is available on Apple's App Store for US$4.99.