Developers can tell if you uninstall their app, and potentially target you with ads as revenge. The secret? Silent notifications. But there's an easy fix (via Bloomberg).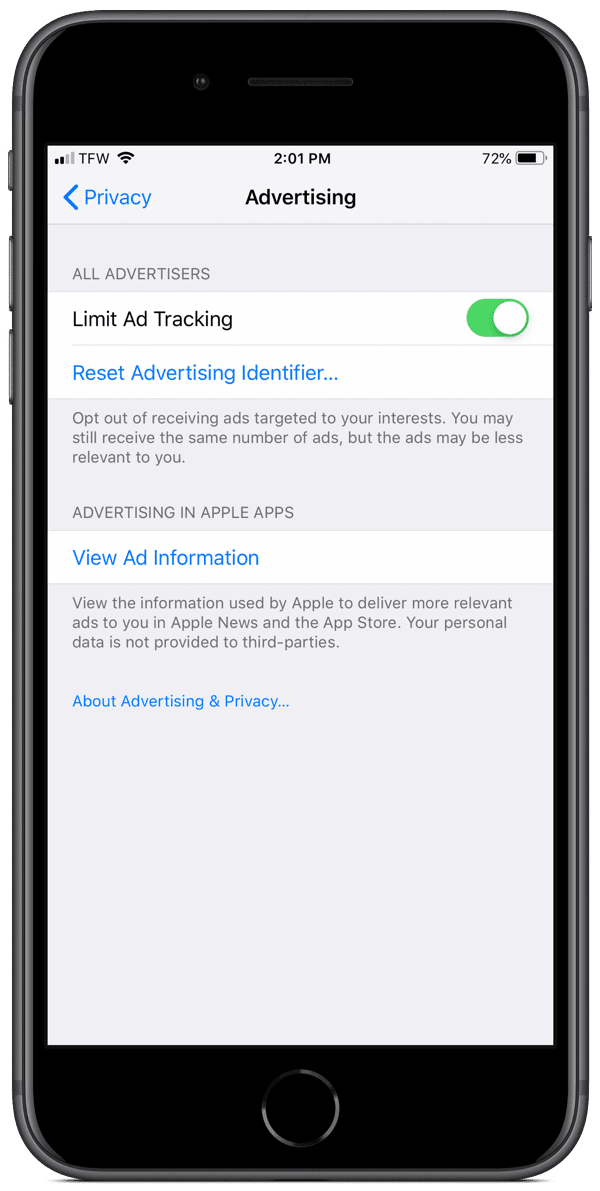 [macOS Mojave: How to Reset the Mac Advertising Identifier]
Silent Push Notifications
Silent push notifications is a technology built into iOS. Developers can push an invisible notification to your phone. Its main purpose is to refresh your email inbox or social media in the background as part of Background App Refresh.
However, developers can use a silent notification to figure out if you uninstalled their app. If they ping their app with a notification and the app doesn't respond, that means the app is no longer on your phone. Special uninstall tracking tools associate this change with the iPhone's unique advertising ID.
These tools, from analytics companies like Adjust, AppsFlyer, CleverTap, Localytics, and MoEngage, violate Apple and Google policies.
Solution
Luckily, there's an easy solution: Turn off your advertising ID. You can find the toggle in Settings > Privacy > Advertising > Limit Ad Tracking. Turn the switch on.
While we're here, let me clear up another misconception. Some people like to reset their identifier every now and then in the belief that it will further anonymize them. But if you turn Limit Ad Tracking on, then the numeric value of the identifier becomes 00000000-0000-0000-0000-000000000000. Even if you reset it, it will still be a bunch of zeroes.
[macOS: How to Prevent Tracking in Safari macOS High Sierra]