The Particle Debris article of the week is by Matthew Panzarino at Tech Crunch. It's about Apple's 2019 Mac Pro.
This excellent article has been excerpted and analyzed by many, but my advice is to just read author Panzarino's article for its full scope and insights.
Technical Admiration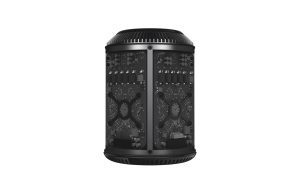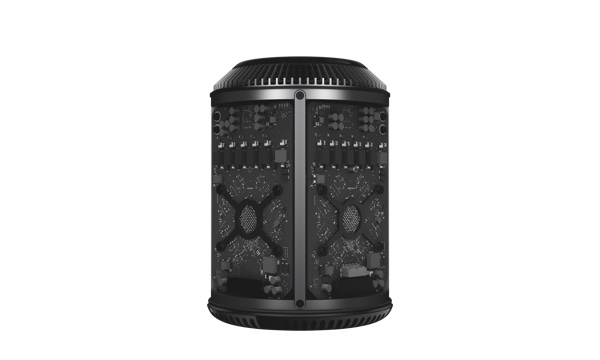 I'd like to add something, however, that hasn't been widely discussed. And that is the notion of technical admiration and aspiration versus mere aesthetic design.
The best way to explain that is with an example. The latest MacBook Pros use a CPU that's technically capable of addressing 32 GB of RAM. However the maximum Apple offers is 16 GB. That's, as I understand it, to manage the thermal load for that (thin) case design. Other companies, like, HP offer powerful ZBook notebooks that have a 32 GB option. They are thicker. While the MacBook Pro is a beautiful, capable computer, it can fail to excite those who have great technical demands, and it's accordingly hard to get wound up.
That's just an illustrative example of one performance spec.
This matter is a delicate proposition for Apple. Cool running MacBook Pros that have a long battery life appeal to a wide range of mobile creative and technical professionals. But when there's a demand for the highest possible performance, there are ways to design a computer whose sex appeal is in the performance specs, not in the thin curve of the aluminum case.
iMac Pro Paves the Way for Mac Pro
The 2013 Mac Pro, while technically impressive in some ways, paid too much attention to the physical design. As a result, over the last few years, Apple has come to the realization that a "Pro" computer isn't like those of old—a mere bump in specs over the consumer model. Instead, as author Panzarino explains, Apple is now thinking about the technical allure of a computer that can really whet the appetite of the professional.
That means a no-nonsense, no limits approach and a Mac that's going to cost significantly more but pay off for the customer in terms ROI. If the iMac Pro is any example, we're seeing a shift towards Macs that, while they still look good, have appeal primarily in what they can do for the corporate, research, and government customer. It's like the halcyon days of the Sun and SGI workstations that were purchased by organizations, not individuals.
Form Follows Function
That doesn't mean that I expect the 2019 Mac Pro to be an ugly tower. It will, of course, look cool. But the physical design will be dictated by the modularity, thermal design, and connectivity. We'll salivate over the specs, not the looks. Mostly.
Accordingly it will be expensive. More than any of us mere mortals can afford individually. That's because, I predict, this Mac Pro will have some extra special hardware, hardware that's designed to eradicate computational and UI roadblocks. It's going to take some time to develop a new level of hardware integration and marry that with a macOS that fully exploits the hardware.
Mac mini Salvation
Because this new Mac Pro won't ship until 2019, I doubt it will be mentioned at WWDC in June. Instead, for those individuals who need a reasonably powerful headless Mac, I'd like to see Apple ship a newly designed Mac mini. I'm thinking along the lines of the HP Z2 mini that I reviewed.
[HP Caters to Creative/Tech Pros with Z2 Mini PC]
Something small and good looking is called for. For example, a Xeon Quad-core processor, great—but not exotic—graphics, up to 32 GB of RAM, 1 TB SSD, $1800.
The new Canon Lake MacBook Pros, upgraded iMacs, the iMac Pro, and a fast, sexy Mac mini would hold the fort nicely while we wait for that computational monster, the 2019 Mac Pro. The technical allure of this kind of Mac family would once again have us wildly enthusiastic about the Mac's future.
Next Page: The News Debris for the week of April 2nd. Money can't always buy engineering R&D success.