Apple's App Store brought in almost twice as much revenue in the first half of 2018 than the Google Play store. Apple CEO Tim Cook shared that detail during the company's third fiscal quarter earnings conference call Tuesday afternoon.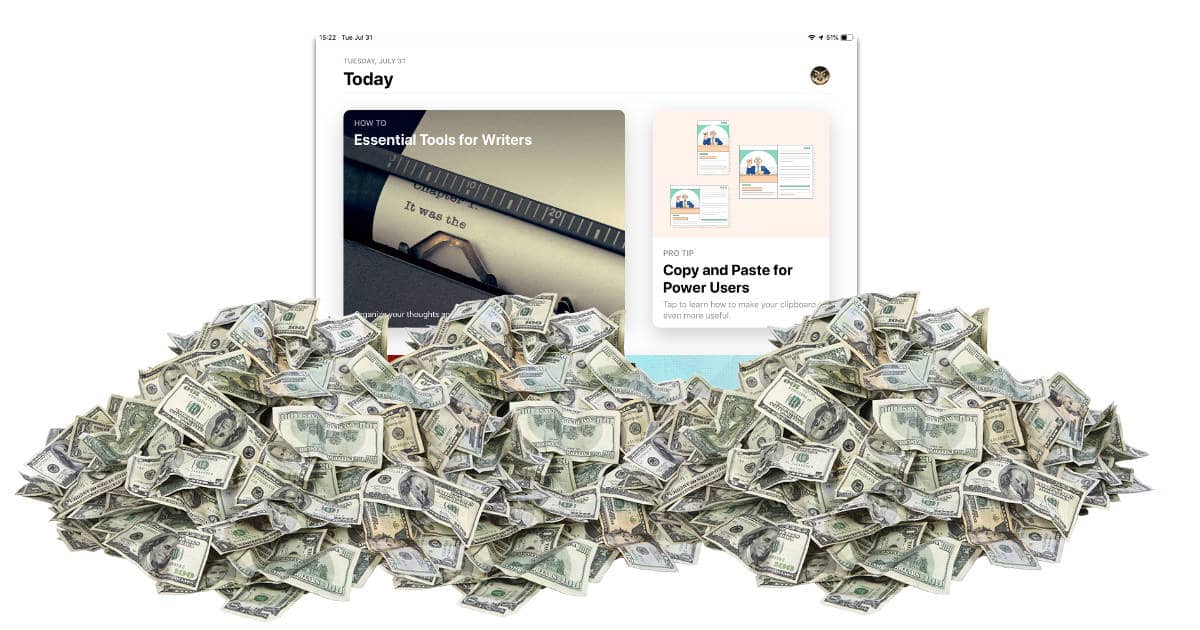 About 30,000 apps with paid subscription options are available on the App Store. Cook said subscriptions in third-party apps hit US$300 million. He added that subscription revenue is "significant and increasing."
Apple reported quarterly revenue at $53.3 billion, up 17% year over year, and services brought in $9.55 billion. The company sold 41.3 million iPhones during Q3 2018, 11.5 million iPads, and 3.7 million Macs.
Looking forward, Apple is guiding Q4 2018 revenue between $60 billion and $60.2 billion with gross margins between 38% and 38.5%.
Apple's Q3 2018 earnings conference call is still under way so be sure to check in with The Mac Observer for our ongoing event coverage.