If you're planning on shopping at Apple's online or retail stores for Black Friday deals you'll be getting gift cards, just like previous years. The deals aren't great, but considering Apple isn't big on sales, they're in line with what we expect and you can get up to US$150.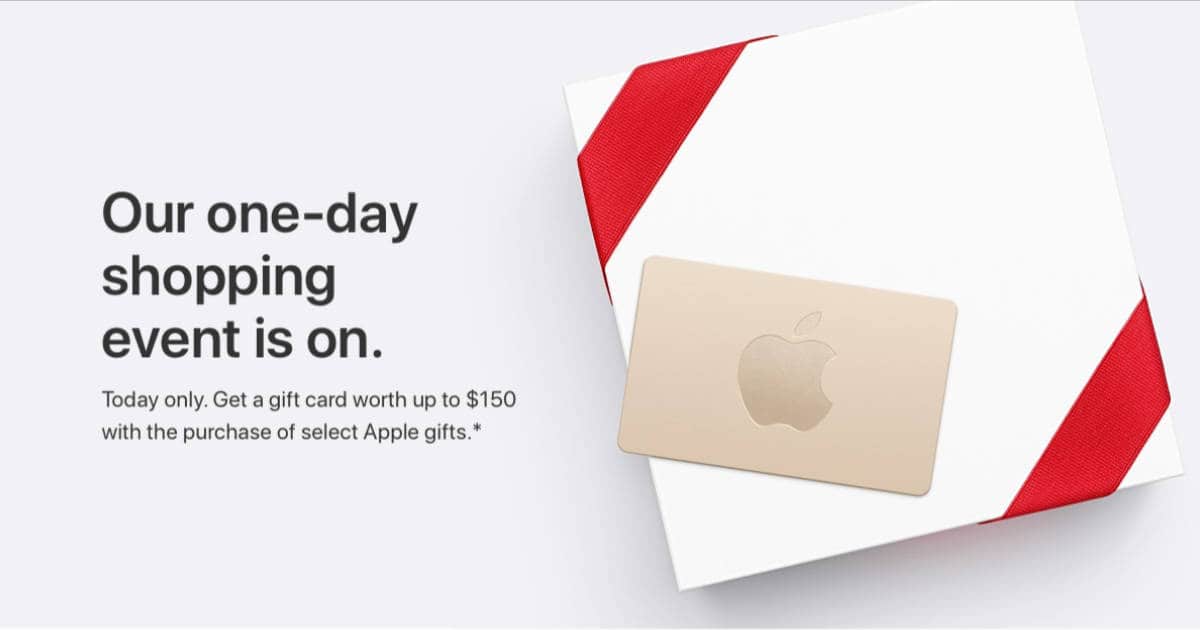 Here are the gift card deals Apple is offering today only:
Apple Watch Series 1: $25
iPhone SE, iPhone 6s, iPhone 7: $50
iPad mini 4, iPad, iPad Pro: $100
MacBook, MacBook Air, MacBook Pro, iMac, Mac Pro: $150
If you're looking for more deals be sure to check out TMO's Black Friday roundup.