Apple's online store was replaced with a note saying "We've got something special in store for you" Friday morning, which is no surprise since today is they day the (PRODUCT)RED iPhone 7 and new 9.7-inch iPad go on sale. The online store will reopen at 8:01 AM pacific time.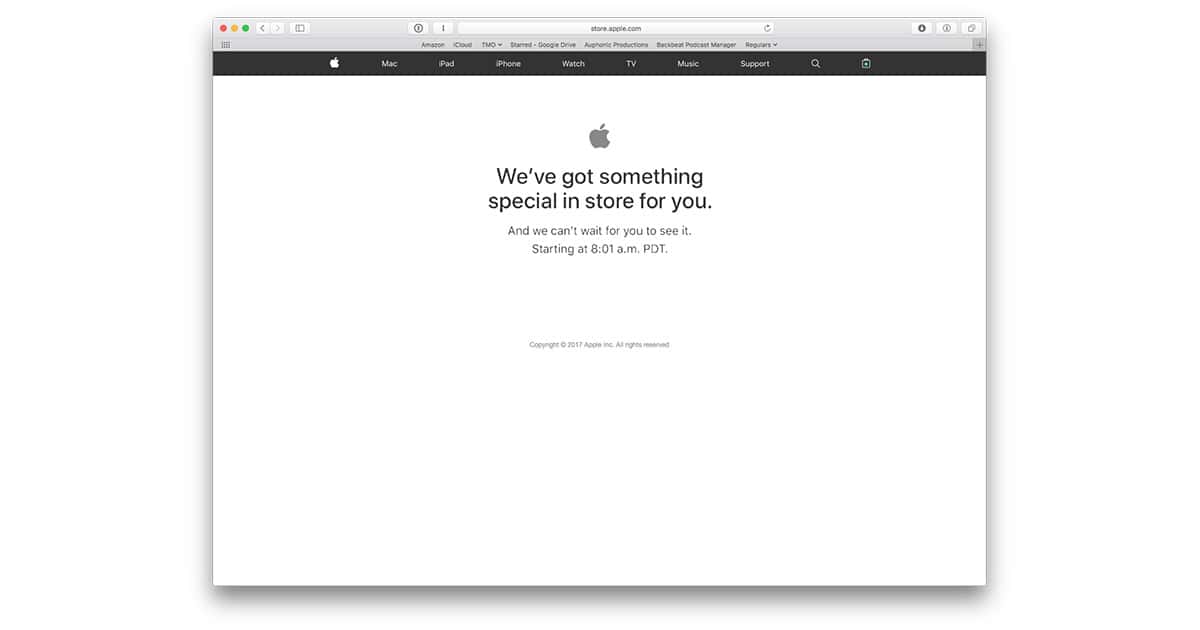 Apple announced the new iPhone and iPad models through a press release earlier this week. The company also discontinued the iPad mini 2 and 32 GB iPad mini 4, and added new Apple Watch bands along with new iPhone case colors.
The (PRODUCT)RED iPhone 7 and iPhone 7 Plus are available in 128 GB and 256 GB capacities. Apple priced the red models the same as the other iPhone 7 and 7 Plus models: US$749 and $849 for the iPhone 7, or $869 and $969 for the iPhone 7 Plus.
The new 9.7-inch iPad replaces the iPad Air 2 and is Apple's new entry level tablet. It includes an A9 processor, Retina display, 8MP front and rear-facing cameras, and Touch ID. The WiFi-only model is priced at $329 with 32 GB storage and $429 with 128 GB storage. The WiFi plus cellular data models cost $459 for 32 GB storage and $559 for 128 GB storage.
Assuming you're in the market for a red iPhone or entry level iPad—or maybe a new Apple Watch band—it's time to warm up your credit card.