The way the Wi-Fi and Bluetooth toggles work in iOS 11's Control Center are misleading and a security risk, according to the Electronic Frontier Foundation. The organization is calling out Apple for what it sees as a crappy and unsafe interface design.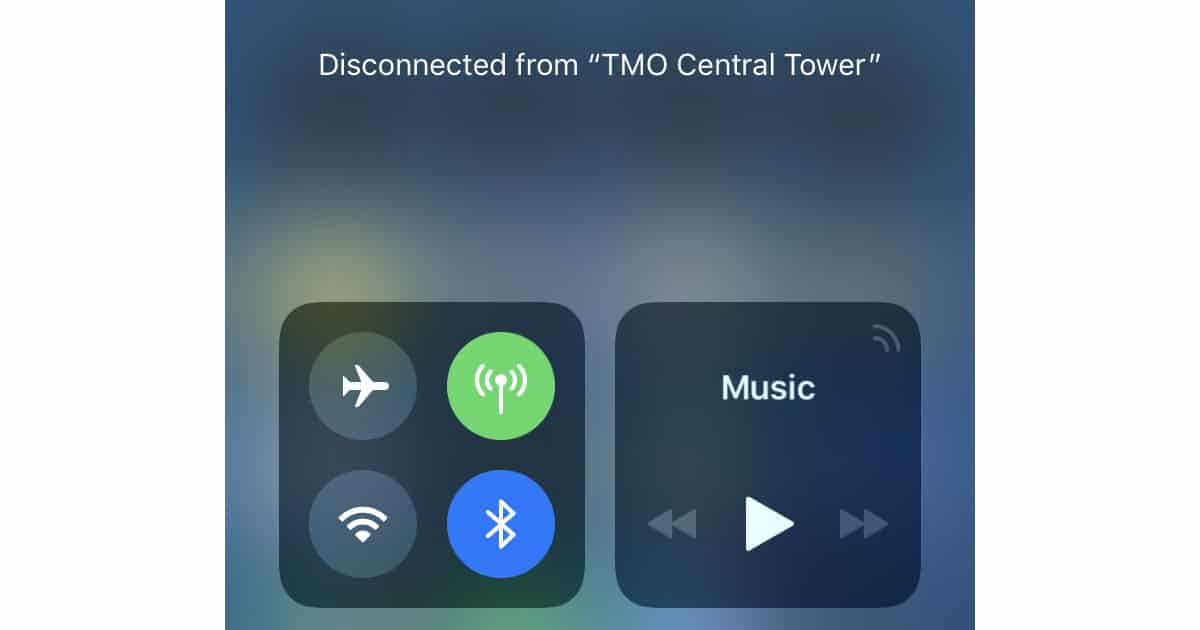 Apple fell under the EFF's critical eye over the weekend when the organization issued a statement criticizing the way users are misled by the Wi-Fi and Bluetooth control toggles in iOS 11. Instead of turning Wi-Fi and Bluetooth off, like the did in iOS 10, the toggles disconnect use from the network and devices you're currently using while leaving the features active for Apple's own services.
Disabling Wi-Fi from the iOS 11 Control Center will disconnect you from the wireless network you're on and keep you from joining others, for example, but it leaves Wi-Fi active for AirDrop—Apple's own adhoc network for transferring files between your Mac, iPhone, and iPad.
Disabling Bluetooth blocks connections to wireless headphones but stays active for Apple Watch and Apple Pencil. We talk about how these features work on TMO's Daily Observations podcast.
That's bad design, according to the EFF, because users think the radios are shutting off completely. They also become fully active again when you move to a new location or at 5 AM the next morning.
Apple versus the EFF
The EFF criticized Apple in a statement saying,
When a phone is designed to behave in a way other than what the UI suggests, it results in both security and privacy problems. A user has no visual or textual clues to understand the device's behavior, which can result in a loss of trust in operating system designers to faithfully communicate what's going on. Since users rely on the operating system as the bedrock for most security and privacy decisions, no matter what app or connected device they may be using, this trust is fundamental.
The group says Apple needs to either change the behavior of the buttons so they don't create a temporary "off-ish" state, or make it much clearer to users what's really happening.
The EFF is right because as it stands most iOS 11 users aren't aware that the Control Center Wi-Fi and Bluetooth toggles aren't behaving as they expect. There isn't anything inherently wrong with the toggles because AirPlane Mode still disables the iPhone and iPad radios just as it always has. Apple could fix this problem by making it clear what's happening when you use those toggles—and by removing the feature that re-enables Wi-Fi and Bluetooth when you change locations or when 5 AM rolls around.