Pangea Software announced that all of its iOS games in the App Store are free on July 10th. It's part of Brian Greenstone and Pangea celebration of the App Store's birthday, as the now-iconic turns 10 years old. The giveaway includes in-app purchases, too, and someone are already showing up free, a day early.
From Pangea:
On July 10th, 2008 the App Store opened and gave birth to an entirely new industry which has since changed the world.  On launch day 10 years ago, Pangea Software had two games for sale:  Enigmo and Cro-Mag Rally.  Today, Pangea celebrates this milestone by making all 15 of their existing games free to buy for one day only!  Every game including Warheads, Otto Matic, Quarters, Nucleus, Nanosaur 2, Monkey Bongo, Leaf on the Wind, Enigmo Deluxe, Enigmo, Enigmo 2, Cro-Mag Rally, Bugdom 2, Billy Frontier, Chalkboard Pinball, Air Wings and Air Wings Intergalactic are free to purchase, and all in-app purchases are also entirely free.  No strings attached.
Here's a glimpse at some of those games, which you can find on Pangea's developer page in the App Store: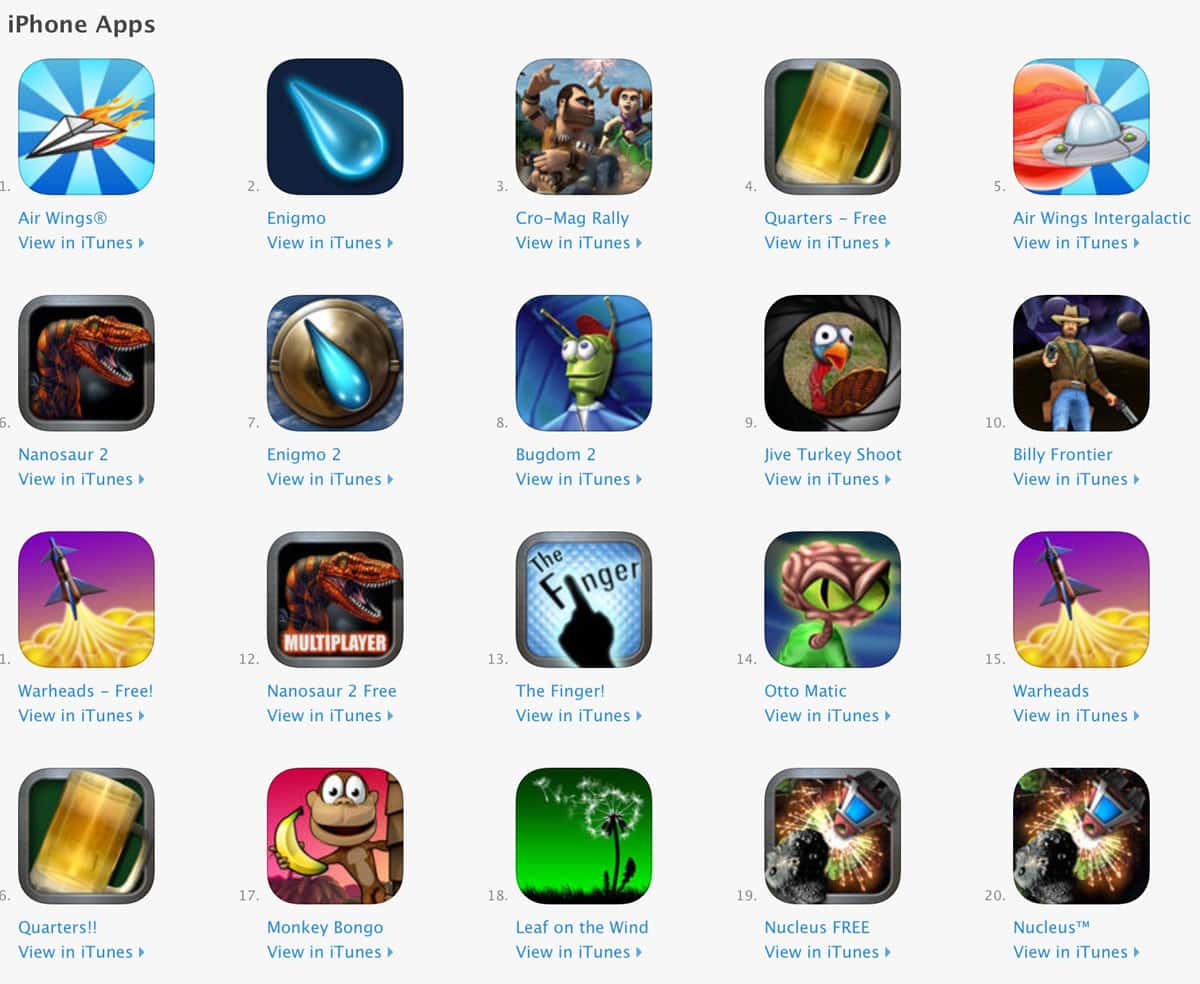 And a big thanks to Pangea Software for so many years of great iOS game development and many years of original Mac game development before that. This company and its founder—Brian Greenstone—have long been a standout in the Apple world. More importantly to old Mac dudes like me, they were a standout in Mac game development when Apple was "beleaguered" and there was little to none of that sort of thing happening.