Apple released iPadOS and iOS 14.2 on Thursday, bringing customers new wallpaper, new emoji, Intercom, and a music recognition button in Control Center. You can update in Settings > General > Software Update.
iOS 14.2
Revealed on World Emoji Day in July, iOS 14.2 brings the Emoji 13.0 release that include symbols like nesting dolls, pinched fingers, bubble tea, beaver, transgender symbol, coin, ninja, and others.
Next, as Jeff Butts reported in September, iOS 14.2 adds a Shazam music recognition button in Control Center. Since it's a built-in feature you won't need the Shazam app anymore.
Another feature arriving is Intercom that Apple showed off at its iPhone 12 event. It lets family members share spoken messages through a HomePod, iPad, iPhone, Apple Watch, and even CarPlay. Activate by saying "Hey Siri, Intercom" then speak your message. Send a message to everyone at once or a specific person.
Speaking of HomePod, with iOS 14.2 you can set it as a speaker for your Apple TV 4K without having to re-enable the setting each time you use it.
AirPods owners will be pleased that optimized battery charging arrives with this release. It monitors your usage habits to figure out the best time to give you a full charge, which extends the life of the battery.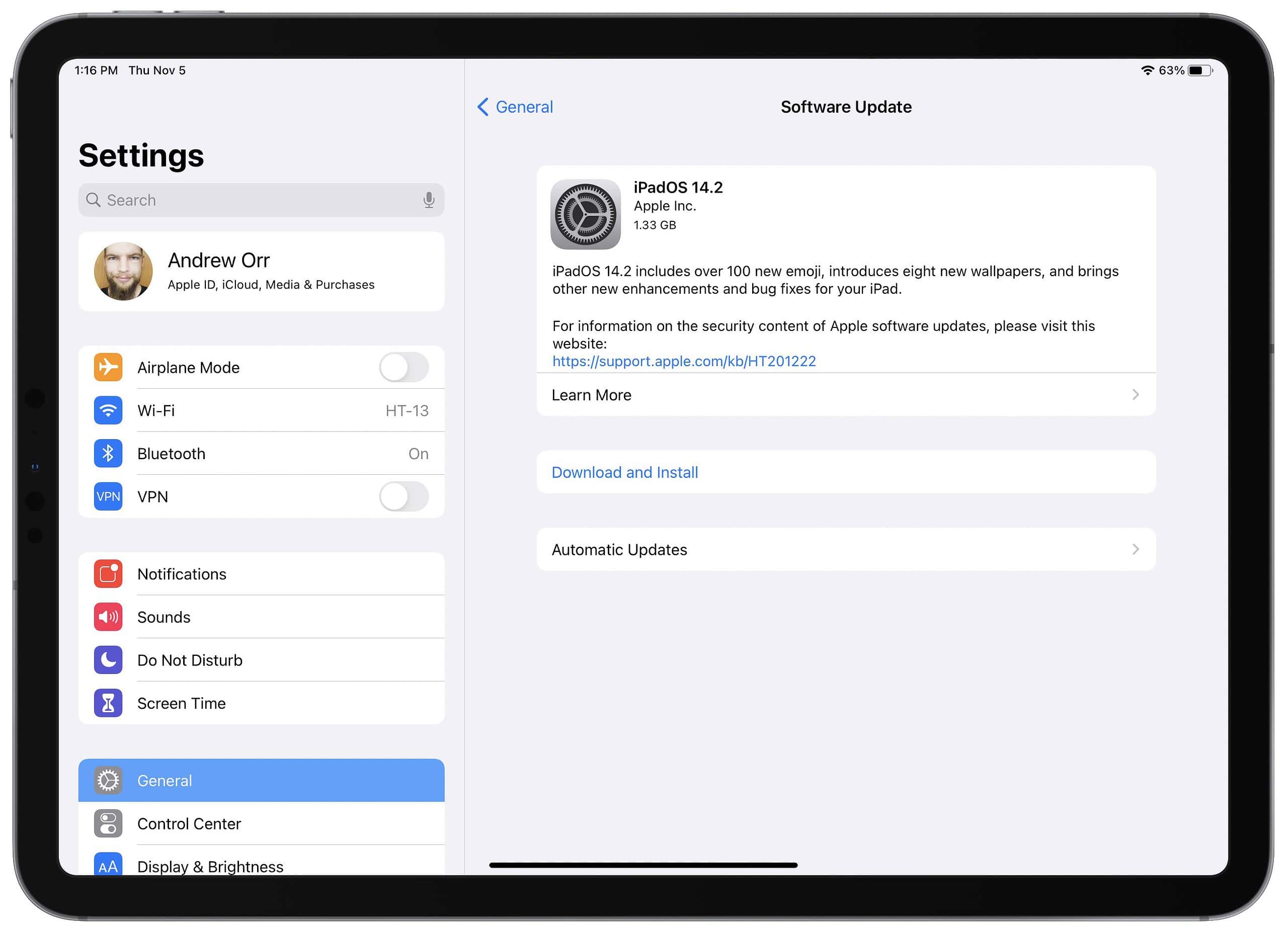 Owners of Apple Card will see a new yearly spending option to break down how you spent your money throughout the year.
There are a ton of more features like people detection in Magnifier, headphone audio level notifications to protect your hearing, new AirPlay contours, and plenty of bug fixes.