Pokémon GO's augmented reality, or AR, is cool, but it feels a little two dimensional in a three dimensional world. That just changed because now you can walk around the virtual characters you're trying to catch, and even get closer thanks to Apple's ARKit technology.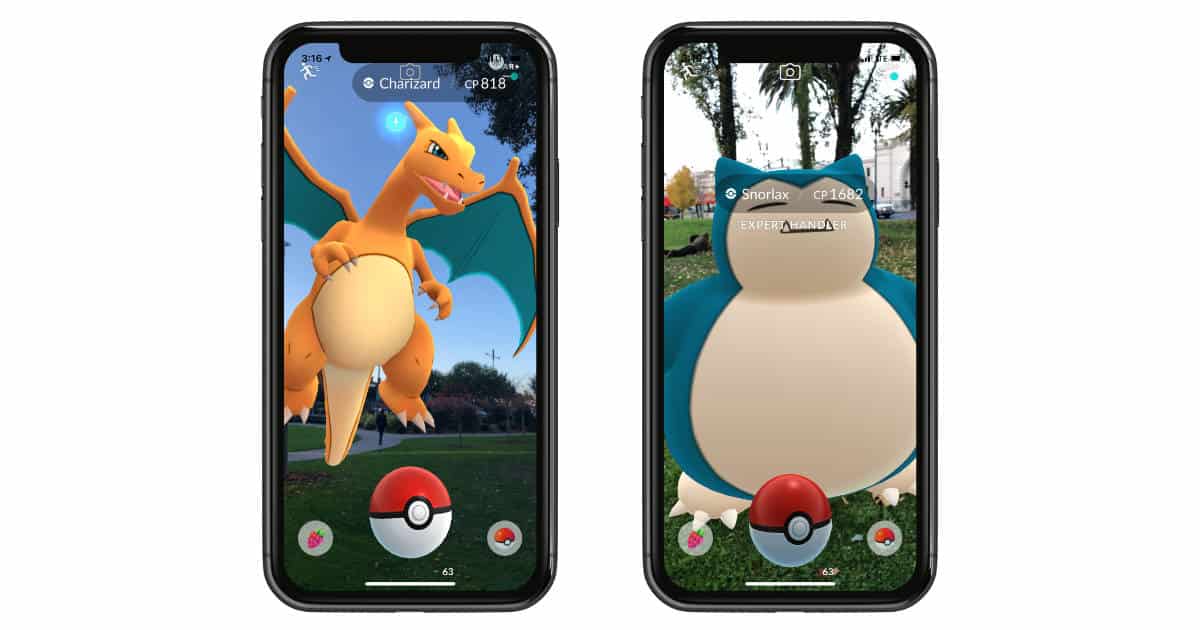 Niantic, the game's developer, says,
With AR+, Pokémon are now fixed to a point in space, meaning you can walk up close to a Pokémon to see to how they'll look in the real world. Imagine looking up at a massive Onix or walking around a gigantic Snorlax blocking your path!
The characters can "sense" when you get too close and will run away, but you can try to trap them in virtual grass for another chance to catch them.
Pokémon GO is a game where you find locations in the real world to catch Pokémon characters. It uses your iPhone or iPad camera to superimpose the characters on to whatever you're seeing. The characters you catch can fight against other players in special matches, too.
You'll need an ARKit-capable iPhone or iPad running iOS 11 to take advantage of the new AR features. That includes the iPhone SE, iPhone 6s and newer, fifth generation iPad and newer, and the iPad Pro.