macOS Sonoma 14 introduces an array of novel features and enhancements to elevate the experience of using a Mac. One of the thrilling new additions is Game Mode, which is engineered to amplify gaming performance on Mac devices. In this article, we shall delve into the ways to maximize the utility of Game Mode, encompassing its advantages, compatibility aspects, and the procedures to turn it on or off.
What Macs Will Support Sonoma?
Before plunging into the realm of macOS Sonoma 14 and Game Mode, it's crucial to verify that your Mac is aligned with the compatibility criteria. Check out the list of devices supported by macOS Sonoma to learn more.
It's imperative to recognize that compatibility is not merely about the capacity of your Mac to operate the OS. It also concerns the range of features your particular device can access. Even though Sonoma is compatible with Macs that are up to five years old, not all features may be available on every model.
How Do I Download Sonoma on My Mac?
Take a look at our detailed guide to download and set up the macOS Sonoma 14 Developer Beta. Be mindful that this is a preliminary release, so be braced for possible minor glitches. For instance, numerous users reported that Steam was crashing upon launch after upgrading to macOS Sonoma 14. Proceed with caution and ensure you have backed up your device before moving forward.
Is There a Game Mode for Mac?
Time needed: 1 minute
Yes, there is. macOS Sonoma 14 introduces Game Mode, a feature designed to optimize gaming performance on Mac.
Game Mode in macOS Sonoma 14 is designed to be automatic. When you open a game, Game Mode will be activated by default and a small notification will appear on your screen, indicating that it is active.
Game Mode in macOS Sonoma 14 is tailor-made to bolster gaming performance by delivering smoother and steadier frame rates. It accomplishes this by assigning the highest priority to both the CPU and GPU for gaming apps. This targeted allocation guarantees that your games operate more effectively and with diminished latency, culminating in a captivating gaming experience.
In addition to augmented frame rates, Game Mode in macOS Sonoma 14 unveils supplementary features that curtail audio and input latency. For example, when using AirPods, Game Mode substantially reduces audio latency, guaranteeing that sound effects are in perfect sync with gameplay. Furthermore, Game Mode enhances the Bluetooth sampling rate for popular gaming controllers, like Xbox and PlayStation, effectively diminishing input latency.
Game Mode in macOS Sonoma 14 is compatible with all games, embracing recent and forthcoming Mac titles. Developers are also capitalizing on Apple's Metal 3 technology and its novel features, introducing enthralling new games to Mac, including DEATH STRANDING DIRECTOR'S CUT, Stray, Fort Solis, World of Warcraft: Dragonflight, and others.
What's New in macOS Sonoma?
macOS Sonoma presents a plethora of innovative features that are poised to elevate the user experience. Noteworthy additions include the following:
Enhanced Video Conferencing
macOS Sonoma incorporates sophisticated video conferencing attributes to enhance presentation and sharing capabilities. The Presenter Overlay feature allows users to be visually prominent over the shared content, amplifying their presence. Reactions empower users to convey emotions through entertaining video effects like balloons, confetti, and hearts using a simple hand gesture. The Screen Sharing picker has also been refined, streamlining the process of sharing apps during video calls.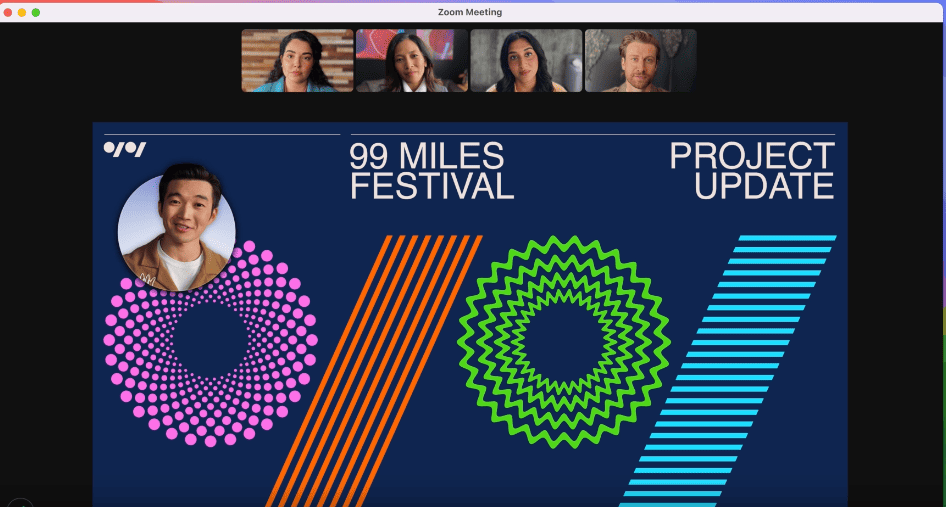 Password Sharing
Users are now able to establish password-sharing groups, enabling multiple participants to contribute and modify passwords securely. With end-to-end encryption via iCloud Keychain, all members of the group can maintain up-to-date passwords. In addition, macOS Sonoma elevates the login experience by automatically filling in one-time verification codes received in Mail directly within Safari, ensuring secure access without exiting the browser.
Powerful and Personal Widgets
Widgets in macOS Sonoma have evolved to be more adaptable. Users can position widgets directly on the desktop, granting quick access to favored widgets from the widget gallery. These widgets blend effortlessly with the wallpaper, enabling users to concentrate on their tasks. Moreover, Continuity introduces an extensive array of iPhone widgets to the Mac, offering a cohesive experience across devices.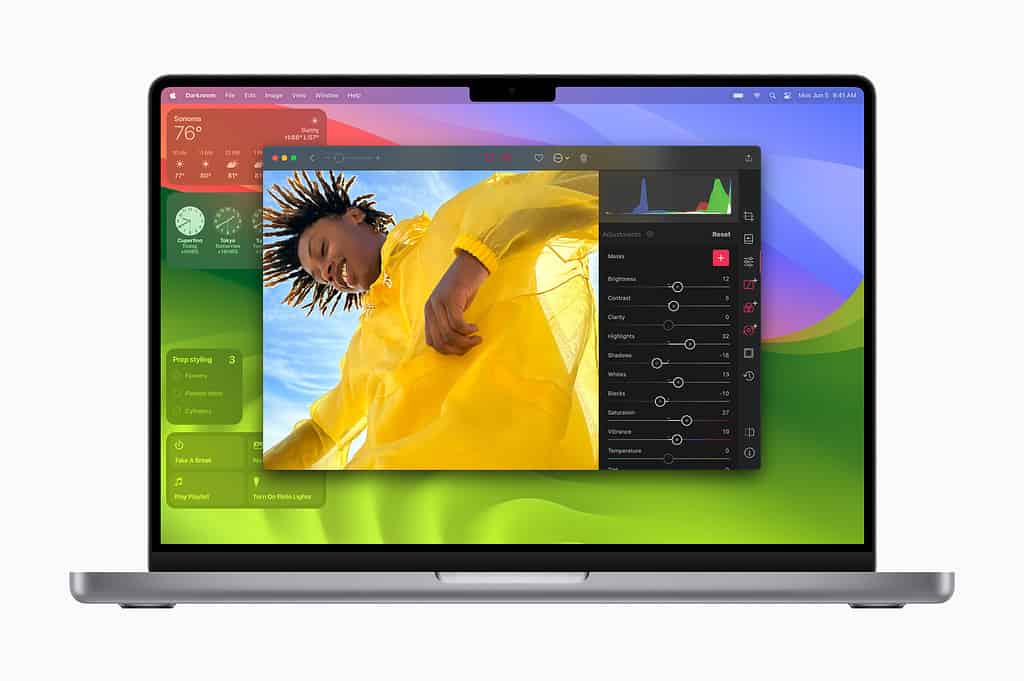 With the unveiling of Game Mode in macOS Sonoma 14, Apple aspires to furnish Mac users with a finely-tuned gaming experience. Through prioritizing gaming apps, enhancing frame rates, lowering audio and input latency, and collaborating with game developers, Apple is taking significant leaps in advancing the gaming prowess of its desktop operating system.