A lot of people don't know that the data that appears on the Apple Watch during a workout is customizable. The setting I'm going to be discussing today can take your workout screen from this…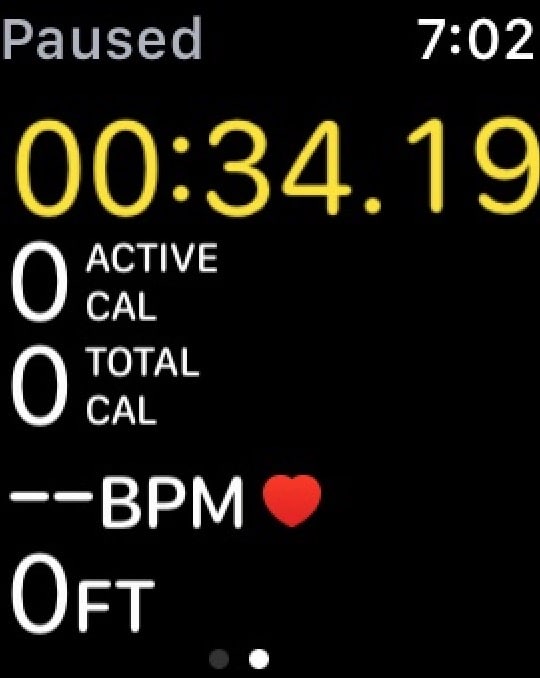 …to this:
If you choose that second option, you can still go between the different types of data (like your heart rate, calories, distance, and so on) by turning your Watch's Digital Crown. So here's where those settings live! If you open the Watch app on your iPhone, you'll scroll down on the first tab ("My Watch") until you see "Workout."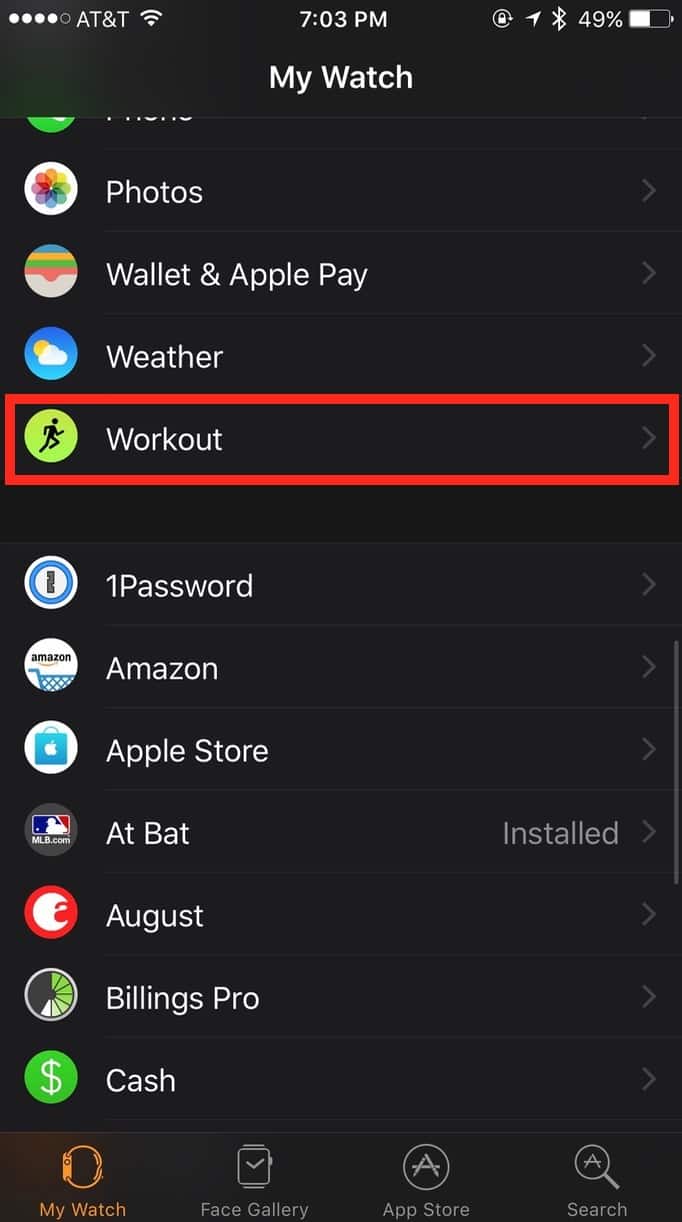 Within "Workout" is an option labeled "Workout View," and if you tap that, you can choose to make your Watch's screen look either like my first screenshot above ("Multiple Metric") or my second ("Single Metric").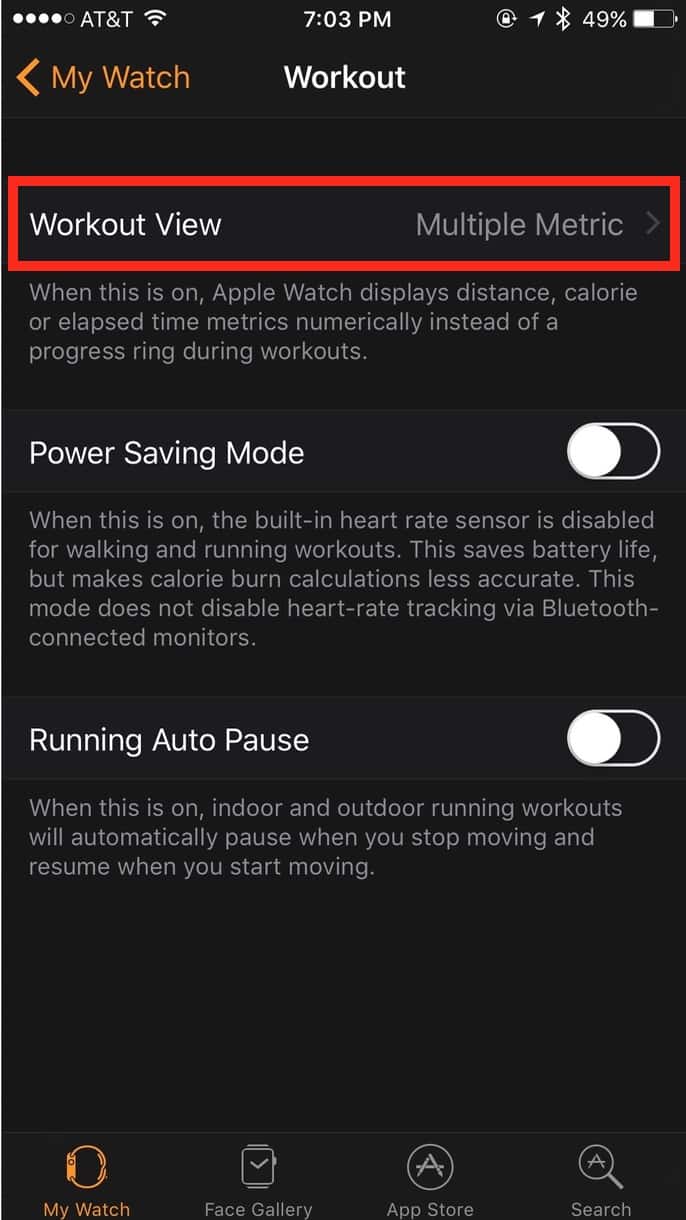 And be sure to check out what's below that setting, as well—you can actually customize each of your types of workouts individually.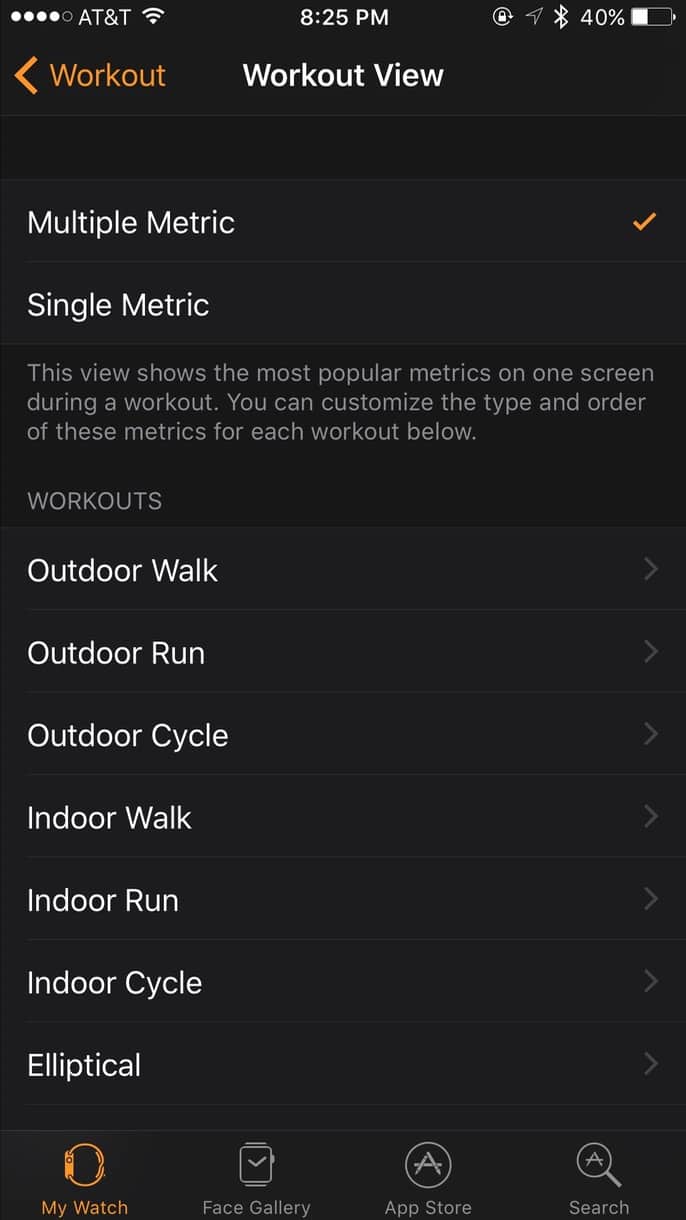 So if, for example, you like your outdoor runs to show different info on your Watch than your outdoor walks, well, you can do just that. Hey, it's important that my Watch isn't distracting while I'm sweating, you know? I can only concentrate on one thing at a time.