Shortcuts in iOS 12 lets you automate actions on your iPhone and iPad, but getting started can be a little intimidating. Luckily, Apple has a gallery loaded with pre-made Shortcuts you can download and try out.
Shortcuts was known as Workflow prior to iOS 12. Along with a new name, it gets better system support, and you can trigger your Shortcuts with Siri. If you don't already have the Shortcuts app on your iPhone or iPad you'll need to download it for free from Apple's App Store.
To find new Shortcuts in Apple's Gallery, do this:
Launch the

Shortcuts

app on your iPhone or iPad
Tap

Gallery

Look through the lists, or search for what you're trying to accomplish. There may already be a Shortcut for you.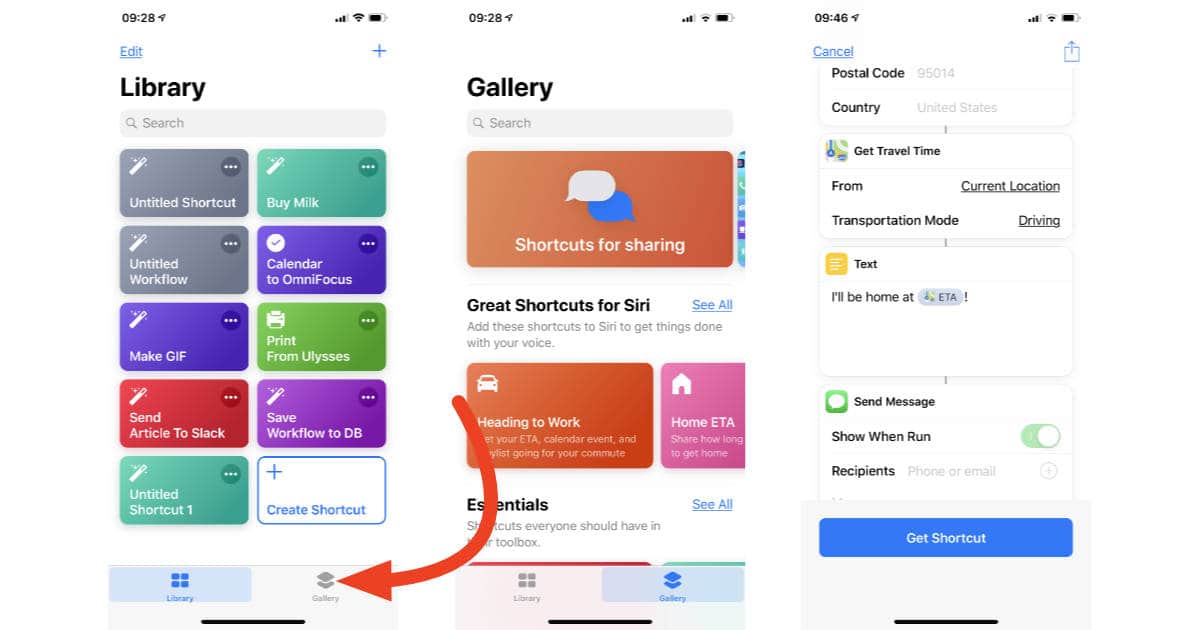 I like checking out the Shortcuts in Apple's Essentials category. Tap on a Shortcut to view it, then tap Show Actions to see how it's built. This is a great way to learn how to make your own Shortcuts and to see what types of actions are available.