If you update to a new iPhone and Wi-Fi Calling seems to stop working, there's a good explanation for that: Your call settings may not have carried over from your previous phone. If that happened to you, re-enabling Wi-Fi Calling will fix the problem. Here's what to do.
Wi-Fi Calling came to the iPhone lineup in 2015 as a way to improve coverage for our phones. If the cell signal is too weak, our phones can use the Wi-Fi connection for the network we're currently on instead.
When you get a new iPhone and restore from your previous phone's backup, your settings should carry over. In some cases, however, Wi-Fi calling is off even though you enabled it for your previous phone.
Here's how to check your Wi-Fi Calling settings, and re-enable the feature if it's off:
Launch

Settings

on your iPhone
Tap

Phone

Select

Wi-Fi Calling

If it's already active, you're good to go. If not, tap

Wi-Fi Calling on This Phone

to enable the feature.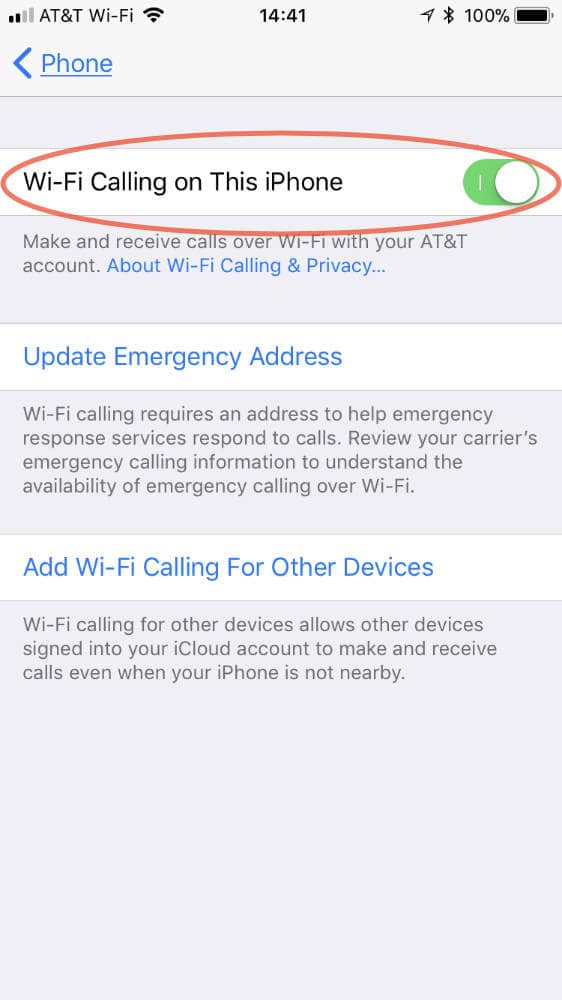 If you're enabling Wi-Fi Calling for the first time you'll have to update your emergency address. If you're re-enabling Wi-Fi Calling you may have to verify your address. This is the address emergency services see when you call for help.
You can tell when you're using Wi-Fi Calling because you'll see "Wi-Fi" next to your cellular signal strength.