I don't like Live Photos. OK, OK, I'm sorry. I know I've gotta go spend some time in front of my Jony Ive shrine to atone for my sins. But still, I've had enough frustration with this feature that I've written a couple of times before about how to turn it off (and Jeff Gamet's written about how to keep it off). If you like using this, however, you should know that there's a built-in way under iOS to make a copy of the still version of a Live Photo without doing anything to the original. So if you're really keen on preserving all of those seconds of accidental camera movement, then you can do so.
Too snarky? I'll spend a few extra minutes in my shrine, I promise.
Anyway, this is really simple to do. First, find the Live Photo you'd like to preserve. You can tell which images were taken in this way by the little "Live" indicator on them.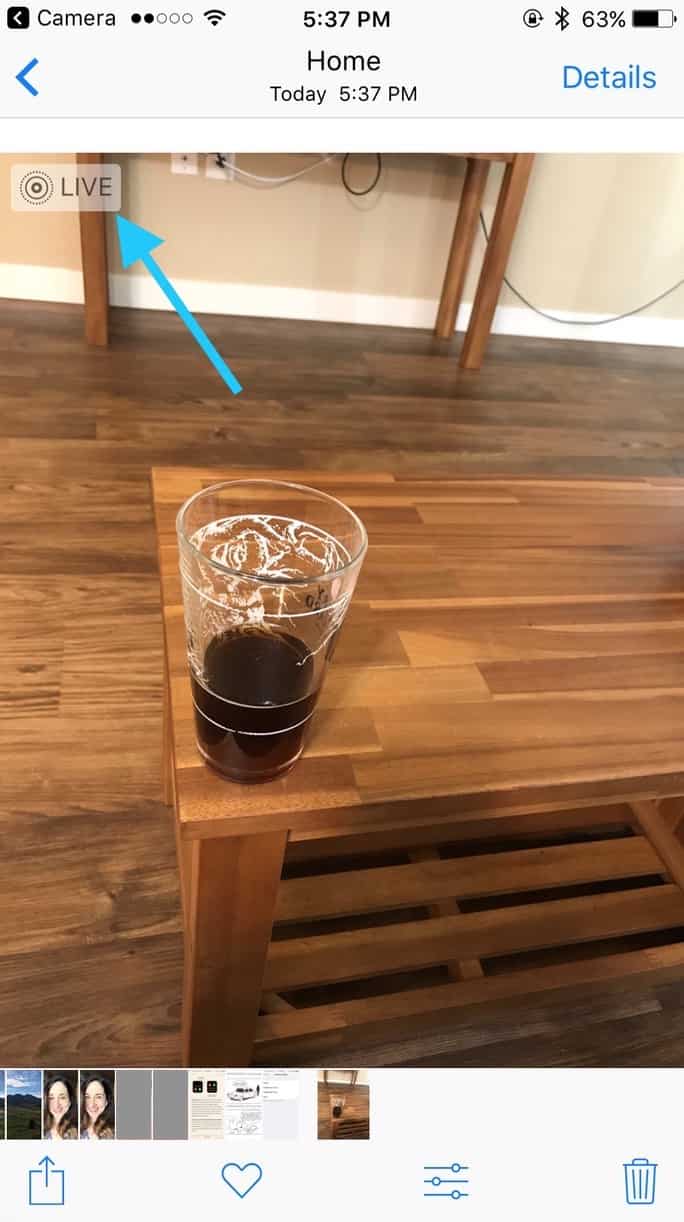 Don't make fun of the selfies in the row at the bottom, OK? I didn't blur those out because I trust you all.
Anyway, after you find your photo, touch the small sharing arrow on the screen…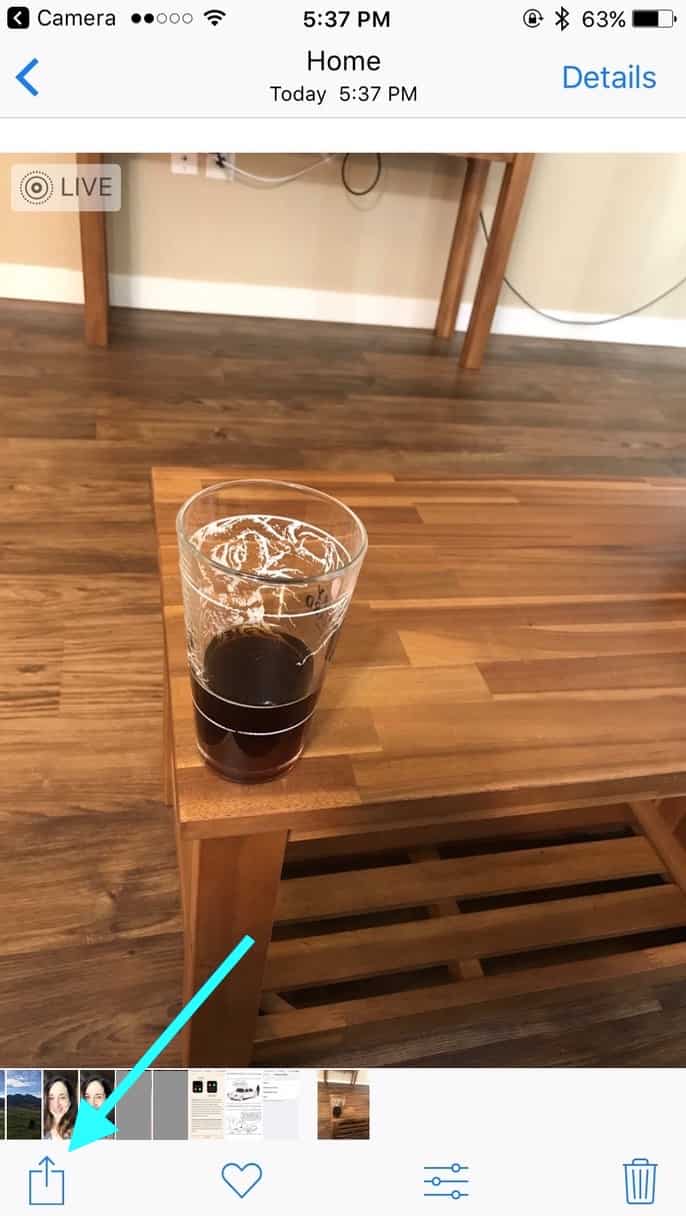 …and then you'll see "Duplicate" in the bottom row of options.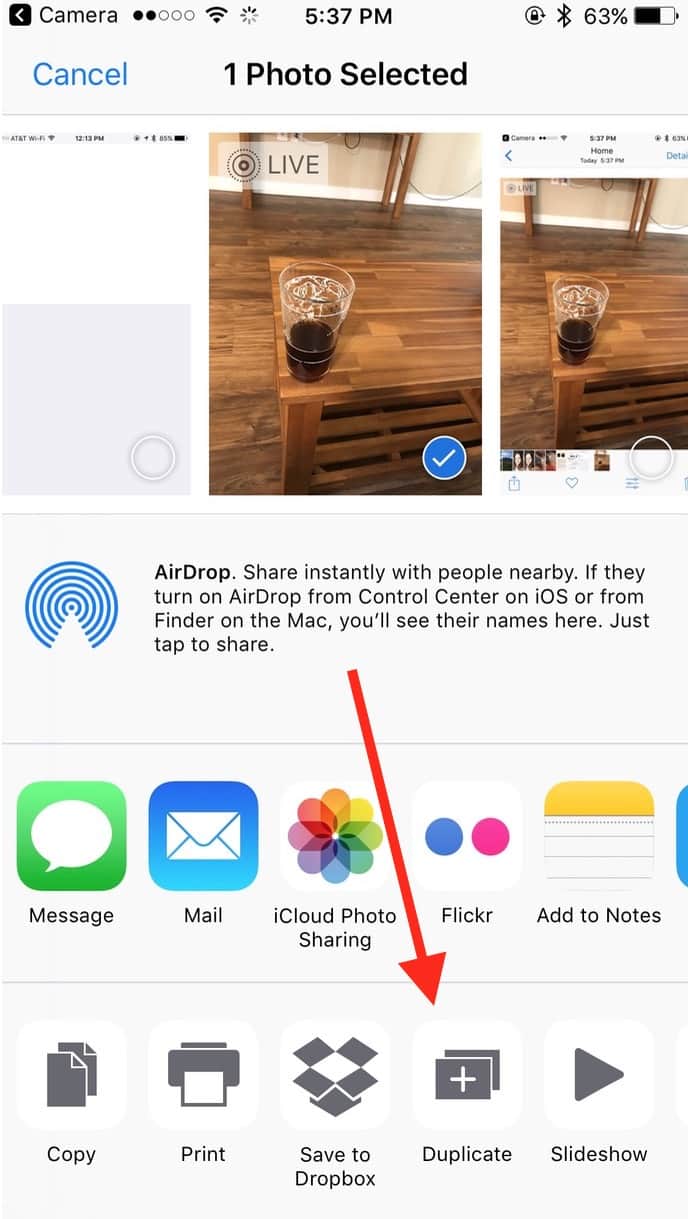 Tap that, and voilà!
Now I'm off to my shrine, I guess. I think "complaining about an Apple feature and then being snarky" has earned me at least an hour in there.