This is such a petty complaint, but I gotta tell you guys that there are few things that annoy me more than having Christmas music come up on shuffle when I'm working out. Yes, yes, Frosty is great, but he just doesn't help me feel all that motivated to push through one more rep, you know?
Luckily, through the magic of iCloud Music Library (and a recent update to iOS, which fixed a bug breaking this feature), you can use iTunes on your Mac to select songs that you'd like to skip when you're shuffling through your stuff on your iPhone. To do this, first make sure you've got iCloud Music Library enabled on all your devices; if you haven't, make a backup of your Mac's iTunes Library before you turn it on, for the love of Pete. You'll have to be a subscriber of either iTunes Match or Apple Music to have the option to use iCloud Music Library, so…you know. Time to go pay Apple some more subscription money if you wanna do this without having to plug in your device and sync manually.
Anyway, once all the switches have been switched and you're sure you're subscribed to the appropriate services, just open iTunes on your Mac and click to select the song, album, or artist you'd like to exclude from shuffle:

Then press Command-I on your keyboard or choose Edit > Get Info from the menus at the top of your screen.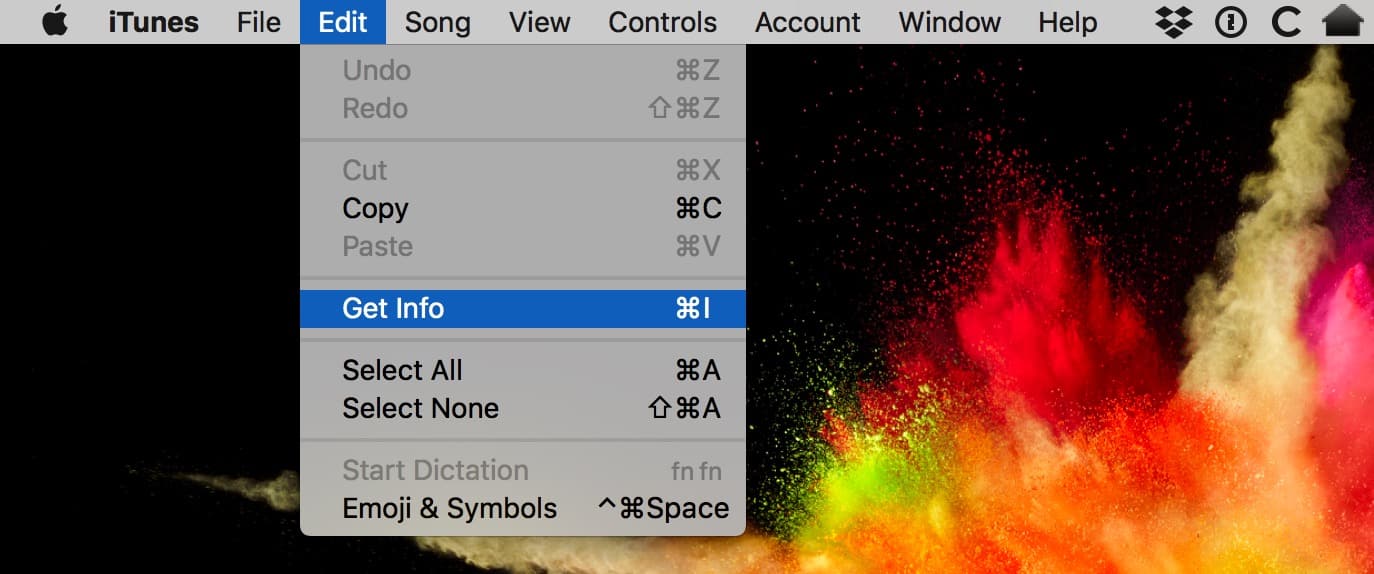 When the info window opens, click on the "Options" tab. There you'll see the "Skip when shuffling" choice.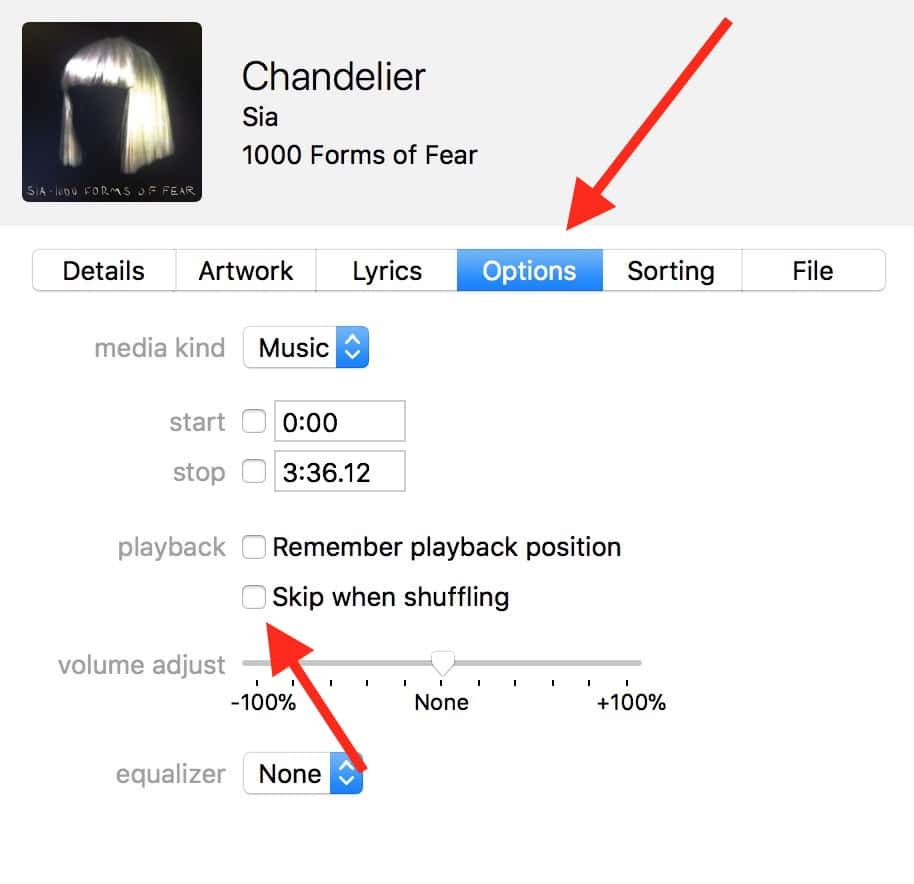 If you turn that checkbox on, then any iOS devices that sync with your iCloud Music Library should also skip the chosen items when you're shuffling through. Simple, right? Well, simple if you're like me and already give Apple approximately ten percent of your take-home pay.
It's like I'm tithing to Tim Cook.