Apple rolled out iTunes 12.7 on Tuesday with support for iOS 11—the new version of the iPhone, iPad, and iPod touch operating system that will be publicly available on September 19th. The update also makes some interface changes and does away with saving backups of the apps installed on your devices.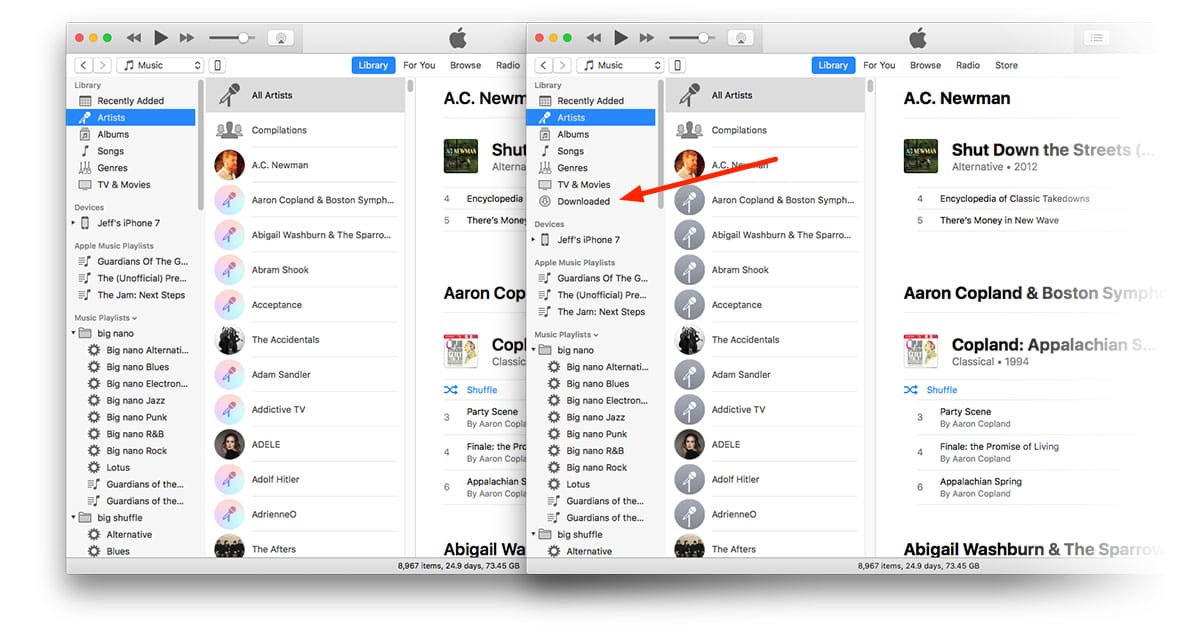 The iTunes update moves Internet Radio to the Music sidebar, moves iTunes U content to the Podcasts section, and removes Ringtones. The Windows version removes the Books section, too.
Apple added the ability to create Apple Music profiles for sharing playlists and following friend's playlists.
Cutting app backups and ringtone support from iTunes may be a pain for some users, but it wasn't an arbitrary decision. Apple now expects users to redownload purchased apps through the App Store and use iOS 11's settings to reinstall ringtones, which presumes the apps and ringtones you want are still available on the App Store.
iTunes 12.7 is a free download. You can update to the new version from the Updates tab in the App Store app on your Mac.